Orca spotted in Tauranga Harbour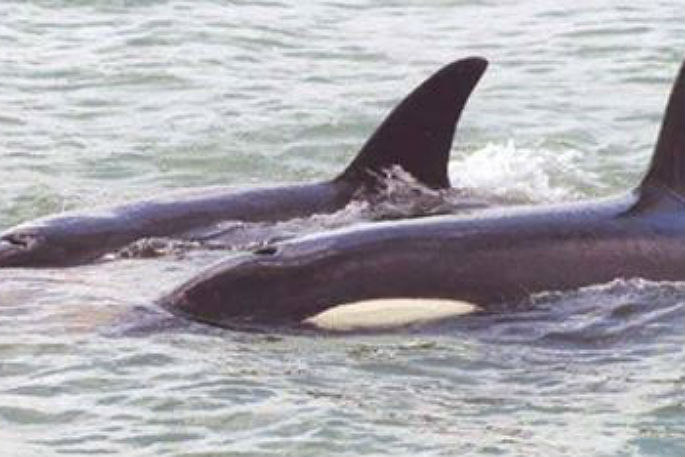 Mother nature sure is turning on the charm this week.
Tauranga residents have reported that orca have been spotted in the harbour.
A SunLive reader says there are orca in the Tauranga Harbour under the rail bridge, heading towards Maungatapu.
A caller to the 0800 SUNLIVE news hotline says they spotted they orca by the Harbourside restaurant.
"There were people lined up along the bridge watching them.
"People were having heir lunch on the rocks and watching them go past.
"They were headed up towards Maungatapu and will probably be coming back down with the tide."
As the whales swim around the harbour, people are asked to park their vehicles in a spot that won't hold up traffic if they want to watch the orca.
Orca, also known as killer whale, is well known and can be identified relatively easily by its distinctive black and white markings and very tall, prominent dorsal fin. They can grow up to 9 m in length, with male dorsal fins reaching higher than a metre.
Orca flippers are large and paddle-shaped and overall the body is robust. They are acrobatic and are commonly seen breaching and flipper-slapping.
Females and males differ in that males are longer and bulkier than females and females have smaller, more curved dorsal fins, and smaller flippers.
Have you seen the orca?
Send your photos to newsroom@thesun.co.nz
More on SunLive...