Testing out a lime scooter around town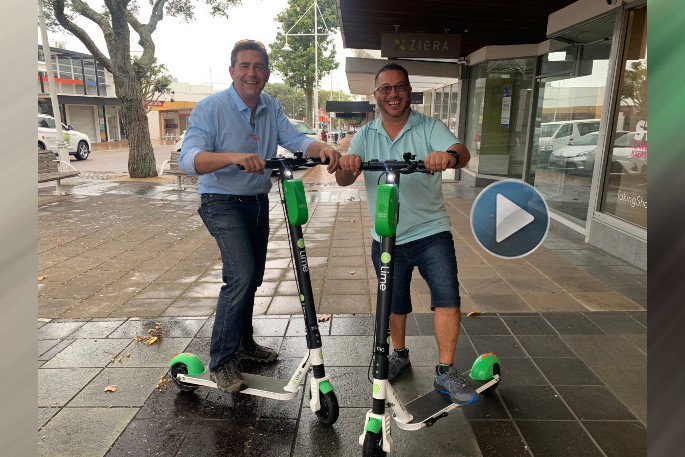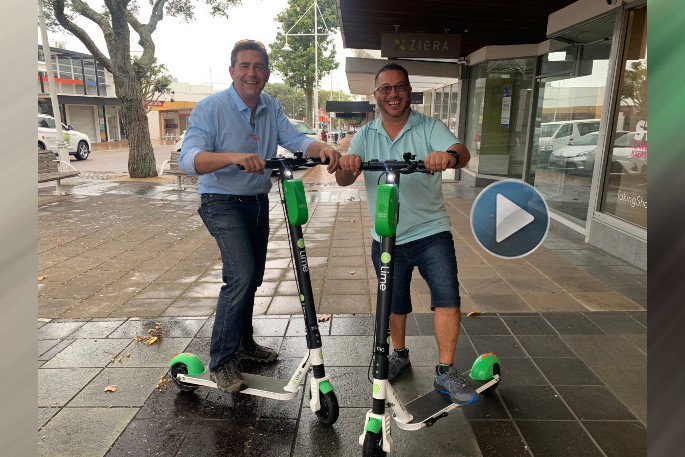 Click the image above to watch the video
Piers Zajac-Wiggett and Walter Naera decided that lime scooters were the perfect conveyance to go to an after-work celebration on Friday in downtown Tauranga.

"It's my last day at the Electoral Commission and I'm moving on to a new role," says Piers. "We're just heading out for an end-of-session celebration."
"And we're not driving," says Walter. "We're riding scooters. We're just finishing work and heading out there now."
"Going to the Barrel Room," says Piers. "A short ride."
"Then we're getting picked up," says Walter. "Got to be responsible."
On Thursday, the lime scooters appeared on streets around Tauranga. They have been released on a trial basis as Tauranga City Council looks to provide different transport solutions for getting around the city.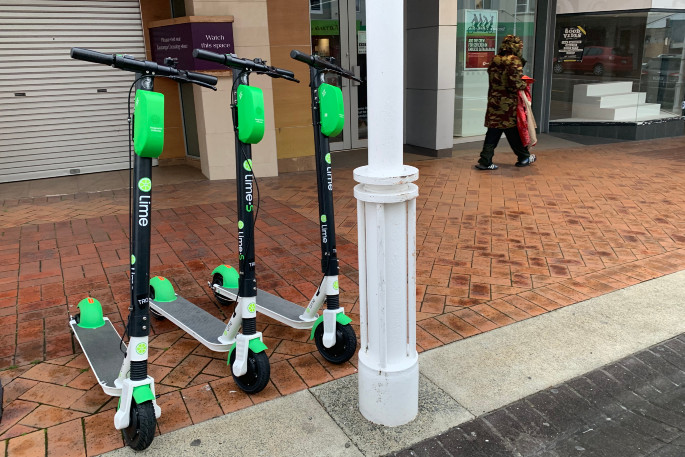 Lime scooters have been a subject of many a debate on social media, with many people not in favour of them due to safety reasons.
In a statement released earlier this month, council says it believes micro-mobility platforms like Lime scooters as an attractive option for some in the city.
The scooters will be able to be ridden all over Tauranga. However, geofencing technology will automatically reduce speeds in certain areas to make it safer for users and pedestrians.
Speeds will be limited to 15km per hour in the city centre, Greerton Village, and downtown Mount Maunganui.
The scooters will not be able to be ridden on Mauao trails, cemeteries or on unsealed paths in council parks and reserves.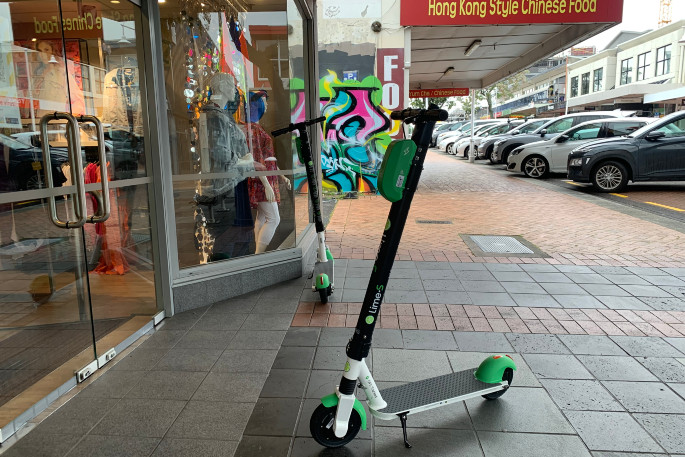 Piers says he hasn't ridden many scooters before, and has his own scooter.
"It's my third ride in the last two weeks," says Piers.
"I've ridden them in Christchurch," says Walter. "Rode around on holiday down there."
The pair think the scooters are handy and not hard to learn to ride.
"It saves a walk," says Piers. "And it's a novelty."
Walter gives some tips for not falling off.
"You balance your weight to the back," says Walter. "Don't lean forward but have your arms fully extended. And then that way if you hit something you can absorb with your arms. And don't go fast."
He thinks scooter riders around Tauranga should really be wearing helmets.
"But they're not attached or available, so unless you come to work with one, or bring one with you…"
He doesn't know how fast he can go on the lime scooters.
"We're not going to try the speed out right now because it's been raining."
Walter thinks the scooters are probably only to be ridden on footpaths not roads.
"It doesn't have indicators so no you really shouldn't ride on the road on them."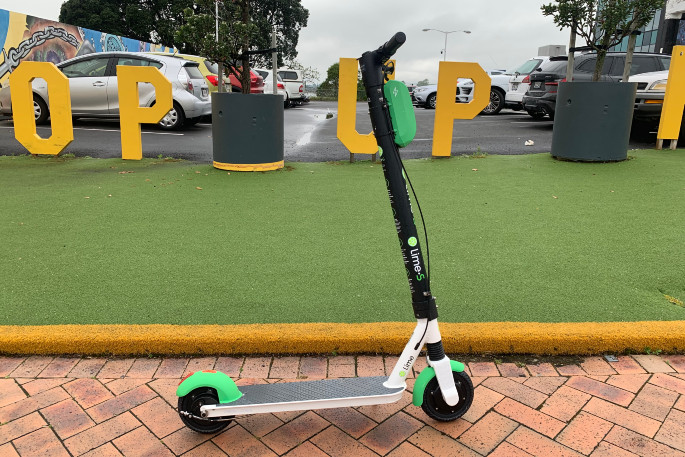 Hours of operation for the scooters will be 5am to 12am (midnight) seven days a week, with an earlier curfew of 10pm on Friday and Saturday in downtown Mount Maunganui and the city centre.
According to Lime's terms and conditions, anyone aged 18 or older can use the e-scooters and users will be able to find and unlock them using an app on their phone.
Walter has final advice for beginners.
"Ride within your abilities. Keep your weight to the rear of the scooter at all times. If you've never ridden one before don't go fast."
For more information visit the following links:
More more information on the trial
More information on Lime scooters
More information on safety and usage
More on SunLive...