Boris Johnson orders four-week national lockdown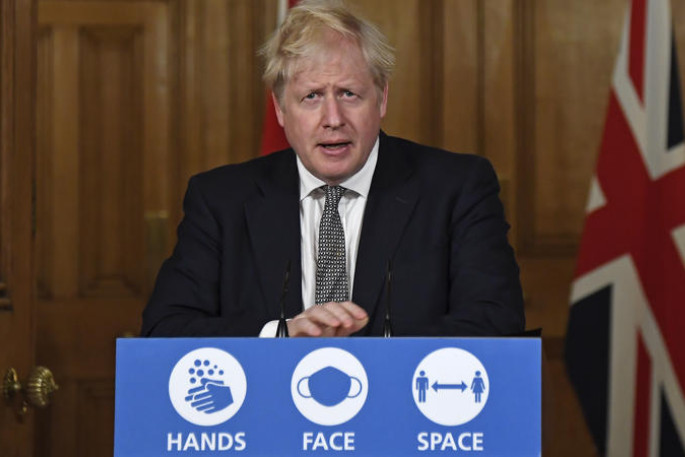 British Prime Minister Boris Johnson has ordered England back into a national lockdown to stem a resurgence of the coronavirus.
The lockdown will begin on Thursday (NZT Friday) and extend for four weeks until the start of December.
The United Kingdom has passed the milestone of one million Covid-19 cases with scientists warning the virus was spreading faster than their worst predictions.
The United Kingdom, which has the biggest official death toll in Europe from Covid-19, is grappling with more than 20,000 new coronavirus cases a day and scientists have warned the "worst case" scenario of 80,000 dead could be exceeded.
Johnson said the second national lockdown for England was to prevent a "medical and moral disaster" for the National Health Service.
He said Christmas may be "very different" but he hoped taking action now would mean families can gather.
Non-essential shops and hospitality will have to close for four weeks on Thursday and households will not be allowed to mix inside.
However, schools, colleges and universities can stay open.
After December 2, the restrictions would be eased and regions would go back to the tiered system, he said.
The measures apply to England. Other parts of the UK set their own public health measures, with Wales and Northern Ireland already effectively in lockdown and Scotland under a set of tough regional restrictions.
Scottish First Minister Nicola Sturgeon said that for now people in Scotland should not travel to or from England, "except for essential purposes".
"Christmas is going to be different this year, perhaps very different, but it's my sincere hope and belief that by taking tough action now we can allow families across the country to be together," says Johnson.
More on SunLive...