Massive win for Anchor AIMS Games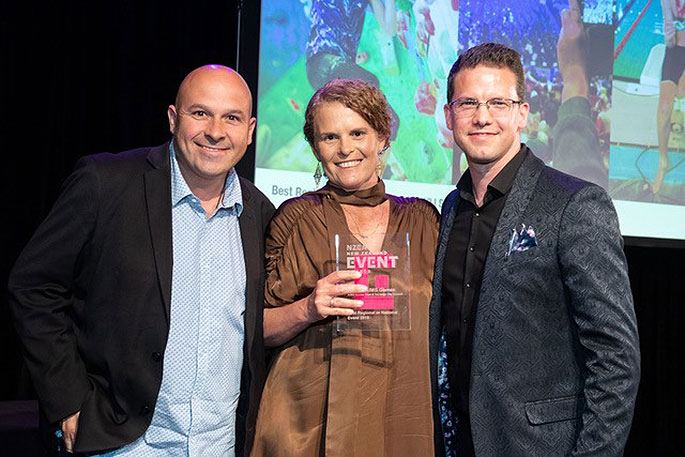 Tauranga's flagship Anchor AIMS Games tournament has added a golden shine to an otherwise tough year by scooping two of the major gongs at the New Zealand Events Association annual awards this weekt.
The annual intermediate-aged sporting festival, which had to be cancelled this year because of COVID-19, beat an all-star lineup of major events in winning both the Best Regional or National Event and the Best Sporting Event categories after the massive success of the 2019 edition.
Other finalists included Ironman New Zealand, the ASB Auckland Marathon, the HSBC New Zealand Sevens and the T20 Christchurch Black Clash, with the awards drawing more than 105 entrants across the 18 categories.
"This is such an extraordinary way to finish the year and it gives us a massive boost as we start planning the 2021 tournament," says tournament director Vicki Semple.
"I'm a little bit stunned at the calibre of the other events we managed to beat but it just shows how far we've come as a tournament and just what passion and hard work can do alongside our partners and supporters."
Last year's Anchor AIMS Games featured more than 11,000 entries and injected nearly $6.5 million into regional coffers but the 2020 tournament was cancelled due to the ongoing restrictions of the COVID-19 outbreak.
The pandemic also affected the NZEA Awards, which were meant to be held in early May but were postponed until this week.
Anchor AIMS Games Trust chairman Henk Popping said the award was fantastic recognition for the strategic direction the tournament was heading.
"Many events around the country have had a body-blow because of COVID-19 but it's clear just how important the likes of the Anchor AIMS Games are to our schools and communities," says Popping.
"We've set ourselves the target of making our tournament an exemplar event in New Zealand and this is the ideal way to show we're heading down the right path."
Tauranga had further success at the awards, with the One Love Festival winning New Zealand's Favourite Event (People's Choice).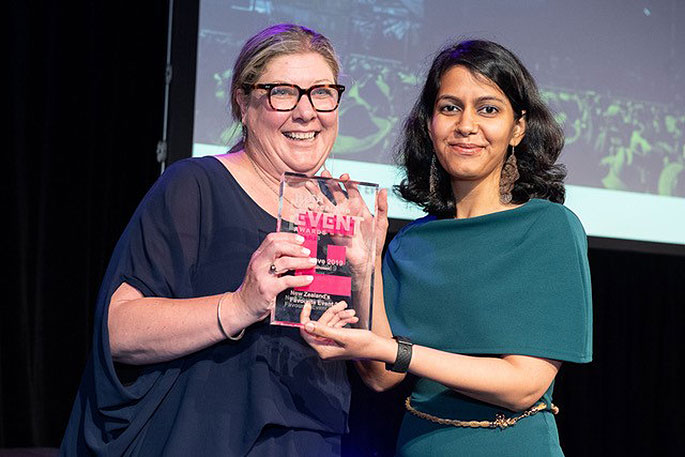 New Zealand's Favourite Event (Sponsored by Fresh Info) by public vote winner One Love 2019 entered by Pato Entertainment.
More on SunLive...