BOP toddler may have been struck up to 70 times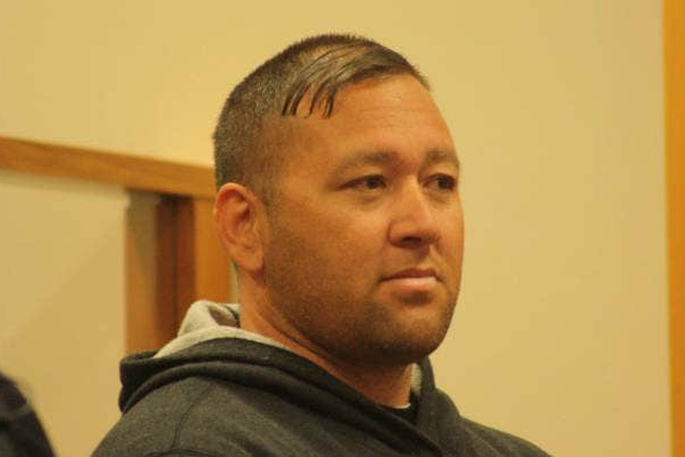 Warning – contains graphic content
The toddler found dead in the estuary at Little Waihi had been subjected to at least eight – and maybe as many as 20 – blows to the head before being left to drown.
That is according to forensic pathologist Dr Rexson Tse, who was giving evidence at the High Court in Rotorua where the girl's father, Aaron George Izett, stands accused of her murder.
Izett is also facing a number of assault and wounding charges.
On the first day of the trial he admitted he killed his daughter, Nevaeh Ager, between March 20 and March 21 last year.
However, defence lawyer Nicholas Chisnell claimed his client should be found not guilty by reason of insanity.
Yet the Crown alleged Izett, a regular methamphetamine user, killed his daughter in a "meth rage" after assaulting her with a weapon or weapons then placing her in the estuary behind their home to drown.
Crown prosecutor Anna Pollett said the toddler had been subjected to "assault on assault on assault" before her drowning.
Before Tse took to the witness stand today, Justice Christine Gordon granted permission for Izett to remove himself from court ahead of the pathology evidence, later telling jurors "you should not read anything at all into this".
She also warned them about a book of photographs that would accompany Tse's evidence.
"It will not be easy to hear the evidence of the pathology and see the photographs."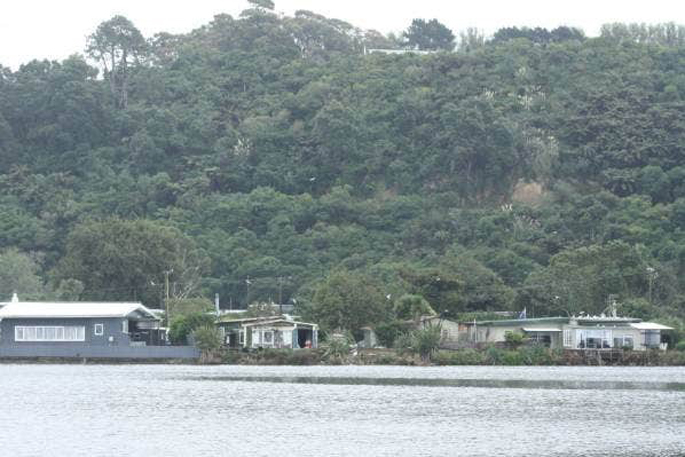 The body of a 2-year-old child was discovered on the mud flats behind Tio Place in Little Waihi. Benn Bathgate/Stuff.
Over the course of an hour and under questioning from Crown prosecutor Kieran Raftery QC, Tse talked through a litany of injuries to Nevaeh's head, neck, body, limbs and buttocks.
Raftery asked Tse to comment on each particular photographed injury – more than 65 in total.
Tse then explained whether the photo was of a bruise, abrasion, laceration or a sign of internal bleeding, and described its size.
Asked how many blows were inflicted on the toddler's head, he said: "At least eight to ten".
"If you view the head as a cube, there are six surfaces – there is injury on all surfaces."
Asked what the maximum number of blows could have been he said: "It would go up to 20".
In total, he said, the 2-year-old could have been struck as many as 70 times.
Tse said he was unable to say for certain whether Nevaeh was unconscious when placed in the water behind her Little Waihi home where she drowned.
Evidence was also given by ESR forensic scientist Dr Helen Poulson who confirmed tests on Izett's blood and urine both detected methamphetamine and cannabis.
On Tuesday, the jury of seven men and five women also heard from Constable Michelle Attrill, the first police officer on the scene.
She broke down in the witness box as she described seeing the body of Nevaeh Ager.
The jury was also shown film from Attrill's Taser which showed Izett standing in a puddle of water and petrol, holding a pitchfork and blowing on a whistle.
He was also naked.
"At one point he took a large step towards me, holding the pitchfork and looking me in the eye telling me he was going to kill me," she said.
The court was also shown Taser video from another officer of the moment Izett was tasered, twice.
At that point Izett leaned forward in the witness box and smiled broadly as the video was shown.
He was able to get back to his feet after being tasered, retreating to the estuary behind his home.
While police waited on the land the water began to recede, revealing the body of the toddler.
"We noticed her, the foot," Attrill said.
"Once we had noticed the foot ... the water."
Attrill then stopped, appeared to try to catch her breath and wiped her eyes, before telling the court she saw Nevaeh's head and hair submerged, surrounded by murky, red water.
The trial continues.
More on SunLive...