Tauranga's chance to Wind Up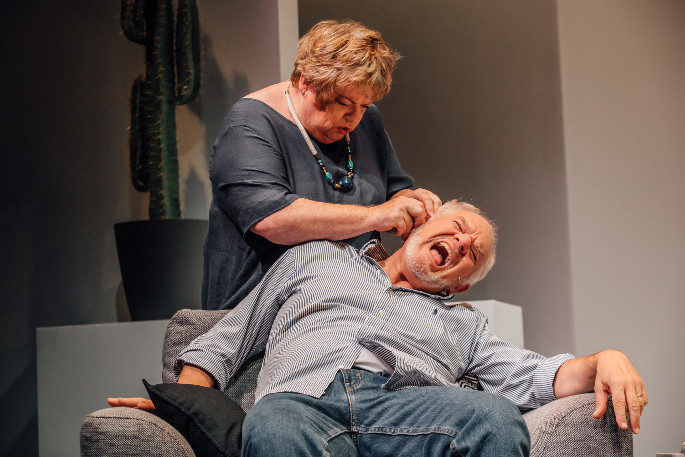 Kiwi actor Mark Hadlow despises reality TV and says it has hurt the acting profession.
"Reality TV is the cheapest and easiest way to make television.
"You can't tell me that doesn't do anything for the profession. It really doesn't, it just dumbs it all down.
"I want people to go to live theatre."
Mark's desire for people to go to live theatre may seem a little self-serving ahead of his next play Winding Up at Baycourt Performing Arts Centre but he has a genuine passion for performing arts.
He says the COVID-19 pandemic has created an opportunity for New Zealand theatre to shine with international shows not coming for the foreseeable future.
"Just like all the other big actors in the world, all the other theatre actors in the world, who are very good at what they do, so are we, Kiwis, New Zealanders, we're very good. Our talent bank is extraordinarily enriched."
Mark has worked in film, television and theatre and although he loves all three mediums he says each night of live theatre is unique.
"Theatre I do like, because it's ever-present, it's right there. It's live and you can't reproduce it, each night's different.
"The excitement of a new audience and what they perceive as funny and what they perceive as serious and sad is completely different to another night."
In Winding Up Mark plays Barry alongside Alison Quigan, who plays Gen, the couple are in their 70s and facing the challenges of ill health, estranged family and the death of friends.
"In the end their companionship and their love of each other, holds them together through this last stage, which is very poignant."
It's a continuation of Sir Roger Hall's play Conjugal Rights where Gen and Barry faced a marital crisis.
While the play touches on difficult topics, it is a comedy at heart and Mark says he and Alison play off each other wonderfully.
"We were in drama school 42 years ago together, and even then we were wicked and so the wickedness continues.
"She's got such an extraordinary sense of humour. Takes no prisoners. So I'm at her mercy."
The play is finally going ahead in Tauranga after being postponed twice - first because of lockdown in March then when the country went to Level 2 for a second time.
Mark says having the six-month break between performances means he and Alison need to find their timing on stage again.
"We've got to rediscover the rhythms and the banter that we had. It shouldn't take us more than a couple of days to get it back."
He says when they get it back for their Tauranga and New Plymouth shows it will be a humdinger.
Winding Up will be at Baycourt on November 1- 2.
More on SunLive...