Wheelie hard to meet demand for bikes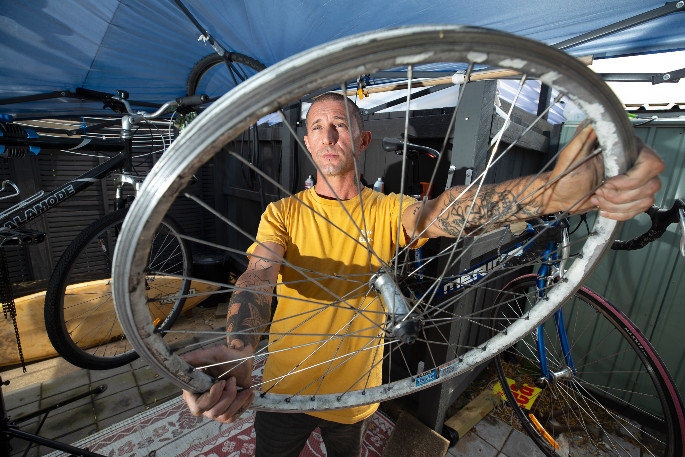 With a surge in interest in getting 'on ya bike', cycle shops and repairers are experiencing demand like never before.
Owner of Cycle Obsession Kris Snow says since the country came out of Level 4 lockdown it seems as though everybody wants a bike in their garage.
"It's a global trend too apparently, it's happening all over the world, but we've certainly seen a massive change in mind set in the last six months."
He says sales are up on this time last year and the biggest problem now is getting stock.
"The lead times for producing product are quite long, even longer than normal times because of the influx in purchasing around the world.
"Trying to get stock is now definitely the next challenge for businesses."
Kris says some customers are waiting three to four months for their bikes and he has hundreds of bikes on pre-order from suppliers to guarantee stock for the store.
"It's not so much trying to find buyers, it's trying to find products to supply the quantity of buyers we now have."
He has been in business since 1996 and says it's a change in the bike industry he's never seen, where demand outstrips supply.
The repair side of the business has also been busy and Kris says getting parts is becoming increasingly difficult as well.
"Half of our business is our workshop and that's equally becoming a problem because just like bikes are becoming unavailable, so are components, chains, brake pads – all the stuff that we need to repair customer's bikes, all of that stuff is quickly becoming non-existent.
"It's going to get to a point where we won't have any bikes to sell, but we also will be struggling to actually complete repairs. So both sides of the business are about to take a big hit over the summer, I think."
Kris jokes that if his store is selling fruit and vegetables in February it will be because they've run out of bikes to sell so had to diversify.
"We're hoping it doesn't get that bad, but we're all a little bit nervous in the bike industry."
Barry Black hasn't owned a car for five years and cycles everywhere. He saw a need for a bike repair business in Papamoa so decided to start his own.
He started Papamoa Cycles a few weeks before lockdown and says the timing has been great and he's getting a lot of interest for his services.
"I picked up a few things here and there over those five years, so I thought I'll just offer what I know to the locals around here."
His self-taught skills arose from the need to keep his main form of transport working well and he hopes to grow his business over time.
More on SunLive...