Tool frontman could be NZ's first super-spreader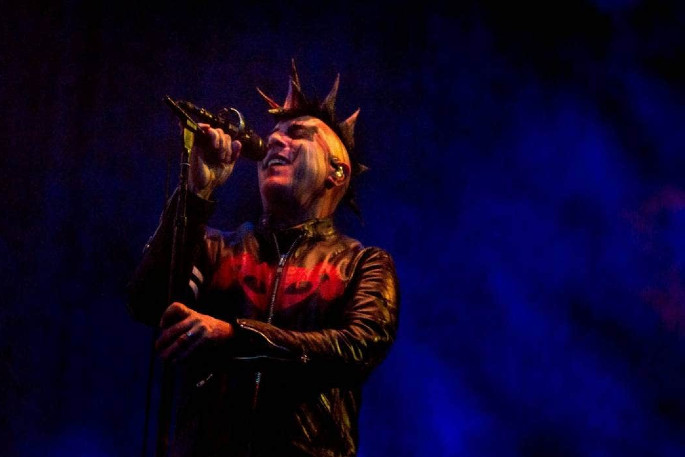 American frontman Maynard James Keenan, of rock band Tool, reckons he may have been New Zealand's first Covid-19 "super-spreader".
He told a US podcast that he arrived in New Zealand feeling unwell in February but was misdiagnosed and cleared of having the virus before taking the stage in Auckland.
Eleven new coronavirus cases were confirmed in New Zealand on Saturday. All were in managed isolation. New Zealand's total number of active cases is now 74 and its total number of confirmed cases is 1578.
It has been revealed that there is still a $3 billion drop-off in the country's tourism income, even with all the Kiwis holidaying at home.
Tourism New Zealand chief executive Stephen England-Hall said it took 480 overnight trips by domestic visitors to generate the same spend as 40 overseas tourists, and every $178,000 in spending created one job.
Global toll
The number of confirmed cases of Covid-19 worldwide has surged past 42 million, with a global tally of 42,419,042 by Sunday morning. There have been 1.147 million deaths, according to Johns Hopkins University.
The United States has 8.5m cases of the virus, with 224,385 deaths.
India had the second-highest number of confirmed cases, at 7.8m, and the third-highest number of deaths attributed to the virus with 117,956.
Brazil had the third-highest number of confirmed cases, at 5.3m, with 156,471 deaths.
What should I do?
Anyone who wants to get tested can find their local testing centres by visiting the Ministry of Health website.
New Zealand, including Auckland, is at Covid-19 alert level 1.

Face masks are not required at alert level 1, but their use is still encouraged.
If you are sick, call your GP before you visit, or call Healthline on 0800 358 5453.
To avoid contracting and spreading the virus, wash your hands properly, cough and sneeze into the crook of your elbow and throw tissues away immediately.
Reach out, find support from people who care, and connect with your community.
More on SunLive...