The music and the message behind Marmalade Skies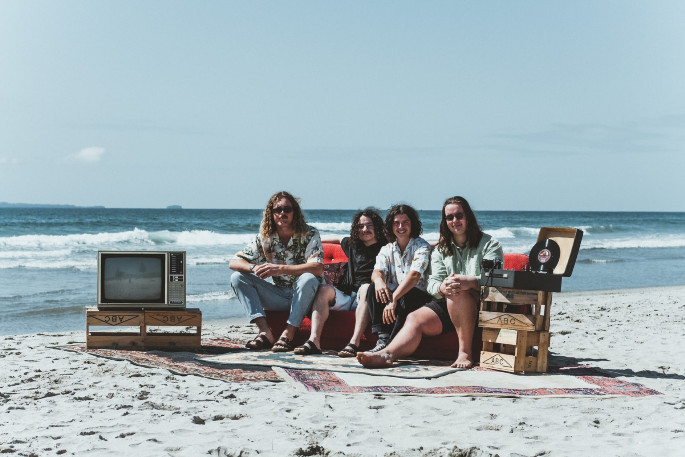 Four-man band Marmalade Skies has a knack for turning everyday situations into catchy tunes.
Sitting on the bus morphed into a song about breaking the back glass, and moving on to new things.
A friend having the misfortune of dropping their phone in the ocean became a call to freedom about not being a slave to digital devices.
Their lyrics and "wave rock" style is striking a chord with Bay audiences. Marmalade Skies' very first gig at the Tauranga Jam Factory in February sold out, and a packed summer calendar filled with shows is to come.
"We're surprised and stoked with how quickly the band is gaining traction," says bassist Ethan Robertson.
"Our first gig wasn't that long ago and now we have our first performance outside of the Bay coming up – we're excited for what's to come."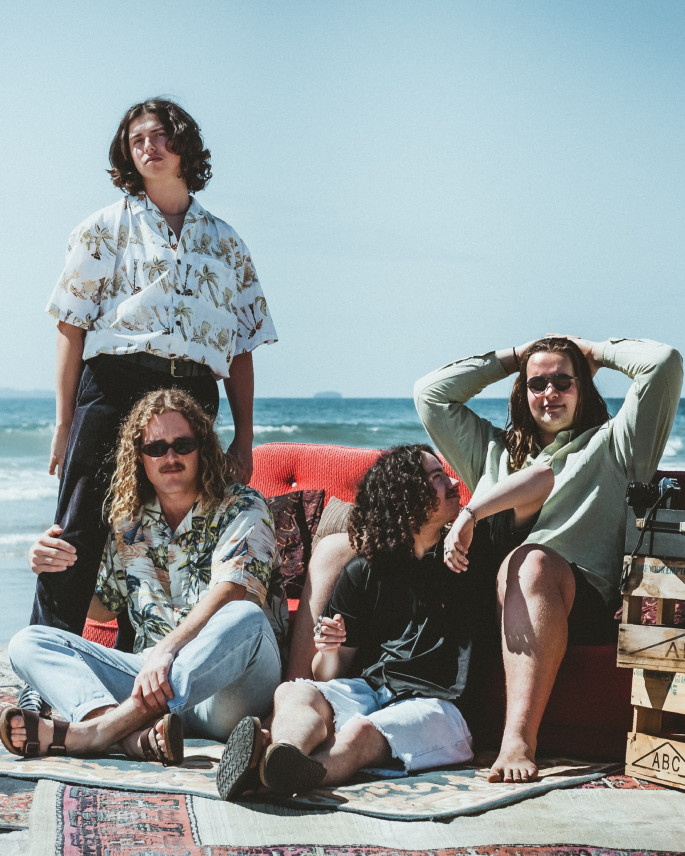 Marmalade Skies features lead singer Ethan Perkins, 20, drummer Jacob Gerritsen, 21, lead guitarist Calum Beatson-Blase, 19, and Ethan R., 20, on bass.
They originally met through their churches, and it's how they found their love of music.
"We all met through our youth groups and had music in common," says Ethan P.
"Ethan R. and I played in the same worship band, and Jacob did the same at his church. It gave us experience playing to crowds and playing with other people."
Ethan R. says their faith drives the band.
"We don't play worship music, but we see our musical abilities as gifts that God has given us, and using them is how we honour him."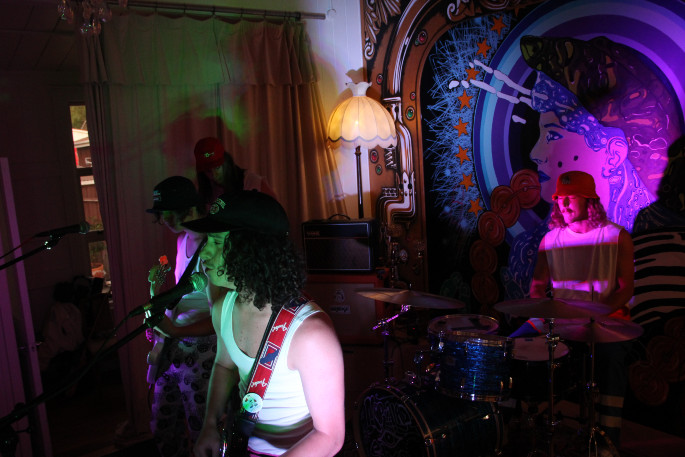 The question of 'what kind of music do you play' is a tricky one for Marmalade Skies.
"Our genre is a real mix… some songs are real punky, other are more chill – we've come up with 'wave rock' to try and define it," says Ethan P.
One thing they are clear about is their look.
"We like to rock a 70s eclectic look in our clothes and art.
"On our days off, we like going to second hand shops and finding clothes for the next gig."
They're not afraid to stand out with their fashion choices – among their latest op-shop haul is an orange crop top, and a knee length leopard print jacket.
Like their music, the seemingly simple concept of performing in old-school and eye-catching attire has a deeper message.
"The fashion industry creates a lot of waste, so we really want to advocate wearing second hand clothing.
"It's fun, cheap, and great for the planet."
Fitting in gig prep, song writing and their different construction and retail work schedules is a juggling act.
"We sometimes have to put other things second for the good of the band, but we believe in what we're doing," says Ethan R.
"Even if nothing comes out of it, making music with your mates makes it all worth it."
More on SunLive...