Thoughts sought on Ōpōtiki skate park upgrade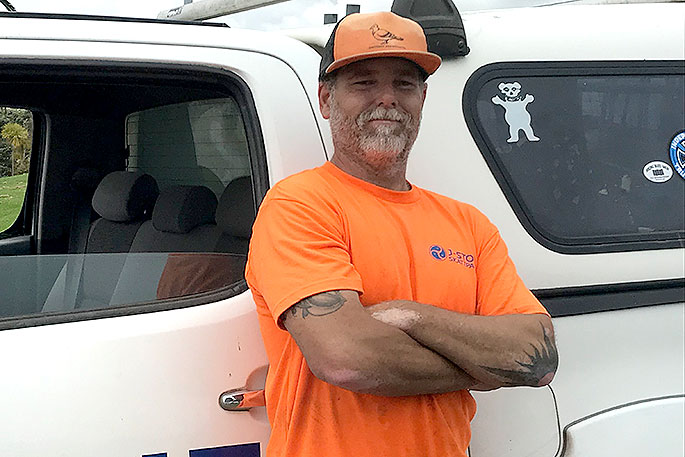 Funding announced earlier this year is being earmarked to upgrade Ōpōtiki's popular skate park.
The space is the result of a lot of hard work by the local skating community who fundraised and helped design the space more than 10 years ago.
Earlier this year, Deputy Prime Minister Winston Peters visited Ōpōtiki to announce funding for a wide range of projects, including $11.9 million for projects to revitalise the CBD.
Ōpōtiki Mayor Lyn Riesterer says that funding had been earmarked for a new look and feel for the town centre including upgrades to the skate park, historic entrances and verandas, signage, improvements to currently vacant buildings, upgrades to green spaces and a central playground at the Rose Gardens.
"We have some huge changes on the horizon for Ōpōtiki – we have a mussel processing factory that is taking shape, a harbour entrance that is being built, new training and employment opportunities and service industries growing up around them.
"We want our public spaces and amenities built up to a high standard so that the whole community benefits from these changes.
"We are ready to get moving on refurbishing the skate park, establishing a new pump track in order to create an outdoor public space that encourages youth activity and movement, fresh air and a fun recreation space."
To make the most of the funding, Riesterer says they need to move quite quickly so that they can have diggers on the ground on the other side of Christmas.
"So if you use the space or you would like some changes so that the space was more useable for you or your whānau, please provide your feedback as soon as possible."
Council has let the tender for the refurbishment of the skate area and a new pump track to J-Stone Skateparks.
J-Stone Skateparks is owned and operated by Jason (J) Beaudry.
"I would love to hear what the community wants from the skatepark and new pump track – how they use the space and what they want it to look like," says J.
"For people who want to do it face to face, I will be down at the skate park between 4pm and 7pm on Thursday and Friday next week, so I encourage as many people as possible to come down and tell us your thoughts.
"New skaters, those that fundraised and were part of last skate park upgrade, young kids, scooter riders and bike riders. Everyone's feedback helps us create the best possible space."
J also noted that the new contract meant he was able to retain five full time employees and two additional Ōpōtiki locals and a qualified tradesman to work on the project.
"Things were really uncertain through COVID and the future was unsure for a few of my staff. But this contract helped secure our work programme and keep people employed.
"If any Ōpōtiki locals are interested in joining our team, they should send in their CV and let me know. The perfect combination are skaters with some building experience so if there are any out there, get your CV in soon."
More on SunLive...