25 new cases of COVID-19 today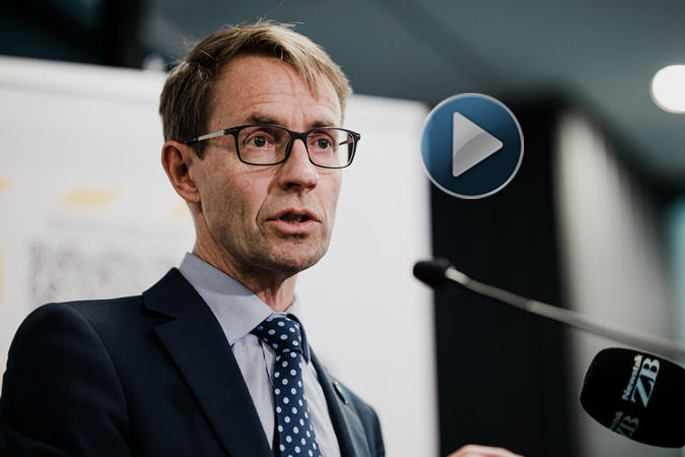 There are 25 new cases of COVID-19 in New Zealand today.
Of these, 23 are imported cases at the border and two cases are linked to the port worker that was reported on Sunday.
Director-General of Health Dr Ashley Bloomfield says the two community cases are workplace contacts of the port worker.
The first case being reported was previously considered a casual contact of the port worker, and only had a short exposure time, he says.
"This new case became symptomatic yesterday, was tested yesterday and returned a positive result."
The second case, who is also a workplace contact, was previously reported close contact of the port worker.
"The person developed symptoms yesterday, and has returned a positive result."
Dr Bloomfield says have been at the Jet Park quarantine facility since Sunday.
They were tested on Friday as part of the routine testing at the port and returned a negative test.
They developed symptoms yesterday, took a test and now returned a positive results.
He says the ship the original positive case worked on in Auckland is now in Brisbane. It is considered the most lileky source of transmission.
Tests have been taken but the results are not yet available and there are 19 crew members on board the ship in Brisbane.
Moving onto the other cases in managed isolation, Dr Bloomfield says there are now a total of 18 cases in the Sudima Christchurch Airport that have COVID-19.
The charted flight from Moscow, that stopped over in Singapore, carrying Russian and Ukrainian fishing crew members had tests undertaken before the flight took off.
A total of 235 fishing crew members are in the hotel which is set up just for them.
"The positive cases have now been moved into a dedicated quarantine wing within the Sudima Hotel."
"All staff at the facility have been tested over the past three days and we are going to add in some additional testing for staff members and their family," says Dr Bloomfield.
There are five further imported cases that have tested positive for COVID-19 in New Zealand today.
The first three arrived from London via Singapore on October 16 and tested positive on routine day six testing.
There are a further two imported cases in managed isolation facilities in Auckland.
One arrived from Jordan via Dubai and Kuala Lumpur on October 16 and tested positive at routine day three testing.
The second person arrived from Malaysia on October 17, they also tested positive on day three testing
Dr Bloomfield says two previous cases are considered recovered, bringing the total number of active cases to 56.
Yesterday testing labs processed 6308 tests.
More on SunLive...