Climate Change and the Economy Forum goes ahead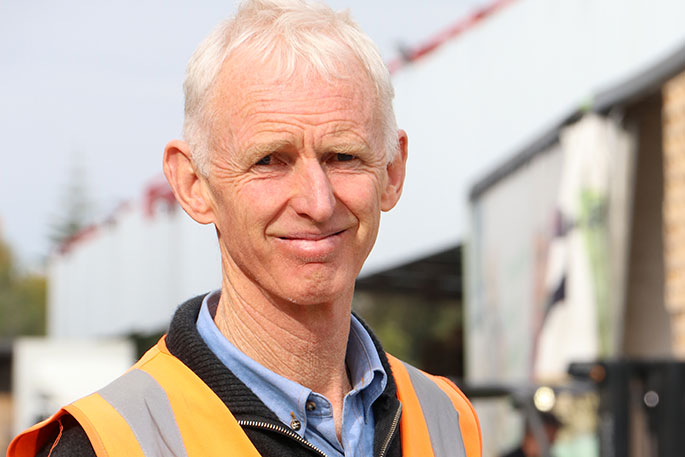 A "stellar" range of speakers will take on the issues of climate change and the economy at an upcoming Envirohub event in Tauranga.
After an initial postponement of Envirohub's annual Speakers Forum, they have decided to bite the bullet and reschedule this annual climate change event.
Now they are looking forward to night of vigorous climate change discussions from business, iwi, and science leaders from around the country.
Bay of Plenty Projects Manager at Envirohub Liesel Carnie says this event is an important opportunity to properly discuss climate change with all of the community.
"The audience is made up of leaders to general public and everything in between making this one of the most wide-reaching climate change events in the Bay of Plenty.
"Climate Change effects everyone so it's important that everyone in the community is well informed about what they can do and why it matters."
Envirohub's Speakers Forum is usually held in March every year as part of their wider programme, Sustainable Backyards which had 230 events scheduled.
Unfortunately, not all 230 events did go ahead due to COVID but they are endeavoring to reschedule as many as they can.
"Climate Change isn't going away because of COVID, and we feel the community was genuinely gutted that the Speakers Forum couldn't go ahead."
The Speakers this year come from all around the country and each bring a different perspective to how the economy and climate change can work together.
"We have speakers from large national businesses, local businesses and organisations who are on the ground solving real problems so we should have a really diverse range of ideas, solutions and discussion."
Rod Oram has been a main stay on our panel but this year due to his expertise as a business journalist we are looking forward to hearing more from him as our facilitator and as a speaker.
Other speakers include:
Elspeth McRae (Scion – Chief Innovation & Science Officer)
Mike Chapman (Horticulture NZ – CEO)
Tāmati Kruger (Tūhoe Te Uru Taumatua – Chairman)
Fraser Whineray (Fonterra – COO)
James Trevelyan (Trevelyan's – MD)
Andrew Sliper (Pamu Farms – GM Forestry & Horticulture)
The Speakers Forum will take place at Holy Trinity Church, Devonport Road Tauranga at 7pm on Wednesday 28th of October.
Tickets are $10, from the www.envirohub.org.nz
More on SunLive...