What's on – cycles, fluro fest, water safety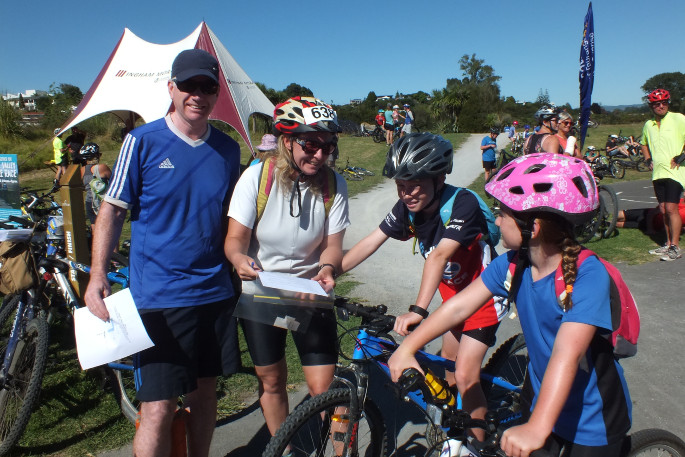 Good morning and welcome to Sunday. Ko te ra tenei i hanga e te Ariki. Ka koa tatou, ka koa hoki ki reira.
It's a fine day ahead with light winds, and some evening cloud.
A two-clothing-layer day, there is an expected high of 18 degrees around 2pm, and an overnight low of 12 degrees. High tide is at 8.57am and high tide is at 2.58pm. Sunset is at 7.36pm.
What's on today?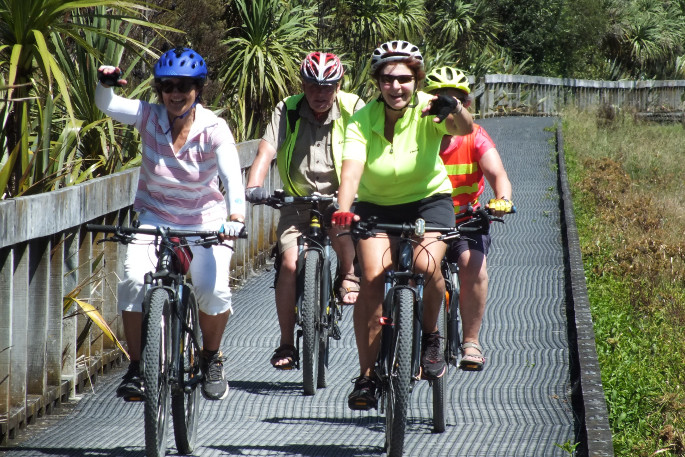 The Great K Valley Cycle Adventure is on today, with registrations starting at 9.30am from the bottom of 17th Ave, Tauranga. Come on a cycle ride and explore the whole of Kopurererua Valley. Clues and points are hidden in K Valley, and teams are required to find them, follow their map, and solve an overall puzzle. There will be spot prizes, some unexpected surprises and the opportunity to win a bike from Koops Cycles. There will also be team prizes, plus a coffee vendor and sausage sizzle on site. For more information click here.
Come along to Fluro Fest today at Memorial Park from 1pm – 4pm. Fluro Fest is Tauranga's celebration of the National Mental Health Awareness Week. This year's event is focused on "Our Journey to Wellbeing" and is a free afternoon of fun, family-based activities focused on supporting positive engagements while showcasing local agencies and organisations and the services they offer.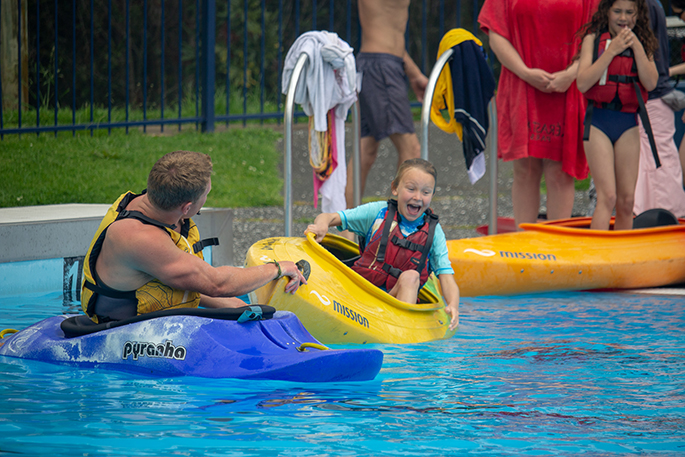 There is a free community water safety day from 8.30am – 2.30pm at the Toi Ohomai Aquatic Centre in Windermere. For more information click here
The Tauranga Home Show is on again today at Baypark Trustpower Arena from 10am – 4pm. $10 for adults, children 13 and under are free, tickets available at the door.
Come and hear some sweet piano music from Lawrence Arabia tonight at The Jam Factory, 17th Ave from 7pm. Lawrence Arabia will enchant in these intimate settings with nothing other than himself, his collection of pop songs, and a piano.
The ImpacTauranga Rangatahi exhibition can be viewed at The Incubator Creative Hub in Tauranga's Historic Village, 17th Ave. Click here for more information.
Also at the Incubator Creative Hub is the exhibition 'Diverse Marks' by local creative stitch artists, Liz Wilson, Pauline Shilton, Jo Ann Ingram and Linda Inglis and ceramic artist Anya Fischer. Gallery is open from 10am – 3pm.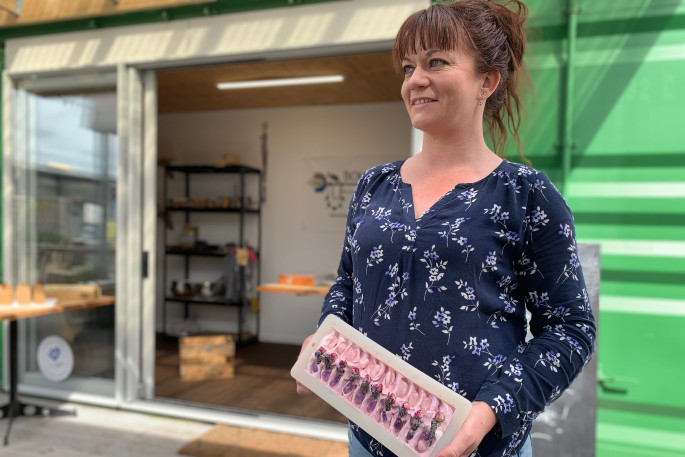 Learn to make soaps at one of the many workshops at Re:Maker
Come and enjoy the workshops at Re:Maker, with the community of makers, located at Our Place in Willow St.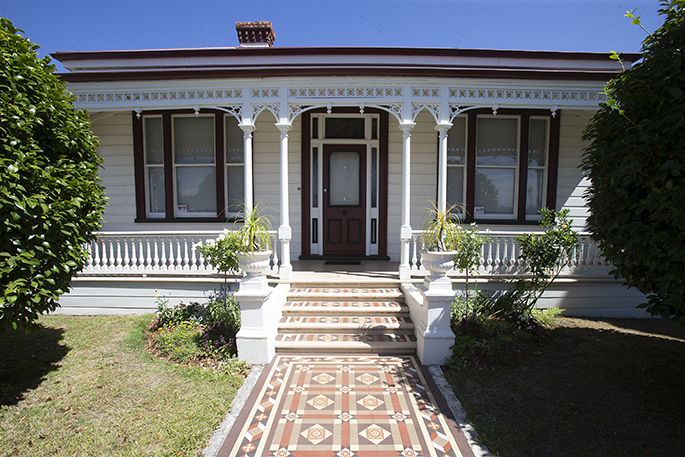 The Brain Watkins house is open today. This historic house museum is located on 233 Cameron Rd and open from 2-4pm. $5 adult, children free.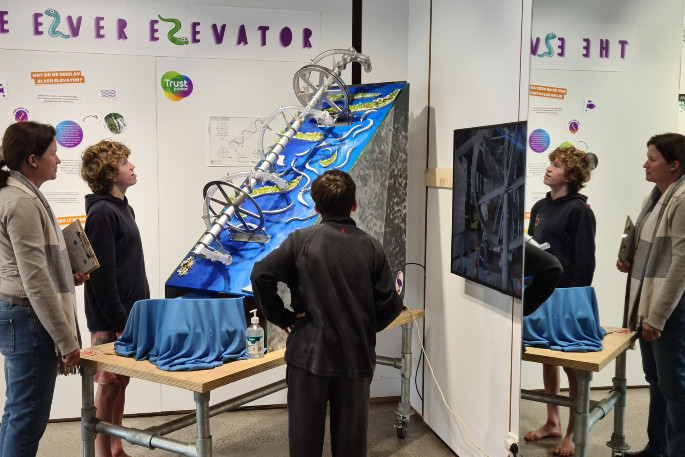 A perfect activity as well as of high interest to all - the STEM 'Discovery' HQ is open today from 10am – 3pm at the Goddards Centre, 27 Devonport Rd, Tauranga and is dedicated to science, technology, engineering and mathematics. STEM HQ brings educational entertainment with a play and learn environment that makes way for sparking curiosity and exploration. Featuring six separate exhibit zones and a 'feature zone' that changes weekly, there are activities you'll want to keep coming back for. Exhibit spaces include a Space Zone, Sponsors Exhibitor Zone, Light Zone, Engineering Nook, Earth Science Zone, and Mini Maker's Station. STEM HQ will also have an 'indoor lawn' that hosts rotating activities and featured workshops. STEM 'Discovery' HQ runs until December 31. Click here for more information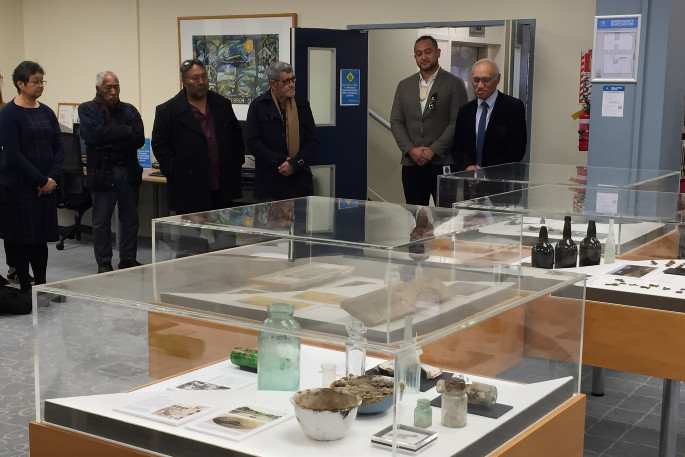 Wharf St archeology finds on display at Tauranga Library
Visit Tauranga City Library from 9.30am – 4pm to see archaeological finds from 107 Wharf St that illustrate fascinating phases of the Tauranga's history from Maori to British Imperial troops to colonial settlement. Click here for more information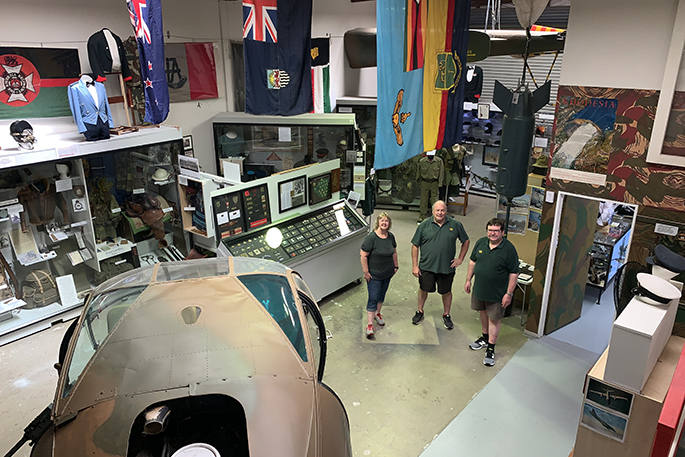 Diana Bomford, Tony Fraser and Hugh Bomford at the Lion and Tusk Museum at Mount Maunganui
Have you been to the Lion and Tusk Museum yet? It's open today from 10am - 3pm at Unit 4, 14 Portside Dr, Mount Maunganui. Come and see a massive display of Rhodesian military history records and exhibits of uniforms, medals and equipment. Opening hours are 10am – 3pm Thursday to Sunday. For more information click here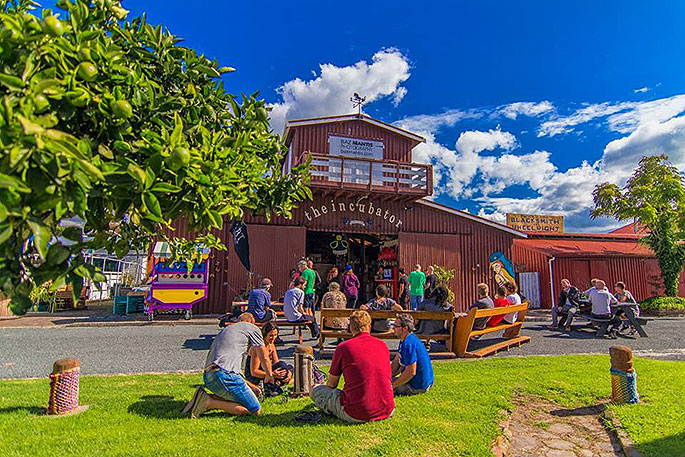 The Incubator
At The Incubator Creative Hub at Tauranga Historic Village, there are many exhibitions, workshops and events happening daily. For more information click here. Exhibition hours are 10am – 2.30pm.
What else is on today?
Accordion - Keyboard
Old time music makers, Welcome Bay Hall 1-4pm. $3 entry & Ladies a plate please. All welcome. Ph Ces or Joy 544 3849
---
Archery At Graham Park
Interested in Archery as a sport? Check out our website & Facebook for courses, range times & how to join our club.
---
At ZEE Market
The Historic Village streets will be sprinkled with stalls, handcrafted, handmade & more. Bring the family & friends. 10am-2pm
---
Bible Seminar
1:45pm Greerton Senior Citizen's Hall, Maitland St, Greerton. Title: Jesus' sermon on the plain. Lessons for us. Interactive, Q&A. All welcome. Mary 573 5537
---
Choral evensong Mt Maunganui
St Peter's Anglican Church, Victoria Rd, Mt. 4pm. Beautiful music by Rameau, Palestrina, Sanders, Stanford. Final Evensong for 2020. Free/koha.
---
Croquet
At Tauranga Domain, Cameron Rd, Sun, Tues, Fri, 12:45 for 1pm start. Beginners welcome. Ph Peter 571 0633
---
Enjoy Travel
Safe travel & home-hosting NZ & worldwide. Melbourne, Noumea 2021. Meetings twice-monthly. friendshipforce.org.nz or Barbara 027 315 1136, Jonathan 572 2091
---
Escape! 2020
Tauranga Arts Festival features writers who work with small, independent publishers in NZ. 9:30am-3pm at Baycourt. Go to www.taurangafestival.co.nz for ticket info.
---
Golf Croquet
At Mt Maunganui, 45 Kawaka St. beside Blake Park. Tue, Thur, Sun. 9:15am for 9:30 start. Visitors, new players welcome. Ph Nev 07 575 5121
---
Katikati Tramping Club
Luck at Last Mine, Onemana. Easy walk, 3 hours. Ph Ian 07 863 7927
---
Lawrence Arabia Solo Concert
21st Century bourgeois dilemmas re-imagined, intimate settings, just himself & piano. 7pm, Jam Factory, Historic Village, 17th Ave. Book @ www.theincubator.co.nz. Ph 07 571 3232
---
Mah Jong Te Puke
12:45-4pm, Lyceum Rooms, 8 Palmer Ct. All players welcome. Beginners session available. Ph 027 430 6383
---
Maketu Market
3rd & 5th Sundays at Maketu Village Green. Set up from 7am. $10 per stall. Ph Carolyn 027 251 0388 or Maureen 021 267 1685
---
Messy Church, Holy Trinity
215 Devonport Rd 4-6pm. Activites, Dan the Puppet Man, simple meal, GF, vegetarian options. All free. Adults must accompany children. Ph 576 7718
---
Quakers
Invite you to meet, to explore your spiritual journey. Silent worship, refreshments & conversation. 10am NW cnr Cameron Rd & Elizabeth St. All welcome. Ph 543 3101 www.quakers.nz
---
Radio Controlled Model Yachts
Sun & Thurs 1:30-4pm. Pond behind 22 Montego Dr, Papamoa, sailing Electron radio controlled yachts for fun. Adult beginners welcome. Graham 572 5419
---
Te Puke Scottish Society
Dance, 1-5pm, Memorial Hall, Te Puke. Ladies, sharing plate. Men $5. Live music, air conditioned hall, good company. Ph Valerie 573 7093
---
TePuke Country Music Club
AGM today at 11am, followed by concert 1pm-4pm. All welcome. Ph Gayle 573 8255
More on SunLive...