Race against time for TECT Rescue Helicopter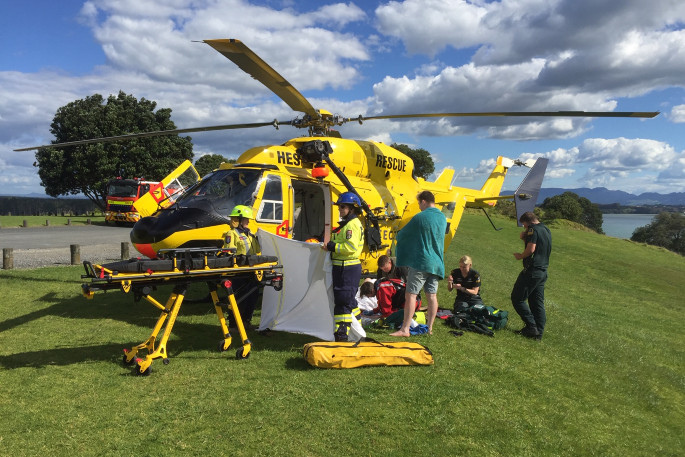 The TECT Rescue Helicopter was involved in a race against time and tide as it flew back from Cape Runaway to Bowentown on Friday afternoon.
The medical drama began when a woman who had broken her leg after falling onto rocks below was at risk of further danger from the incoming tide.
The TECT Rescue Helicopter had been dispatched earlier to a Cape Runaway property where a 57-year-old woman had become unwell with an ongoing medical condition that required her being flown to Whakatane hospital for treatment.
"On return to base the TECT Rescue Helicopter was tasked to Bowentown, Waihi Beach," says a TECT Rescue Helicopter spokesperson. "A 17-year-old Morrinsville woman had fallen four to five metres onto rocks breaking her leg.
"With the young woman trapped on rocks with a broken leg she was in further danger by the incoming tide."
The TECT Rescue Helicopter located the woman and winched the on-board Intensive Care Paramedic down to her, as the tide was washing over her legs.
"By the time she was ready to be winched out the waves were breaking over her head, she was winched into the rescue helicopter and her leg stabilized before being flown to Hospital.
"Any longer and the outcome could have been much worse."
More on SunLive...