A patchwork of friends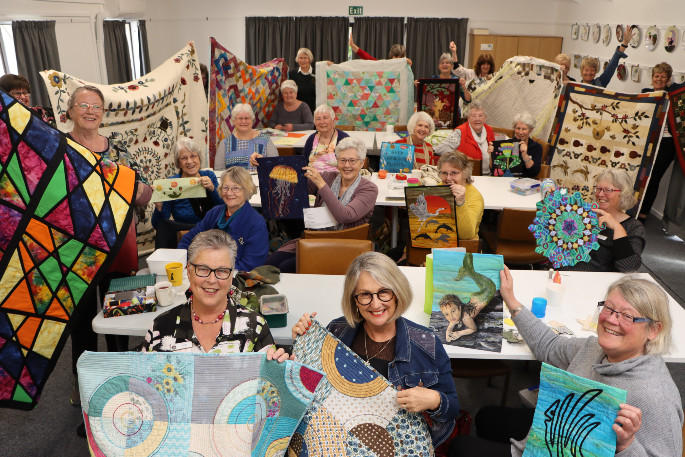 Denise Lee says she found her best friend at a meeting of the Tauranga Patchwork & Quilters Group.
"I joined the club about 13 or 14 years ago. My children had just left home," says Denise.
"I had never worked as I was always a stay-at-home mum and found that most of my friends went back to work.
"Being a woman with no children and not working is rare. I was a sewer and had made quilts and came here and met other women and it's where I met my best friend Lynda Warn. She was new to Tauranga from Whakatane and we meet each other here."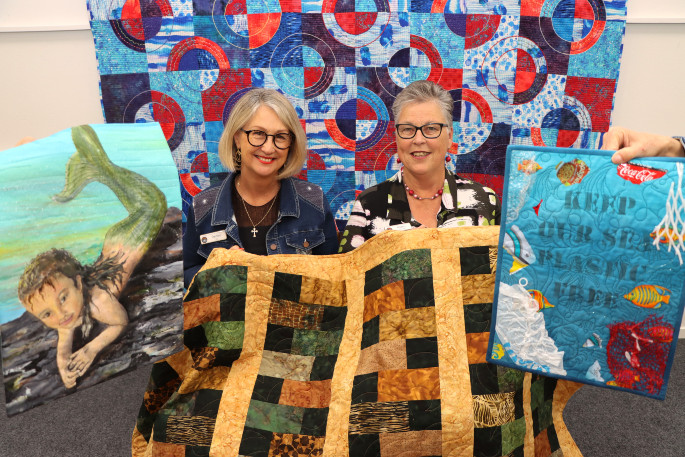 Denise Lee and Tauranga Patchwork & Quilters Group president Helen Manning.
New members are always welcome, and the patchwork and quilters group plan to hold an open weekend to invite new members to join, on Saturday and Sunday at the Tauranga Art & Craft Centre building in Elizabeth St.
They share the building with three other clubs - the Tauranga Photographic Society, Tauranga Porcelain Artists and Tauranga Creative Fibre with each club meeting during the week and week nights at their own designated times.
"We have a member here who is a foundation member," says Denise.
"A lady put an ad in the newspaper, asking for like-minded women who would like to stitch together, and it grew from there."
That was about 30 years ago, with the club growing and eventually new groups forming.
"We do quilting and patchwork because it brings us together," says Denise, who is organising the open weekend.
"It brings fellowship. People who don't know people come in here and meet new friends.
"New people to Tauranga who have been doing patchwork and quilting find that it's a new way of meeting people."
Tauranga Patchwork & Quilters Group president Helen Manning agrees.
"And it's a way of learning new techniques," says Helen.
"And learning easier ways of doing things."
Helen moved to Tauranga three years ago.
"I came from Taupo and I'm a relatively new patch-worker," says Helen.
"There are people here who have done quilting for 30 or 40 years," says Denise.
"They bring knowledge, and they're willing to share which is great. When people pass on we often get their leftover fabrics and we make charity quilts and quilts for the neonatal babies."
"Club members also make quilts that are donated to charitable causes," says Helen.
On display at the open weekend will be stunning quilts made by members as well as the Aotearoa Quilters 'Aqua' Challenge and 'The Journey' Challenge quilts, and one member has donated a quilt that will be raffled over the weekend.
Whether you are an accomplished quilter or just getting started, there's an opportunity this weekend to come and be inspired by the quilts and members of the Tauranga Patchwork & Quilters Group.
The Tauranga Patchwork & Quilters Group Open Weekend runs from 10am – 4pm on Saturday and Sunday October 17-18 at 177 Elizabeth St, Tauranga. Admission is free. New members are welcome.

More on SunLive...