Supporting local at the Tauranga Home Show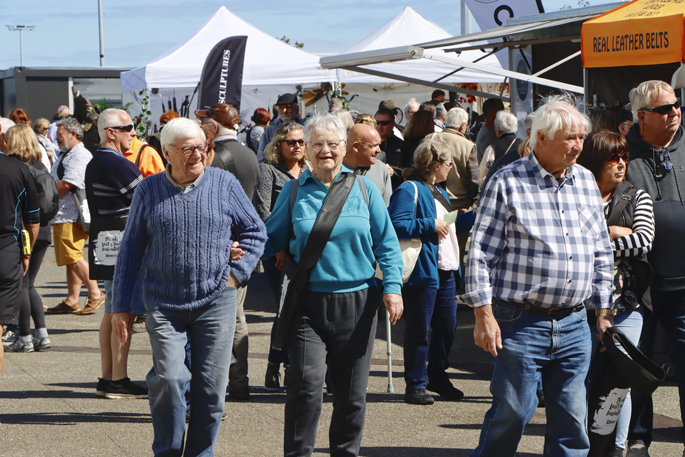 The Tauranga Home Show is returning to Trustpower Arena and is expected to draw large crowds this weekend.
The annual event, which is in its 21st year, is set to run until the end of day on Sunday.
Vendors are selling a range of goods – from handcrafted wooden creations and stained glass windows to whiteware and spa pools.
Organisers say this is the biggest home show yet, with vendors spread out across two halls.
SunLive spoke to some local business owners about why they are getting involved in this year's show.
Steve Sinclair co-owns Tauranga business Leadlight Expressions which has been based at the Historic Village for the past 18 years.
He makes, repairs and designs stained glass windows.
Steve says the show is a great place to create more business-awareness among the Tauranga community and to meet potential customers.
Tauranga wood artist Peter Seaton is keen to show off some of his creations this weekend.
He says each piece he creates is handcrafted and no two works are the same.
"I just love to create and spend hours and I hours of work on each piece. They are all made from New Zealand timber."
Making wooden art pieces has been a hobby for the past 15 years, he says.
Undercover Industries is a Tauranga manufacturer and installer of aluminium pergola, sunshade and awning systems, as well as gates and outdoor blinds.
Shannon Burns, who co-owns the business, says the show gives them a platform to create "huge local brand awareness".
"We are locally based, and we manufacture here in Tauranga. We are not a nationwide company. So here we get to meet local people, which is so important.
"And we reconnect with so many customers who we have already worked with which is really cool."
The Tauranga Home Show will run from 10am-5pm this weekend at Trustpower Arena.
Tickets are $10 per person and can be purchased at the door. Children aged 13 and under are free.
For more information visit this page.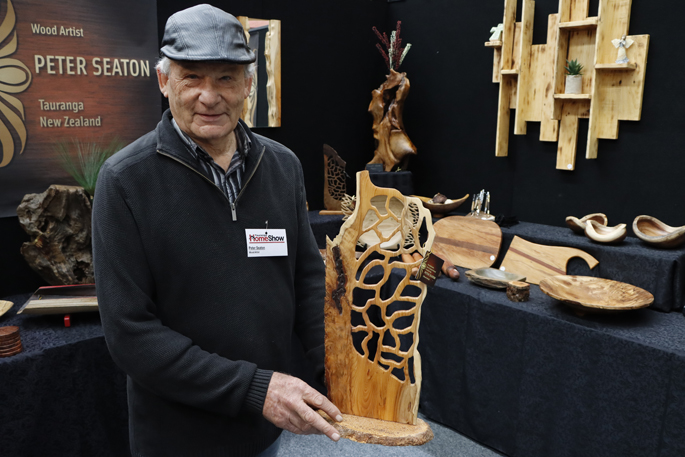 Peter Seaton with one his wooden creations. Photo: Daniel Hines.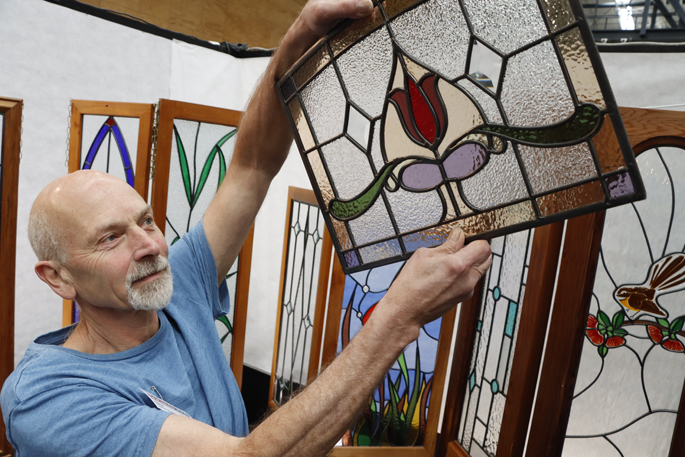 Steve Sinclair co-owns Tauranga business Leadlight Expressions based at Tauranga Historic Village. Photo: Daniel Hines.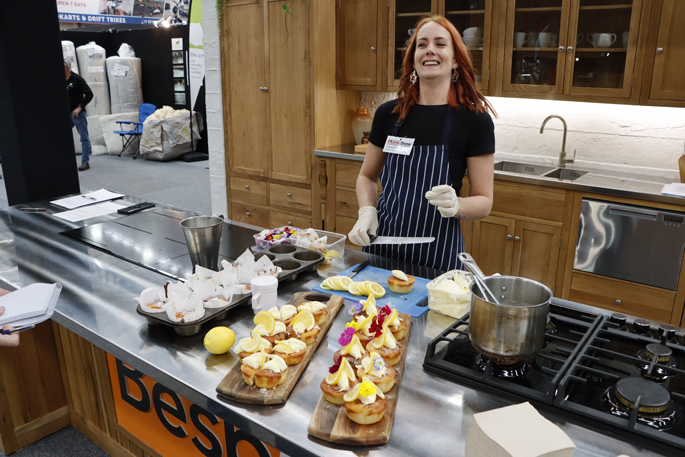 Ellie from The Daily Café in Tauranga with lemon and yoghurt cake for guests to try. Photo: Daniel Hines.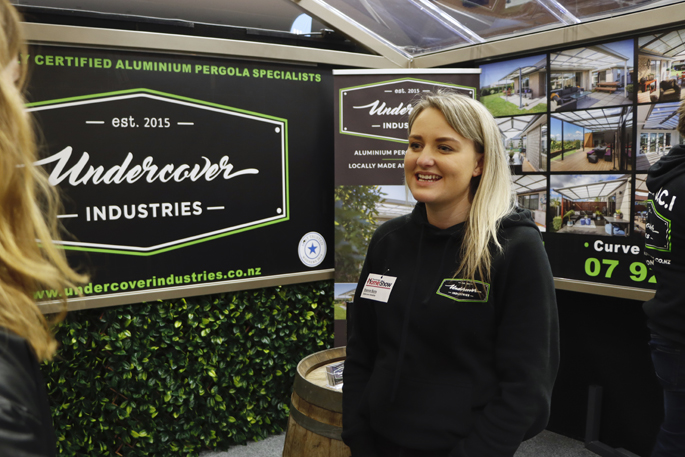 Co-owner of Undercover Industries Shannon Burns is keen to connect with local customers this weekend. Photo: Daniel Hines.
More on SunLive...