Man jailed for Tauranga baby's death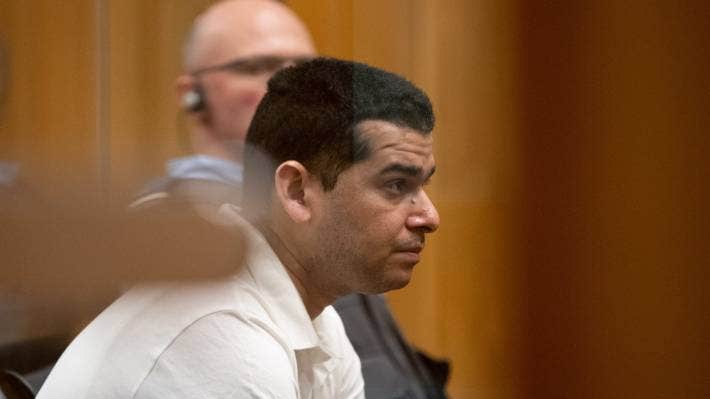 Surender Mehrok has been sentenced to seven years and nine months in prison for the death of a 14-week-old Tauranga baby.
Richard Royal Arif Te Kakahi Winiata Udin, known as Baby Royal, died after suffering "catastrophic" head injuries in June 2016.
The 24-year-old was sentenced at the High Court in Tauranga this morning.
Mehrok was found guilty of the manslaughter of Baby Royal at a re-trial back in August.
While summing up during the August re-trial, Justice Christine Gordon told the jury there's no dispute that Mr Mehrok caused baby Royal's death.
"The issue for you is whether the Crown has proved beyond reasonable doubt that, at the time he killed baby Royal, Mr Mehrok had the necessary intent for murder."
The jurors returned with their choice soon after 4pm on August 20: not guilty of murder, and guilty of manslaughter.
Mehrok boarded in the house where baby Royal and his mother stayed, and looked after him on the night she and others from the Nineteenth Avenue house went to get pizza and check a bank balance.
Another boarder said baby Royal started crying after about 10 minutes, and wouldn't settle despite Mehrok making him a bottle and walking him around.
The others returned after about half an hour, to find baby Royal wasn't breathing – and a paediatrician who treated him at nearby Tauranga Hospital believes he died at home.
The Crown proposed Mehrok "lost his rag" and decided to take the anger out on baby Royal in increasingly intense assaults.
The defence said he wasn't thinking and had an impulsive, explosive reaction to a stressful situation.
During today's sentencing at the High Court in Tauranga, Justice Gordon says the terrible injuries Baby Royal suffered were catastrophic and caused his death.
"The force you used was extreme, at the most severe end of the spectrum."
Mehrok was sentenced to 10 years imprisonment, however, discounts were made for his guilty plea to manslaughter and his age at the time of the incident.
Justice Gordon says he must serve at least 50 per cent of the seven-year and nine-month-long sentence.
Mehrok, who is subject to a deportation order, will return to India after his sentence is complete.
More on SunLive...