OPEYS says goodbye to long serving teacher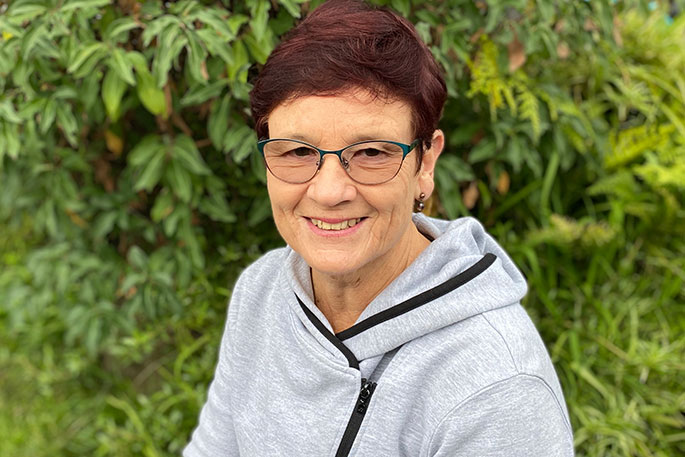 There might be a few tears at OPEYS Kindergarten on Friday as head teacher Sue Barr retires.
After an amazing career of over 35 years, Sue has educated and cared for thousands of children in Tauranga.
"Being an ECE teacher is a way of life," says Sue.
"No matter where you are or go after work, in the weekends or holidays there is always one part of you is thinking: 'that would be a wonderful resource to have; that would be a great experience for children or I'll try that when I get back to the centre."
Sue's career started as a primary school teacher in New Plymouth before moving to the Bay in the late 80's.
From there Sue taught at Matua Kindergarten before she moved to OPEYS Education and Care Centre (now called OPEYS All Day Kindergarten) to take on the Head Teacher role in 1988.
There, Sue slowly built up the reputation that OPEYS Kindergarten is still known for today.
"There has never been a dull moment from the little things that happen when working with children on a day to day basis, continual change within the sector, to the many developments at OPEYS over the years," says Sue.
"I have always enjoyed teaching going way back when I was at secondary school and used to coach various sports teams. In my final year at Teachers College I ran a programme for children with special needs and worked closely with the families.
"I always taught in the new entrant, year one classes but when we shifted to Tauranga and the opportunity arose to work in early childhood I took it and never went back."
Sue is known for her honest, nurturing approach and her dedication to not only the centre but to her colleagues.
"Sue is a work colleague to us all, as well as a friend and has been there for us all, through thick and thin, and hates to be known as "The Boss", says office administrator Jayne Sutcliffe.
"Luckily she has a sense of humour and mucks in regardless of the situation and can be seen many a time on the floor and amongst the children in whatever they may be doing.
"Sue is a very gracious and humble person and we could not have asked for a better manager."
When asked what Sue's hopes are for the future, she says "for OPEYS, the ultimate outcome has been leaving the kindergarten being a part of Inspired Kindergartens where teachers will be looked after and valued and that a quality service will continue for our children, families and community".
"For myself, I will miss everyone but I am looking forward to family time being more than just an odd weekend here and there.
"I have a 92-year-old mother in New Plymouth who I want to spend some quality time with and we will take our little caravan around the lovely New Zealand country side."
Sue is a much loved and respected Teacher within our community who will be sorely missed, but who has promised to come in for regular visits.
More on SunLive...