New Zealand's getting ready to ShakeOut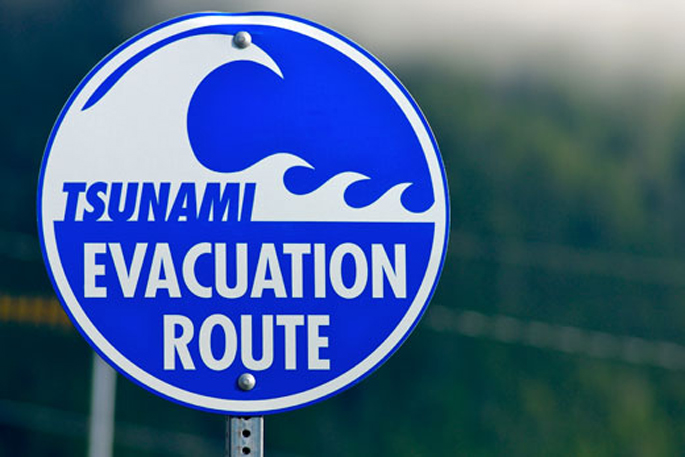 Wherever you are tomorrow at 9:30am you can Drop, Cover and Hold for up to one minute - and if you're in a coastal area practice your tsunami evacuation.
Tomorrow October 15 at 9:30am, is ShakeOut, New Zealand's national earthquake and tsunami drill.
It's held annually across the country to remind people of the right action to take during an earthquake.
ShakeOut encourages everyone all to practice the 'drop, cover, hold' drill and tsunami hikoi (a walk along your evacuation route inland or to higher ground) for those who are near the coast.
Given New Zealand's geology and history of earthquakes, this drill is incredibly important, says Director of Emergency Management Bay of Plenty Clinton Naude.
"While most people know what to do in an earthquake, we know that practicing these drills can help save lives. It's important that people get involved, no matter their age or whether they're at home, school or work. Treat this drill like the real deal and, if it's safe, Drop, Cover and Hold.
"It's also a great opportunity to have a chat and make a bit of a plan with your family about who would do what in an event and where you would go. If the phone lines go out, how would you know your family is safe?"
At 9:30 am tomorrow, Drop, Cover and Hold for 30-60 seconds:
DROP down on your hands and knees. This protects you from falling but lets you move if you need to.
COVER your head and neck (or your entire body if possible) under a sturdy table or desk (if it is within a few steps of you). If there is no shelter nearby, cover your head and neck with your arms and hands.
HOLD on to your shelter (or your position to protect your head and neck) until the shaking stops. If the shaking shifts your shelter around, move with it.
Then, if you're near the coast, practise your tsunami hikoi.
More on SunLive...