Trans-Tasman concert line-up planned for January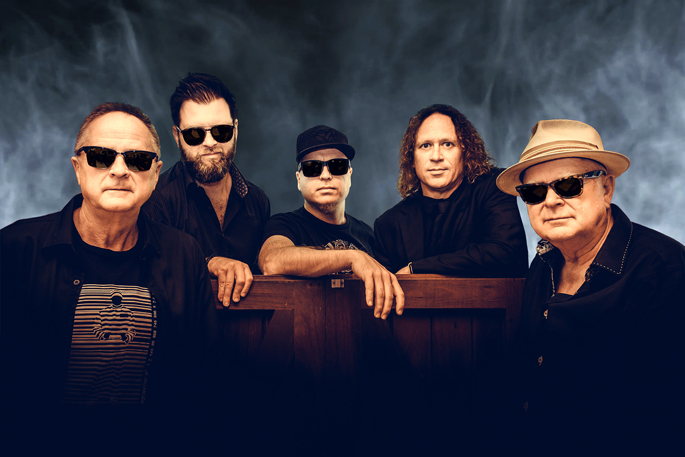 A summer concert with a trans-Tasman line-up is set to go ahead next year.
Greenstone Entertainment has today announced the acts for next year's Summer Concert Tour taking place in Taupo and Whitianga.
Gin Wigmore, The Angels, Dragon, Psuedo Echo and Mi-Sex will take the stage in the BOP this summer.
Greenstone Entertainment says they are pleased to have been given approval for international acts to enter New Zealand by Immigration New Zealand.
"Appreciating how lucky we are in the world to be able to plan to get together again, the artists for next year's three-show tour have graciously agreed to do what it takes for fans to get out there and again enjoy the musical talents and experience that comes from a live outdoor festival.
Greenstone Entertainment CEO Amanda Calvert says they are excited about the opportunity to deliver what will be the best outdoor live music festival event in the summer of 2021.
"Staying true to everything we know and love about the Summer Concert Tour, we'll be bringing some of the best of classic rock to our stunning New Zealand summer holiday locations of Taupo and Whitianga in January 2021. It's also our way of supporting our home towns and local communities.
"We're very appreciative of everything they give to the event and are proud that the Summer Concert Tour generates millions of dollars of economic benefit to the regions each year."
Gin Wigmore is well known for her raspy and unique voice and will have her kiwi fans on their feet to some of her unmistakable tunes such as Black Sheep, Oh My, Hey Ho and I Do.
These are just a few of the songs from albums like Holy Smoke, Blood To Bone and Gravel & Wine, all of which have peaked at No 1 on the NZ Album charts and helped place Holy Smoke in the Top 50 Best Of All Time Albums in New Zealand.
The Angels lay claim to being one of Australia's longest lasting bands, dating as far back as 1976 when they first released Am I Ever Gonna See You Face Again.
Their relationship with the audience is everything to them, and their standard of live music is sure to have every show rocking when they perform the likes of Take A Long Line, We Gotta Get Out Of This Place and No Secrets.
Dragon are the epitome of New Zealand rock as we know it. The tens of thousands of fans who come to one of the shows will get to sing their lungs out to the songs we all know and love like April Sun In Cuba, Are You Old Enough and Young Years to name but a few.
Psuedo Echo are one of Australia's leading recording and touring acts and will be sure to please with their stylized look and electro sound including hit singles Funky Town, which reached No. 1 on the NZ Singles Charts in 1987, as well as Beat For You and Don't Go.
Mi-Sex have been loved by kiwis since the late 70's with their new wave, pub band style. Known for their dynamic live shows, hits such as Computer Games, People, Blue Day and But You Don't Care are sure to make for a memorable day.
The Summer Concert Tour will also travel to Queenstown.
Taupo – Taupo Amphitheatre - Saturday, January 30, 2021
Whitianga – Whitianga Waterways Arena - Sunday, January 30, 2021
Queenstown – Gibbston Valley Winery - Saturday, January 23, 2021
For more information, visit www.greenstoneentertainment.co.nz
More on SunLive...