Lunching with Wendyl Nissen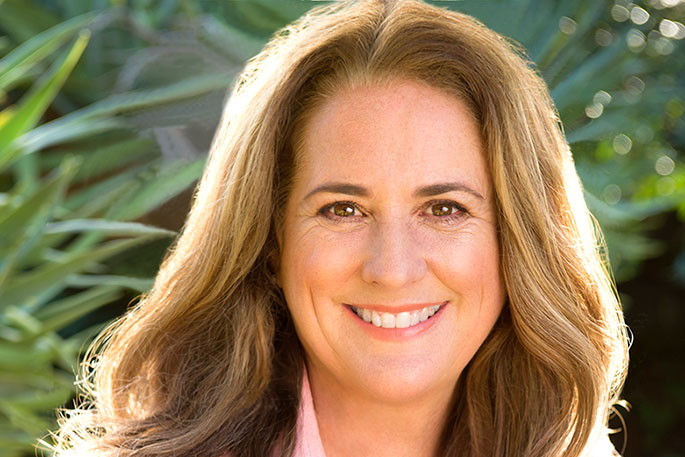 Wendyl Nissen has been announced as the guest speaker for the BOP Garden & Art Festival long lunch next month.
Now Hokianga-based, Wendyl is the author of A Natural Year, which chronicles her story of living the simple life in the country – gardening, foraging, fishing… and finding freedom in ageing.
The long lunch will be held on Sunday, November 22, from noon until 3pm at the Doncaster Lounge (grandstand venue) at Tauranga racecourse.
The cost is $110 per ticket, or $95 each for a table of 10.
Those lunching will hear how Wendyl celebrates leading a "less complicated" life. She forged her career as a journalist, broadcaster and magazine editor, and is the author of nine books - mostly about living a chemical-free, old-fashioned life.
Rudd Kleinpaste, also known as "the Bugman", will also be at the Long Lunch to entertain and meet guests.
BOP Garden & Art Festival director Marc Anderson says both Wendyl and Ruud can be considered major drawcards and ticket sales are already indicating an awareness of this.
He says they will be two of many stars presenting at the November 19-22 festival, sponsored by Bayleys.
Offerings will be diverse, Marc says, with the opportunity to meet, for example, expert rose breeder Rob Somerfield, Kim Westerskov who demonstrates the power of photography, Marion Nicholas who manages Eastwoodhill Arboretum, and Rob Pinkney of Kowhai Forge. Rob is one of New Zealand's few time-served blacksmiths and he will be demonstrating the traditional techniques of forging.
Marc believes it is the garden and art festival's responsibility to spread environmental friendliness and provide educational opportunities around sustainability.
Presenters at the festival will include sustainability consultant Leo Murray, parks and recreation specialist Geoff Canham, Envirohub representatives, Sally Lyttle of The Garden Project, Garden to Table co-founder Catherine Bell, and Jizzy Green. Jizzy grows about 75 per cent of what she eats, on a small and intensively edible-landscaped urban garden in Katikati.
In addition, Grow on Katikati – a food security project - will be held on Friday, November 20, and will also feature Ruud Kleinpaste.
Those wanting to know who will be presenting where and when – and keen to glean other festival information – can find all this at www.gardenandartfestival.co.nz
Bloom in the Bay – the festival hub – will be at Tauranga Racecourse this year, where plenty of free parking is available.
Concept gardens have been established there by talented local landscape designers, and the hub will be further beautified during the festival, when a flora and fauna mural will unfold, thanks to Faye Suzannah Chadburn's artistic talents.
The festival hub will also be brought to life with floral displays (indoor and outdoor installations), workshops, live entertainment, inspirational speakers, food stalls, and a Mills Reef wine bar.
Musicians will include Kokomo, Caitriona Fallon, The Afrolites and youth bands too.
The hub will also be home to the festival gallery, which will showcase a piece of art by all artists involved in the festival's garden and art trail.
Marc encourages those intending to be out on the garden and art trails to include a Bloom in the Bay stop in their itinerary.
The event will be open to the general public with $5 ticket sales at the gate during the festival days. Entry is free for children aged 14 and under and for festival pass holders.
"As well as everything that's on offer at Bloom in the Bay, it's a great place to mingle and swap your must-see gardens and artists," he says.
The festival trail will include 68 of the district's best gardens and the work of about 100 artists – with that number comprising individual artists as well as groups. Marc confirms festival favourites will be joined by about 25 per cent of gardens new to the festival.
This year's festival will include more new offerings. There will be designated e-bike routes for those keen to cycle some sections of the trail.
Simply meet at the festival hub, look for the Bike Trail and Day Trippers Sign on any of the festival days.
Bring your own bike or hire a Day Trippers e-bike and enjoy the shuttle service on offer.
A shared or private bus shuttle service is another way of getting around the trail, should you prefer not to self-drive.
See the festival website www.gardenandartfestival.co.nz for further information.
Festival tickets can be purchased at Palmers Bethlehem (the festival's garden and art trail sponsor) or by visiting www.eventfinda.co.nz, or www.gardenandartfestival.co.nz.
They are also available at The Arts Junction – Katikati, Decor Gardenworld, Pacifica Home and Garden Store and Te Puke Florists.
A one-day ticket costs $35 plus booking fee; a multi-day pass is $65 plus booking fee.
More on SunLive...