Reimagine wellbeing together at Fluro Fest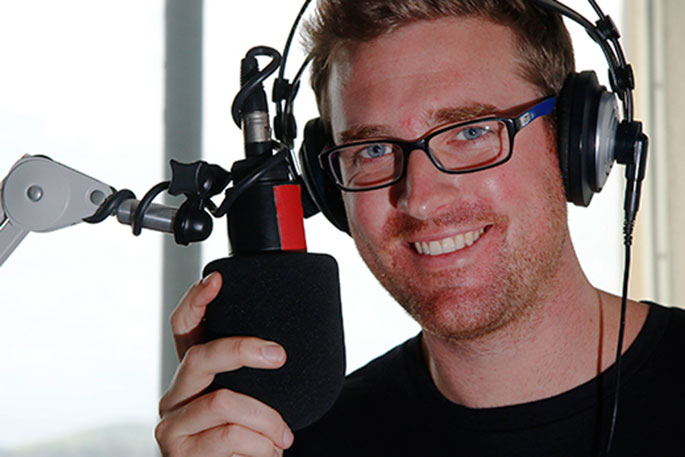 Tauranga radio host Will Johnston is looking forward to MCing the upcoming Fluro Fest, not only because it's exciting to have some community events taking place while the country is in Alert Level 1, but also because mental health is something he personally understands.
"I was diagnosed with tinnitus [ringing in the ears] about 11 years ago and found myself in dark places.
"I really struggled with depression so it is great to be part of a community event that is shining a light on mental illness and being part of something that may encourage people to have chats about how they are feeling."
The Hits Bay of Plenty 95FM day show host says he's thrilled to be involved in a day promoting mental health and wellbeing that the whole family can attend together.
"In the past there has been a bit of stigma about not having kids involved because it may be a little bit too much for them. For me it seems like there has been a change and people are now aware of the importance of mental health and will talk about it more openly.
"It's a festival that is a bunch of fun for everyone, and anyone can come – you don't need to have had a mental health issue. If you want to talk about mental health you can, and if not you don't have to!"
The Fluro Fest is being held at Memorial Park, Tauranga, in the field next to the Rowing Club, from 1-4pm on Sunday, October 18.
It is an afternoon to reimagine wellbeing together and to celebrate our mental health. On offer are family-friendly activities including laughing yoga, urban dance, Circus in a Flash circus workshop, Happy Bus and the Crazy Choir and giant games.
Bay of Plenty District Health Board Portfolio Manager for Mental Health and Addiction Services Caleb Putt says the Fluro Fest is an opportunity to move away from the idea of mental illness being something that isolates people and instead holding a fun family event that allows our community to connect.
"The purpose of the event is to engage the community around the five ways of wellbeing as part of mental health awareness and how in connecting as a community as part of this fun event, and ongoing in other ways too, we all support each other's wellbeing."
The annual event organised by the BOPDHB, the Tauranga City Council and the Tauranga Youth Development Team is usually held at the beginning of Mental Health Awareness Week. This year it was postponed due to the Bay of Plenty being in Alert Level 2.
More on SunLive...