Gathering together to pray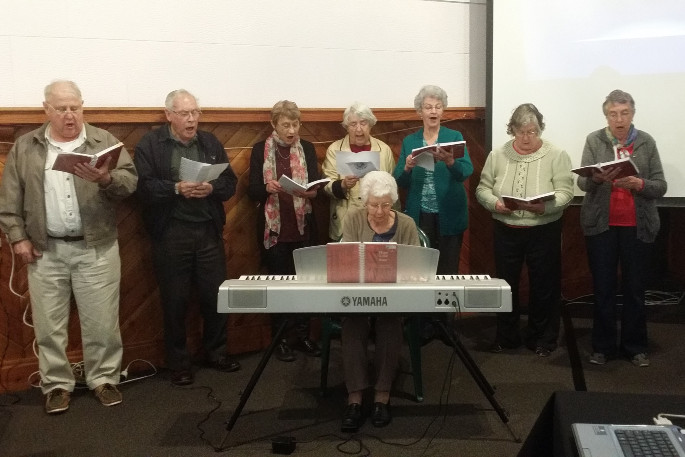 The prayer for world peace will get through one way or another as faiths of all kinds combine their spiritual energy next week.
The Tauranga Moana Interfaith Council hosts an annual prayer event that has gradually been growing in popularity.
The council's philosophy is that 'co-operative interaction among people of all religious traditions and spiritual beliefs is the best way forward for New Zealand's diverse cultures'.
Council secretary Shona Woodhead says the event is about supporting each other and is a way to gather. World peace is a 'natural theme' that everyone can embrace.
"It's just a way for people to get together and to respect the message that comes no matter what your faith base is, whether you are Christian or Baha'i or Hindu. It is a way to cross all those barriers really."
While Prayers for World Peace is a week-long occasion, the interfaith council's event happens from 6.30pm on Tuesday, October 13, at the Historic Village Hall on 17th Ave.
Over the past five years people have offered music, song, stories, scriptural quotations, poetry, and periods of silence. Anyone who attends is welcome to contribute.
Once the praying and sharing is done, there is a shared meal and people are asked to bring a small plate of food along.
"It's a real whānau feeling. It's really supportive and we always have a shared supper afterwards because that connecting stuff afterwards is really important too.
"The actual prayer side of it might only last an hour, then we have half an hour or 45 minutes of getting to know each other."
Shona says the number of people attending the event is gradually growing and about 60 people attended last year.
The Tauranga Moana Interfaith Council has representatives from Anglican, Methodist, Roman Catholic, Religious Society of Friends/Quakers, Hare Krishna, Sikh, Church of Jesus Christ of Latter-day Saints, Baha'i, Muslim and Hindu faith groups within the Tauranga Moana.
Chairperson John Hebenton is also the minister at St George's Anglican Church in Gate Pa and also connects with most other Christian faiths via the Tauranga Ministers Network.
Haidee Kalirai from Tauranga City Council Welcoming Communities and Fungai Mhlanga from the Office of Ethnic Communities OEC are also members of the TMIFC.
More on SunLive...