Living the dream on the green machine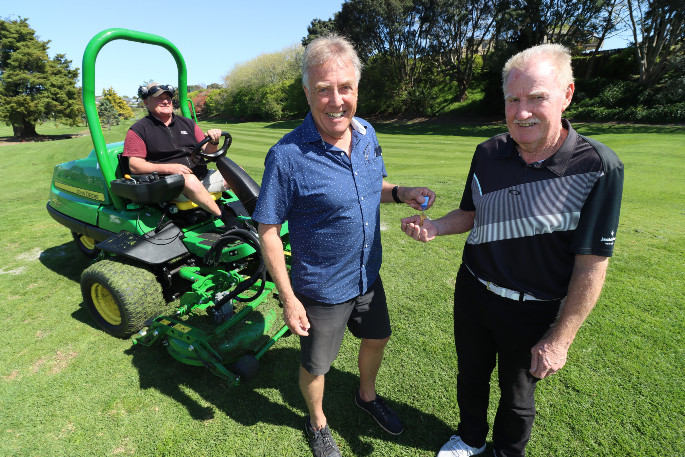 People may have to watch their heads as they wander through the public land that makes up Otumoetai Golf Club.
Underfoot – that's another matter.
The club has just purchased a mower worth almost $60,000 and the result is a smooth green carpet.
Club manager Kevin Steward says their old mower was up to 30 years old and wasn't quite doing the job.
He says the importance of the reserve that the course occupies, to the general public, was highlighted over the COVID-19 period, especially during lockdown when people were often seen wandering through and walking their dogs.
"During lockdown it just became obvious to us how popular it was," Kevin says.
So with $26,000 from TECT, another $20,000 from the Lions Foundation and the balance from club members, a shiny, green John Deere 7400a TerrainCut was delivered.
Groundsman David Kirkwood was all smiles this week as he demonstrated the new toy, although he admits the technology has advanced a bit during the past 30 years.
The bottom line is a cleaner cut and blades that follow the contour of the land.
More on SunLive...