$60k for life-saving surgery raised in 8 hours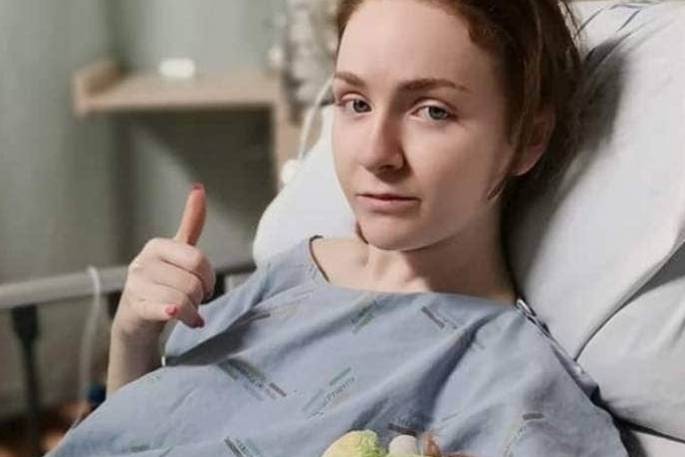 UPDATE: An outpouring of generosity from readers has left a 21-year-old nursing student "lost for words" as she realises her life-saving surgery will now occur.
On October 9, Ashleigh Fenn shared her harrowing story about how a dental problem she encountered at 16 left her unable to eat, drink, dress and suffering seizures unless she could raise another $60,000 to have a bilateral jaw joint replacement surgery.
Fenn woke up on October 10, about eight hours after reading her story on Stuff, to discover her Givealittle page gone from a few hundred dollars to $65,000.
"I can't believe it, as it all feels so surreal," she says. "It's going to change my life. I'm so thankful to everyone who made donations."
Fenn says her mother, Andrea Alexander, was watching her Givealittle page overnight with her total increasing each time she refreshed the page.
Alexander is overwhelmed with the generosity.
"The stress it has been on my husband and I who've had to literally watch our daughter die in front of us," she says.
"There is now light at the end of this tunnel."
Fenn has been training to be a nurse but had to stop in her fifth year when her condition worsened and surgeries no longer gave relief. She has one more placement to complete.
"She's the type of nurse you would want looking after you if you were in her shoes," Alexander says.
"She's so compassionate, caring and the first person there when someone scrapes a knee."
Fenn says she has been in contact with her surgeon first thing on Monday morning and has started the process of having her replacement joints built.
"It takes three months to make the replacement joints, and they are built in America," she says.
Everything going well, she will be able to have her surgery sometime in the new year.
Her page has now received $82,000 with Fenn saying the money will cover her costs and care post-surgery.
"We want to donate the remainder," she says.
"I cannot put into words how thankful I am for this gift."
EARLIER:
Life-saving dental surgery for a 21-year-old nursing student is $60,000 out of reach, leaving her unable to eat, drink, dress and suffering regular seizures.
Five years ago, Katikati's Ashleigh Fenn woke up to discover her jaw had locked closed and, over the course of her illness, now results in her only being able to open her mouth 7mm.
Constant surgeries have been attempted, in between her busy nursing schedule, but nothing brings more than temporary relief.
She is now fed solely by tubes in a race to fundraise the $60,000 needed for a vital bilateral jaw joint replacement surgery as her conditions worsen.
"It has become a matter of life and death," says Fenn.
"I can't take anything orally into my body. It became too sore to chew or swallow and because of that, my weight keeps dropping which is causing other health problems."
One of those medical problems is regular epileptic seizures.
The seizures are extremely dangerous for Fenn as she is unable to open her mouth.
"If I was to vomit I could aspirate."
In September, during a visit with a specialist in Wellington, a seizure caused her to stop breathing with her family worried she would never recover.
Her last X-ray showed degeneration in her jawbones, adding even more discomfort and restriction. "I'm not getting any better.
"The joints have started to flatten and change shape."
Efforts to raise public funding for the surgery have failed. There is no funding available for her type of surgery in the Bay of Plenty region.
She has been referred to Wellington where limited public funding is available, but only enough to cover two people a year.
It costs $30,000 for one side of a jaw to be replaced. Fenn requires both.
Fenn cannot wait any longer. She is now asking people who can to help fund her much-needed operation. So far she has raised $7000 over her two Givealittle pages.
Her replacement joints will cost about half the total surgery cost and take three months to construct. Fenn hopes she can raise enough money to start this process.
Despite her medical challenges, Fenn remains focused and hopeful her medical career will continue.
She completed five years of her medical training before her symptoms became so bad she could no longer continue.
"I always wanted to make a difference in this world and having my own medical problems could help me empathise with others."
Fenn says she understands money is tight, but she asks those that are able to donate what they can so she can be live pain-free and give back to others in her nursing career.
"It would mean the world to me," she says. "I don't remember what it's like to enjoy every day that passes and to be pain-free.
More on SunLive...