Tauranga hip-hop artist wins competition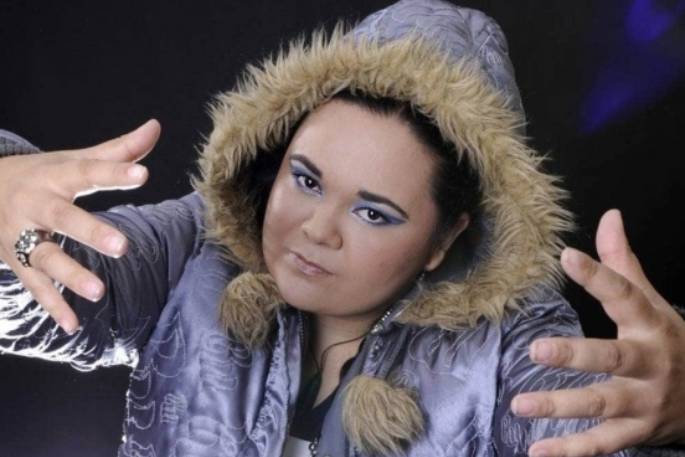 Community has long been part of hip hop artist Phreaze's mahi and now, thanks to being named the Bay of Plenty winner in the Stuff and 2degrees Business Shop Local competition, she'll be able to take it to a whole new level.
Tauranga-based Phreaze – aka youth worker Jay Chase – MC/rapper/producer and performer, runs Phreaze Factory, at the city's Historic Village, offering fellow independent artists and performers the sorts of services she learned she needed in her career.
These include helping artists promote themselves and their talents through custom merchandise printing, photography and event management services all while running her own clothing label PFC.
But 14 years as a youth worker, including a decade in Australia, has taught her that there's a clear connection between the arts and community.
As the recipient of a $20,000 advertising package, she'll be able to spread the word far and wide about the new venture called The Purple Lab.
Phreaze has transformed a warehouse into a unique space open to anyone in the community curious about exploring their creativity.
The Purple Lab features digital media stations for music workshops, audio recording, Photoshop workshops and tee-shirt making while the extra space will allow custom printing to be expanded into signs, canvas prints and car wrapping.
The photography arm of Phreaze Factory will finally have a home which isn't the garage at home, too.
"Winning has been like a dream because it's exactly what I needed," says Phreaze.
"When I got the telephone call, the guy calling me didn't even finish before I started screaming like someone who had just won Lotto!
"It's come at the right time and is the perfect opportunity to let the community know about The Purple Lab and the services that will be available because there's nothing like it so we need a heap of marketing out there. I was going to try to do some of it myself, like designing a new website, but now I have more time to concentrate on getting the kinds of workshops we want to run set up."
The Purple Lab workshops are designed for people with little or no experience, and everything is taught from scratch and at entry level. Phreaze describes them as a fun, hands-on way to explore creative talents.
"The Purple Lab is open to all ages but as a youth worker, I am particularly excited to be able to use this platform to motivate youth into education and help them to follow their passions," says Phreaze.
"People can't live without some sort of art in their life. It's important for mental health and wellbeing; it's all about expression and how you tell people who you are."
Stuff joined 2degrees Business to offer five $20,000 advertising packages to support local businesses in Auckland, Waikato and Bay of Plenty. Businesses were invited to enter, and a judging panel decided on four of the winning businesses while the fifth was decided by a People's Choice vote.
2degrees chief business officer Andrew Fairgray, Stuff chief customer officer Pip Cameron and Andy Hamilton, a small business advisor who spent 18 years as CEO of the business incubator The Icehouse, recognised that Phreaze has an inspirational story and has applied her skills and experience in the wider community in Tauranga, with the goal of helping others in need and engaging our rangatahi.
"The mission of Phreaze Factory is to help other independent artists through the store, something she will take even further with The Purple Lab which is focused on motivating youth into education. As a new element of the business is being launched, it's clear how the prize package would benefit Phreaze Factory, making them a deserving winner of the Shop Local prize."
-Dionne Christian/Stuff
More on SunLive...