What's on – soap making, rugby, expos and markets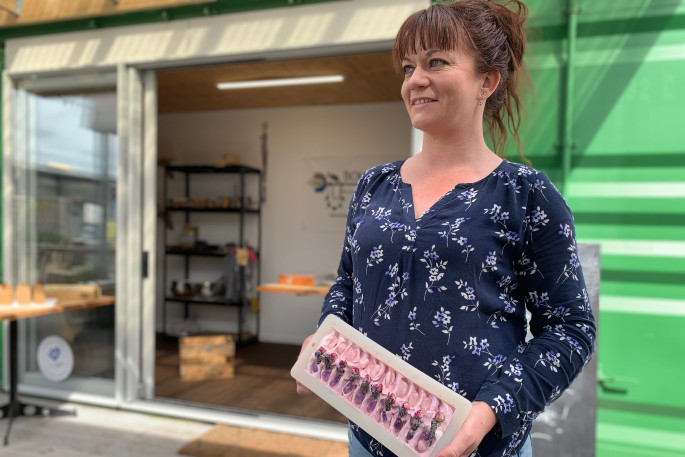 Good morning and welcome to Sunday. Ko te ra tenei i hanga e te Ariki. Ka koa tatou, ka koa hoki ki reira.
It's a mostly cloudy day ahead with a possible shower, and northeasterlies.
A two-clothing-layer day, there is an expected high of 17 degrees around 2pm, and an overnight low of 13 degrees. Low tide is at 8.17am and high tide is at 2.44pm. Sunset is at 7.29pm.
What's on today?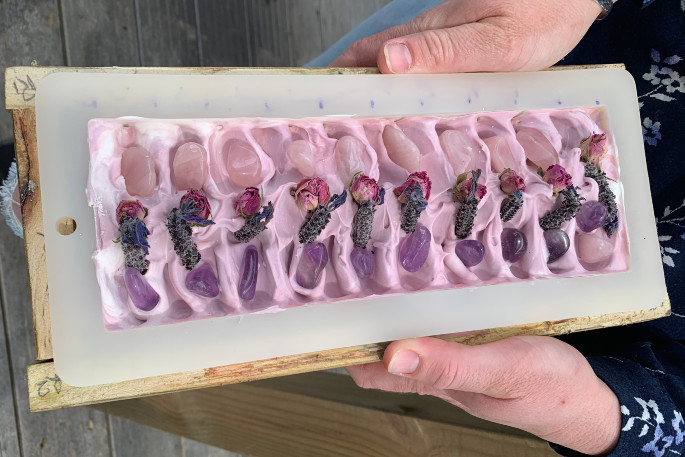 Learn how to make soap at a workshop at Re:Maker at Our Place in Willow St. A Body Butter & Roller Ball workshop is being held at the Boho Body and Soul container from 11am - 1.30pm today.
Workshops, food and entertainment is creating a buzzy social environment at Our Place in Willow St. Come along and check out the community of remakers who are turning otherwise unwanted items from wood, paint and materials into something usuable.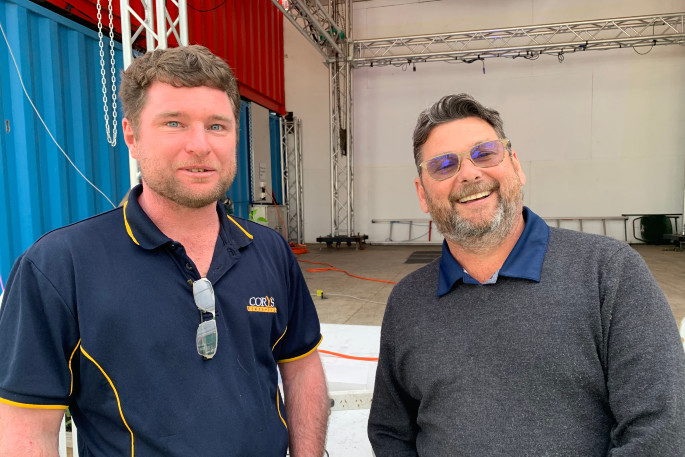 James Dromgool and JD Electrical and Glenn Meikle from High Tide Bar getting everything set up at Our Place for the live All Blacks v Australia match at 4pm today
High Tide is hosting live coverage of the All Blacks versus Australia rugby game today at Our Place, with kick off at 4pm.
The Papamoa Lions are running their market this morning at the Gordon Spratt Reserve. Come on down for fresh produce, crafts and bargains. More information here
Also in Papamoa, the Greyhounds as Pets – GAP - group are hosting a walk, starting at 11am in the carpark at The Island. The walk will take in the waterways towards Papamoa East, returning to the The Island for some social time. GAP walks are open to all adopted greyhounds. More information here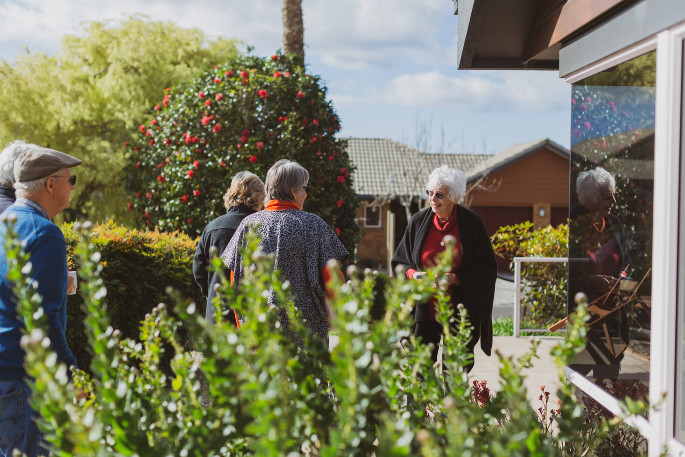 Omokoroa Country Estate have a garden ramble today
Come for a spring garden ramble in Omokoroa at the Omokoroa Country Estate which is hosting their second annual garden ramble. There will be tours of the extensive gardens, art and craft from residents, as well as food and entertainment. For more information click here
The Tauranga Wellbeing and Vegan Market is being held today at the Otumoetai Sports and Recreation Club at Fergusson Park from 10am – 4pm. Come and see a fusion of healthy lifestyles, vegan living, nutrition, mind-body medicine, natural therapies, and wellbeing. There are lots of stalls to explore, both indoors and outdoors, as well as great vibes and people. Entry is free.
Head along to the Tauranga Women's Lifestyle Expo at Trustpower Baypark from 10am – 4pm to see more than 160 companies featuring everything from gourmet food and beverages, jewellery, fashion, artisan goods, makeup, fitness, business, travel, art, beauty products, homeware and more. Entry is $10 and under 12s are free.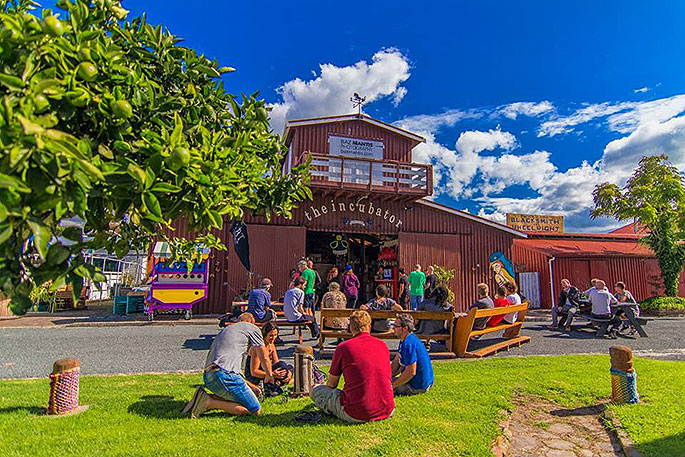 The ImpacTauranga Rangatahi exhibition can be viewed at The Incubator Creative Hub in Tauranga's Historic Village, 17th Ave. Click here for more information.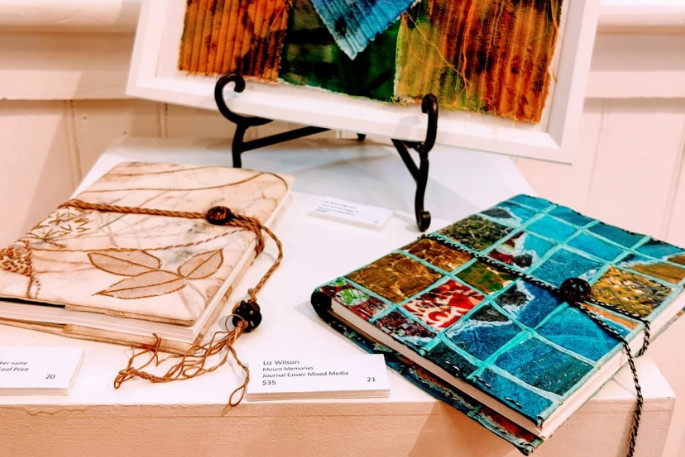 An exhibit from the 'Diverse Marks' exhibition
Also at the Incubator Creative Hub is the exhibition 'Diverse Marks' by local creative stitch artists, Liz Wilson, Pauline Shilton, Jo Ann Ingram and Linda Inglis and ceramic artist Anya Fischer. Gallery is open from 10am – 3pm.
At The Incubator Creative Hub at Tauranga Historic Village, there are many exhibitions, workshops and events happening daily. For more information click here. Exhibition hours are 10am – 2.30pm.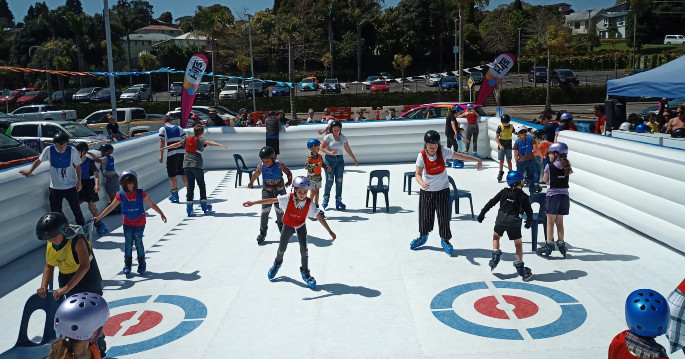 Ice skating at Fraser Cove
Get your skates on and head to the Fraser Cove Shopping Centre for some ice skating. For more information click here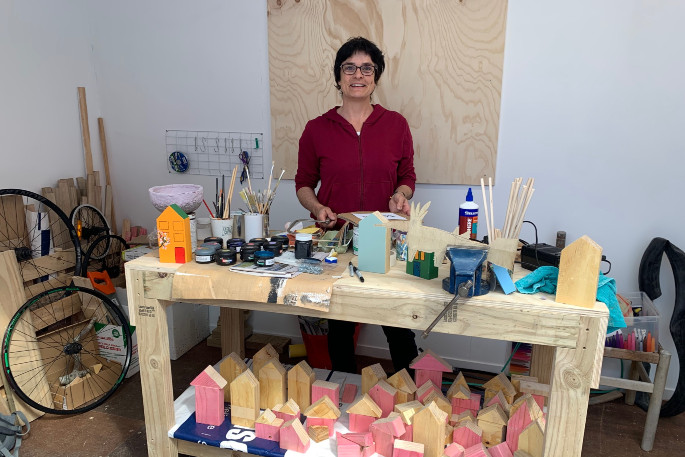 Come and enjoy the workshops at Re:Maker, with the community of makers, located at Our Place in Willow St.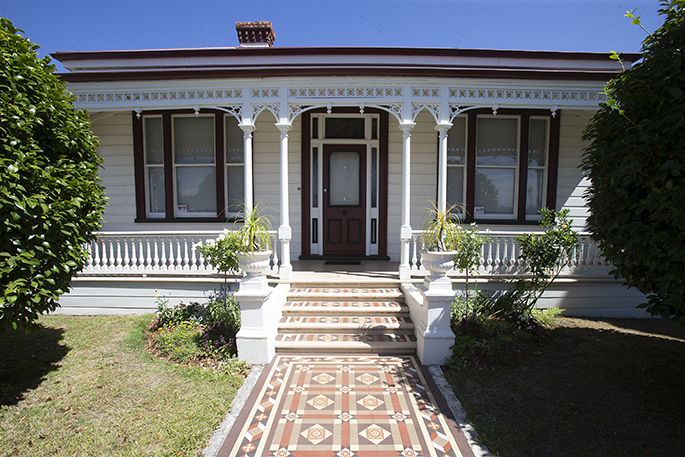 Brain Watkins House
The Brain Watkins house is open today. This historic house museum is located on 233 Cameron Rd and open from 2-4pm. $5 adult, children free.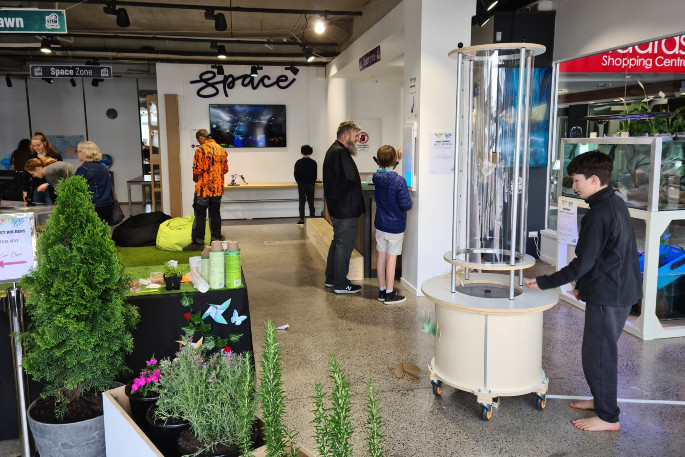 STEM Discovery HQ
A perfect school holiday activity as well as of high interest to all - the STEM 'Discovery' HQ is open today from 10am – 3pm at the Goddards Centre, 27 Devonport Rd, Tauranga and is dedicated to science, technology, engineering and mathematics. STEM HQ brings educational entertainment with a play and learn environment that makes way for sparking curiosity and exploration. Featuring six separate exhibit zones and a 'feature zone' that changes weekly, there are activities you'll want to keep coming back for. Exhibit spaces include a Space Zone, Sponsors Exhibitor Zone, Light Zone, Engineering Nook, Earth Science Zone, and Mini Maker's Station. STEM HQ will also have an 'indoor lawn' that hosts rotating activities and featured workshops. STEM 'Discovery' HQ runs until December 31. Click here for more information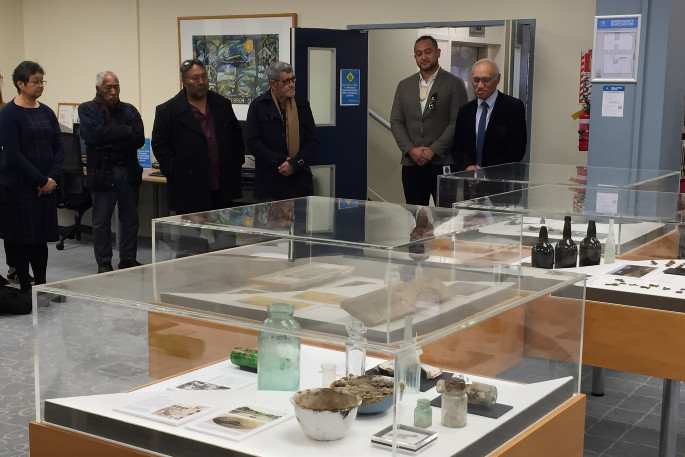 Wharf St archeology finds on display at Tauranga Library
Visit Tauranga City Library from 9.30am – 4pm to see archaeological finds from 107 Wharf St that illustrate fascinating phases of the Tauranga's history from Maori to British Imperial troops to colonial settlement. Click here for more information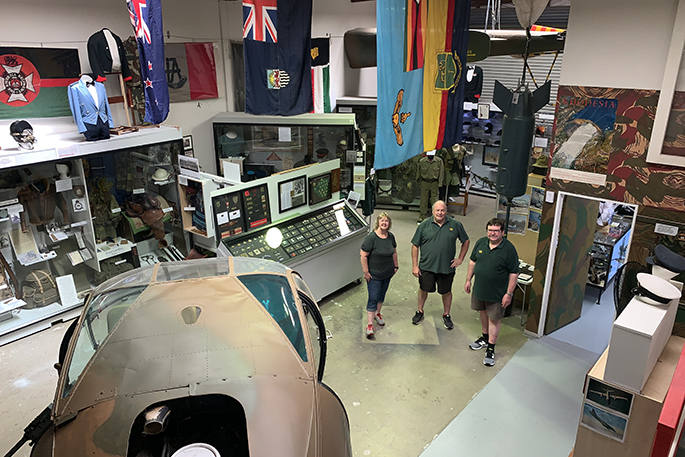 Diana Bomford, Tony Fraser and Hugh Bomford at the Lion and Tusk Museum at Mount Maunganui
Have you been to the Lion and Tusk Museum yet? It's open today from 10am - 3pm at Unit 4, 14 Portside Dr, Mount Maunganui. Come and see a massive display of Rhodesian military history records and exhibits of uniforms, medals and equipment. Opening hours are 10am – 3pm Thursday to Sunday. For more information click here
What else is on today?
Archery At Graham Park
Interested in Archery as a sport? Check out our website & Facebook for courses, range times & how to join our club.
---
Bible Seminar
2:15pm Greerton Senior Citizen's Hall, Maitland St, Greerton. Title: The Journeys of Jesus (note changed start time). Interactive, Q&A. All welcome. Mary 573 5537
---
Croquet
At Tauranga Domain, Cameron Rd, Sun, Tues, Fri, 12:45 for 1pm start. Beginners welcome. Ph Peter 571 0633
---
Enjoy Travel
Safe travel & home-hosting NZ & worldwide. Melbourne, Noumea 2021. Meetings twice-monthly. friendshipforce.org.nz or Barbara 027 315 1136, Jonathan 572 2091
---
Golf Croquet
At Mt Maunganui, 45 Kawaka St. beside Blake Park. Tue, Thur, Sun. 9:15am for 9:30 start. Visitors, new players welcome. Ph Nev 07 575 5121
---
Mah Jong Te Puke
12:45-4pm, Lyceum Rooms, 8 Palmer Ct. All players welcome. Beginners session available. Ph 027 430 6383
---
Maketu Market
3rd & 5th Sundays at Maketu Village Green. Set up from 7am. $10 per stall. Ph Carolyn 027 251 0388 or Maureen 021 267 1685
---
Motorhome & Caravan Show
9am-4pm at Mystery Creek Events Centre, Hamilton. Go to www.nzmotohomeshow.co.nz for ticket info.
---
Quakers
Invite you to meet, to explore your spiritual journey. Silent worship, refreshments & conversation. 10am NW cnr Cameron Rd & Elizabeth St. All welcome. Ph 543 3101 www.quakers.nz
---
Radio Controlled Model Yachts
Sun & Thurs 1:30-4pm. Pond behind 22 Montego Dr, Papamoa, sailing Electron radio controlled yachts for fun. Adult beginners welcome. Graham 572 5419
---
Tauranga Country Music Club
1pm, Senior Citizens Hall, Norris St, behind Pak n Save. Members a plate please. Ph Merv 571 6715
---
Tauranga Wellbeing Vegan Market
A weekend fusion of healthy lifestyles, vegan living, mind-body medicine, natural therapies, healthy products. Sat/Sun, 10am-4pm, free entry. Great food, great people, great vibes! Otumoetai Sports & Rec Club, Fergusson Park, 90 Tilby Dr, Matua. 10am-4pm. Free entry.
---
Tennis @ Gate Pa
1pm-4pm, for all ages & skills. Come & have a go. Just turn up for tennis fun, giveaways & food.
---
More on SunLive...