Great K Valley Cycle Adventure is 'spoke'tacular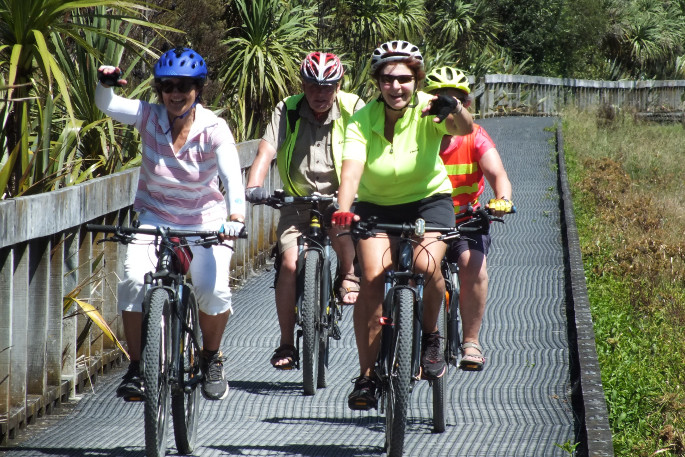 Can you read a map, solve a puzzle, look for clues and ride a bike?
It's time to get the bikes and brains together to solve all the puzzles in this year's Great K Valley Cycle Adventure.
The action-packed scavenger hunt by cycle is becoming one of Tauranga's most anticipated adventures and will see hundreds of enthusiastic cyclists take over the Kopurereua Valley Reserve again next Sunday October 18.
Clues and points are hidden in K Valley, and teams are required to find them, follow their map, and solve an overall puzzle. There will be spot prizes, some unexpected surprises and the opportunity to win a bike from Koops Cycles. There will also be team prizes, plus a coffee vendor and sausage sizzle on site.
Kopurererua Valley - often called 'K Valley' - is the 300 hectare block of low lying rural land situated between residential neighbourhoods in Tauranga. Running from Judea in the north to Tauriko in the south, it's bordered by the neighbourhoods of Te Reti, Gate Pa, Greerton, Westridge and Cambridge Heights.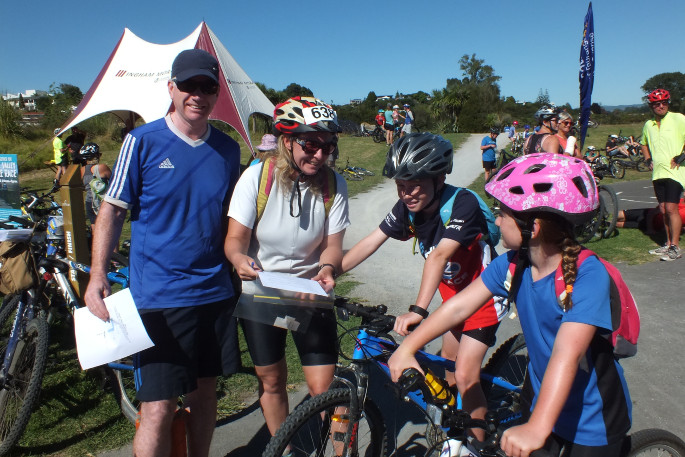 "We have the Great K Valley Cycle Adventure from 9.30am to 2.30pm next Sunday," says Tauranga Sunrise Rotary president Rhonda Wisbey, "so you'll all be home in time to watch the rugby.
"It's a team event where you can come to K Valley with your family or friends and your bikes. We want electric bikes and all those bikes that came out during lockdown to join in.
"Come into the valley and we'll give you a map with some clues on it. You've got to go and find the clues, solve the puzzle, and bring it back."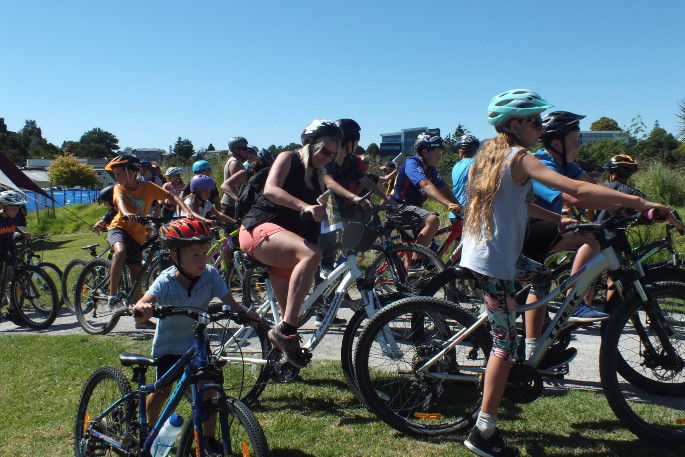 Kicking off at 9.30am from the bottom of 17th Ave, Tauranga, teams of cyclists set off putting pedal to the metal while solving puzzles, map reading and enjoying some team building and bonding along the way. To enjoy the adventure, cyclists need to be able to ride 10 or 25km at their own pace.
The fun day, organised by Tauranga Sunrise Rotary, raises funds to support youth charities across the Western Bay of Plenty, such as the Graeme Dingle Foundation and other youth organisations that help local kids with values and life skills.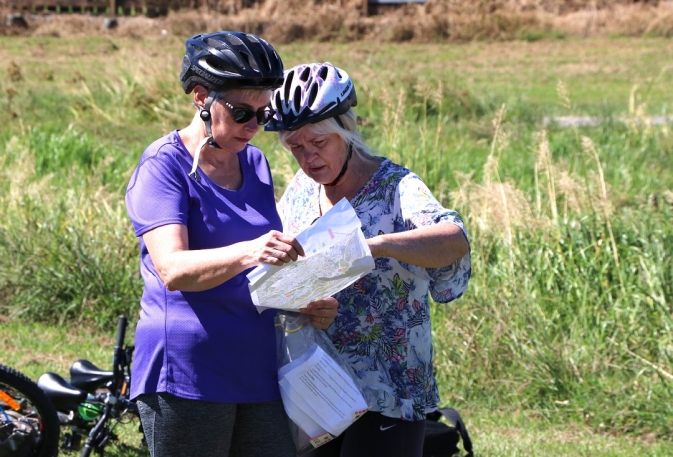 This year, by popular demand, the Great K Valley Cycle Adventure has two course options.
The short course is a family-friendly 10 km 'Short Course' which will suit all ages. Up to two and a half hours is the time allowed to complete this course which is sited between 17th Ave and the Gate Pa side of the golf course.
"You can choose which course is most suitable for you and your family," says Rhonda. "If you've got a family with small children, you can stay close on the short course which is confined to the area of K Valley near 17th Ave."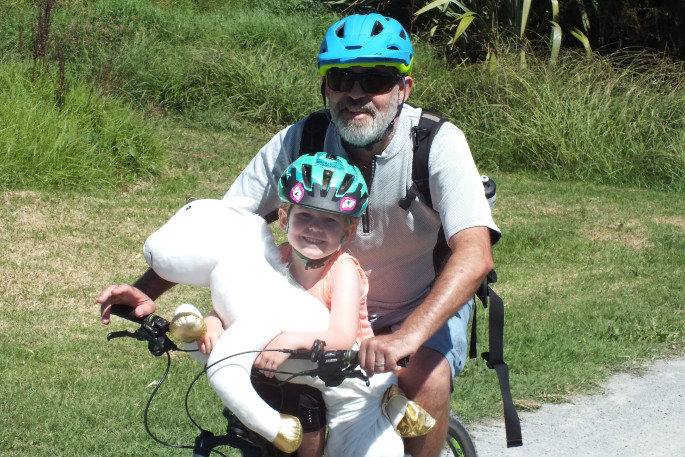 The longer exciting 25km 'Adventure Course' is suited to secondary students, adults and super-fit family groups and the time allowed is three hours.
"If you're really fit and want a bit of a challenge, you'll go from one end of the valley to the other. You go all the way down to the Lakes, and under the motorway up to the overpass bridge that crosses over to the Lakes. Then they'll find a clue," says Rhonda.
"They won't be on any roads. Their course goes to a lot of places in K Valley – Birch Avenue, up to Westridge, crossing over the bridge that crosses the express way to the BMX track, up behind the golf course to Marshall Ave. People don't realise the valley goes to all these places.
"The objective is to encourage people to explore the valley. You'll go to places in the valley that you didn't know existed."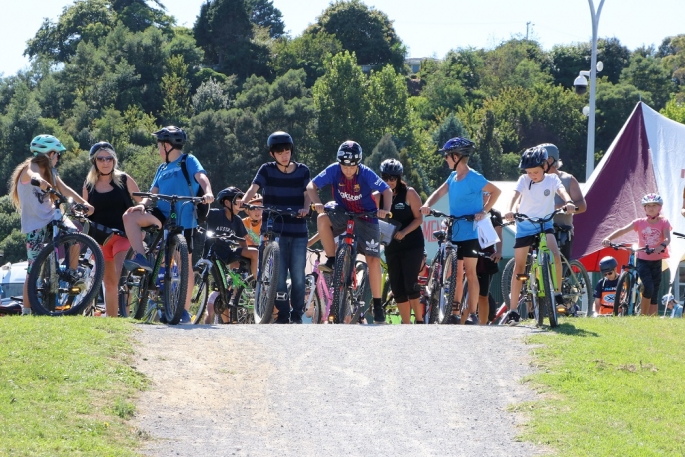 The opportunity to participate in a cycling adventure in Kopurererua Valley is also an opportunity to learn something about the history of the valley. It was once inhabited by the people of Ngai Tamarawaho, and remains of pa and other archaeological sites are located throughout the valley.
In terms of New Zealand history, the valley is important.
During the mid-1800s, it was the staging point and retreat path for two significant battles between Maori and British Colonial forces – the Battle of Gate Pa and the Battle of Te Ranga.
About 16 years ago, in 2004, the Rotary clubs of Tauranga set up the Rotary Centennial Trust - Kopurererua Valley Project, which has a commitment to planting the whole of the valley. Nearly one million plants have been funded and planted through regular planting days.
The Kopurererua Valley Rotary Centennial Trust has worked alongside Tauranga City Council to help restore the Kopurererua Valley Reserve and the project is believed to be one of the largest urban wetland restoration projects in Australasia.
Highlights include 20 hectares of weed infested land cleared and 15 hectares replanted with more than 200,000 native trees and plants; 15km of boardwalks and walkways developed; partial stream realignment and creation of several new lakes; over 50 community planting days; over $1 million worth of investment through the Rotary Centennial Trust and in-kind support from City Partners; and a significant increase in birdlife and biodiversity in the valley in recent years.
Since the project began, the valley has been gradually turned into a park for walking, cycling, and restoring vegetation.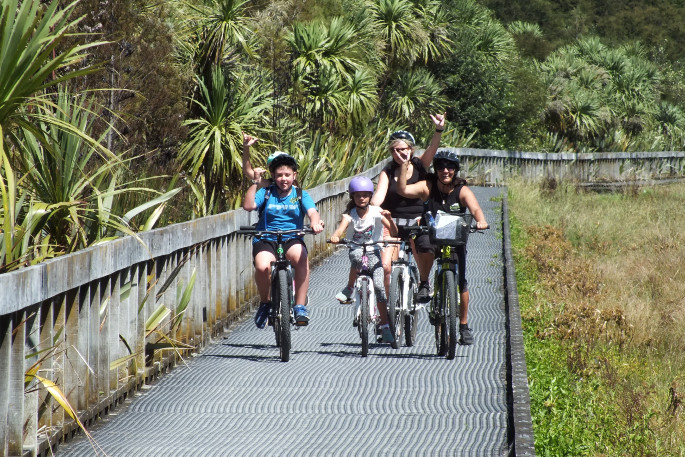 Winning the Great K Valley Cycle Adventure requires a little bit of luck, will power and mastery.
"It's like orienteering, on a bike," says Rhonda. "It's a lot of fun with a couple of challenges en route that will make you laugh. Some fun surprises. The best spot prizes are being sponsored by Koop Cycles, and they've given us a bicycle to give away and a few other prizes."
Registrations start from 9.30am, and the longer Adventure Course will have a staggered start between 10am and 12pm. Prize-giving is at 2.30pm so make sure to be back by then. All that is required is your cycle, a helmet, and a water bottle. As registrations are limited, it's best to book ahead to ensure your kids team entry, family team entry or adult team entry is registered before the day.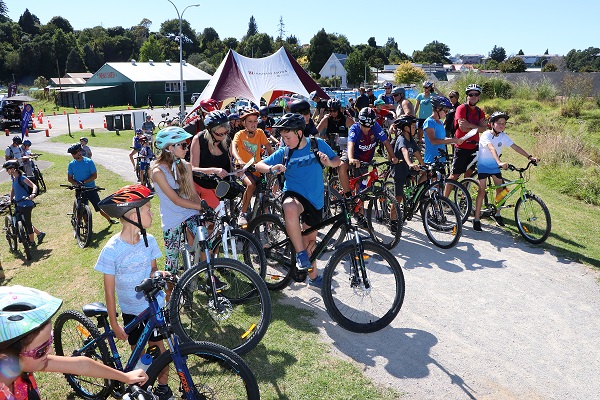 The Kids Team entry for the 10km Short Course is $25. This is for teams of children aged seven upwards with a maximum of four children per team.
The Family Team entry for the 10km Short Course is $40. Family groups must have at least one adult and may include children of any age.
The Adventure Team entry for the 25km Adventure Course is $40. This course is suitable for teams of adults, secondary students and fast fit families wishing to compete in the 25km adventure course, with a maximum of four riders per team.
This is the third year that the Great K Valley Cycle Adventure will be held. Last year about 200 cyclists participated and the club is expecting far more entries this year.
"It was scheduled for March, but of course Covid meant it was postponed," says Rhonda. "We are organising it to help raise funds for youth charities."
The Great K Valley Cycle Adventure is on Sunday October 18 from 9.30am – 2.30pm starting from the bottom of 17th Ave, Tauranga.
To register your team for this family-friendly scavenger hunt by bike go to www.eventspronto.co.nz/kvalleycycleadventure. Any queries email Rhonda Wisbey on events@rotarytaurangaam.club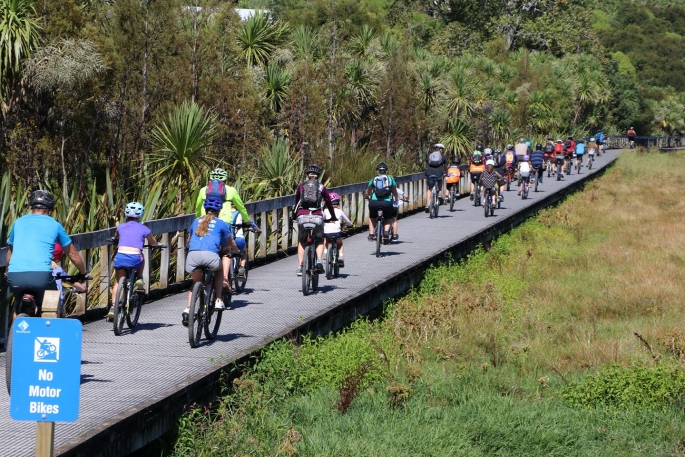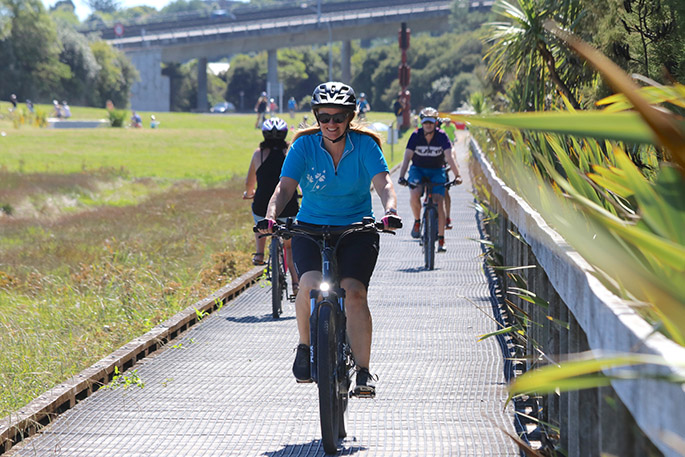 More on SunLive...