Saturday's national weather forecast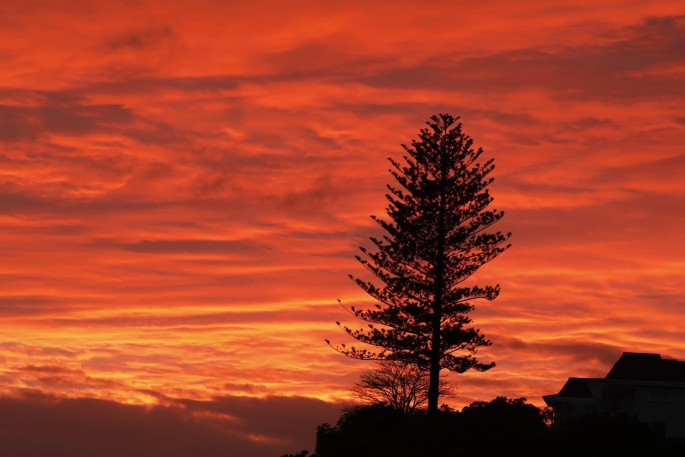 WeatherWatch analyst Aaron Wilkinson reports that a northeasterly airflow lies over New Zealand today moving around a high situated to the east in the Pacific Ocean.
For the Bay of Plenty and the Waikato, the day is expected to be mostly sunny, with cold earlier in the day inland and east to northeasterly winds.
For Northland and Auckland there will be a mix of sun and cloud. There may be a shower about Coromandel, Great Barrier Island and eastern Northland from time to time. Temperatures should reach highs of 15-18 degrees Celsius.
The rest of the country:

Western North Island (including Central North Island)
Mostly sunny after any morning cloud breaks away, some cloud at times in the afternoon mainly about inland hills / ranges. Light winds tend onshore in the afternoon.
Highs: 16-18

Eastern North Island
Sunny with east to northeasterly winds. Some morning cloud for Gisborne breaks away.
Highs: 15-17

Wellington
Sunny, northerly winds.
High: 16-17

Marlborough & Nelson
Sunny, light winds tend to the north or northeast in the afternoon.
Highs: 15-18

Canterbury
Sunny, light northerlies inland, east to northeasterly winds about the plains.
Highs: 16-18

West Coast
Cloud thickens up during the morning, the odd shower from afternoon (mainly about South Westland but the odd one may sneak further north at times). Sun breaks through at times especially in the afternoon Greymouth northwards. Rain moves into South Westland overnight with heavy falls. Northeasterly winds, gusty about the Fiordland coast.
Highs: 14-17

Southland & Otago
Sunny, a touch of high cloud from afternoon spreading from the west. Light northerlies inland, east to northeast winds for coastal areas perhaps a little breezy in the afternoon about coastal Otago.
Highs: 16-19


More on SunLive...