College builds circle of community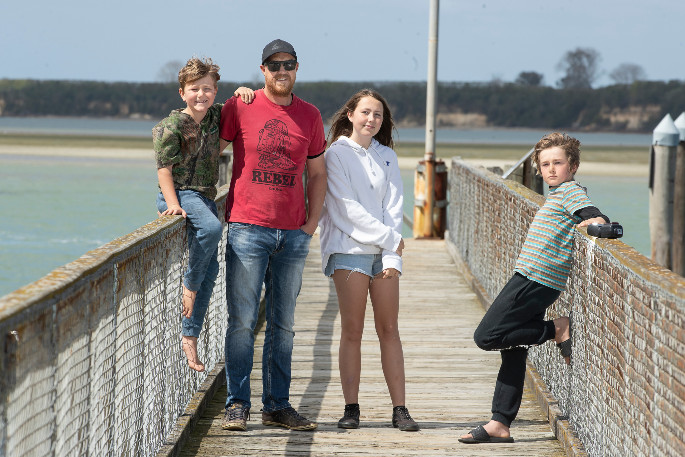 Do secondary students anywhere else in New Zealand spend more than three hours on a school bus each day?
While other students are still rubbing their eyes open and eating their breakfast, the students of Omokoroa and the surrounding area bounded by Snodgrass Rd in the west and Wainui South Rd to the east are already on the school bus. And the travel time keeps increasing due to the SH2 traffic chaos.
Local campaigners are dismayed the Government has not yet announced an open date for a future Omokoroa College and have decided to take action.
"For students living in Omokoroa, their nearest secondary school is Otumoetai College and, despite being only 17km away, they are spending close to three hours on the school bus each day," says Jo Linthwaite.
"With each passing year, this travel time is increasing as more people choose to settle in the Western Bay."
The campaigners have tried a range of tactics to get their college underway from petitioning the Government, writing letters, making submissions to the Government's Education and Workforce Select Committee, and holding multiple meetings with the Ministry of Education.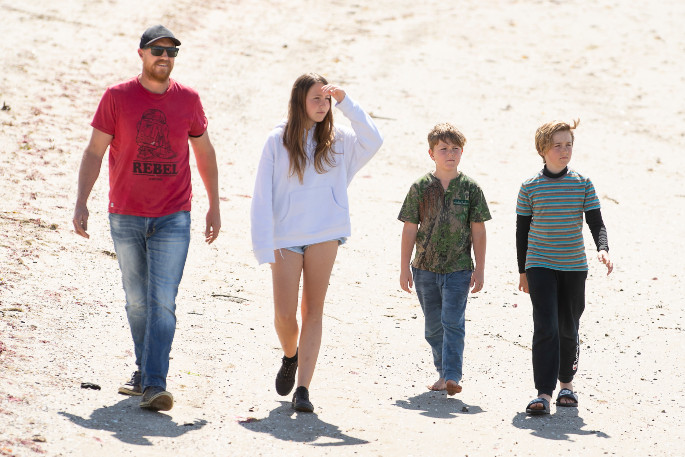 Andrew King with his children Isabella, 14, Lachlan, 7, and Hamish, 10. Photo: John Borren
Omokoroa father of three Andrew King says it's not just about the travel time.
"Colleges become the hearts of communities, and without that identity a college brings, youth lose their local pathway," says Andrew.
"Coming from Taupo, I have seen the huge benefit of what a truckload of infrastructure does for a community."
Andrew says that youth naturally end up playing sport for their local college and then go on to play for the clubs associated with that college and their location, highlighting that Omokoroa as well as their youth need social and community bonds strengthened.
"But it's not just about sport, it's about music, art, and all of that. You have a good healthy high school that's facilitating all of those activities and that spills out, creating a circle of community.
"It's all the things that come with a college – the diversity, the activity, the perspective, the growth – that's so important.
"Omokoroa is still small but it's going to be ten or fifteen thousand people in no time. And without some of the infrastructure in place, it's going to be a lost opportunity."
More on SunLive...