Putting the spotlight on living with autism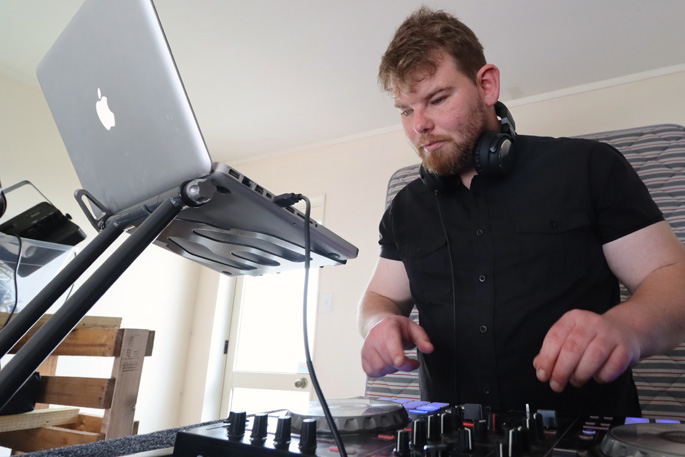 Tauranga DJ Daniel Cox reckons autism is too often swept under the rug.
So as a way to generate more awareness, he has organised the interactive event 'Light up the Night' that is set to take place this weekend.
Daniel will give people a glimpse as to what it's like living with autism at an information session, then play an array of "absolute party-throwdowns" at the evening DJ set.
The 29-year-old says he hasn't always been open about his autism, but a switch flicked a few months back when he started to organise the event.
"This whole event has changed my mindset.
"I wasn't quite open to telling people, but then going into the community and spreading the message about this event I would tell people I am an autistic entertainer."
Daniel says this event, which he says is the first of its kind in Tauranga, has the potential to better the quality of life for the autistic community.
"People are really on board with it because it's raising awareness for something that gets swept under the rug quite regularly.
"People living with autism have it hard enough as it is, and awareness is critical to better our quality of life and to teach others how to practice kindness."
One of the best ways to learn about something is to meet someone who is dealing with that issue, he says.
"We may speak differently to others, it may take us a little longer to explain something to someone, or we may struggle with our words - but this doesn't mean we should get treated any differently."
He hopes generating more awareness about it will help reassure young people living with autism.
"I feel that youth with autism don't get to go to many events that are situated for themselves.
"The one thing I want to impart on children is the belief that one day at a time they can get through this."
Being a DJ has been a big part of Daniel's life for the past three years after he studied at radio school.
His passion for it grew after being given the opportunity to play alongside a local DJ Matt Naylor, he says.
"It was because of this opportunity I found my niche. From then I saw myself doing this full-time. "
He can't reveal what will be played on Saturday night, but says there will be three sets of absolute party throwdowns.
"If I see people enjoying themselves while I'm playing, then it's fun for me because I am the one that is providing the energy. Even though I am autistic, I don't let that get in the way of how I spin to a crowd," Daniel says.
The free event is running from 4pm-9pm at the Jam Factory at The Historic Village in Tauranga.
The first section - the information session - is open to anyone, but the DJ set is 16+.
The event is alcohol-free and is free of charge.
People can book tickets here: https://www.eventspronto.co.nz/lightupthenight
More on SunLive...