Silent Film Festival nationals go digital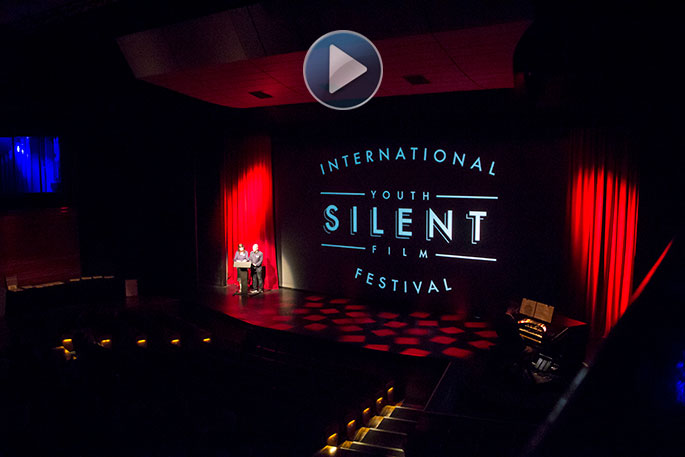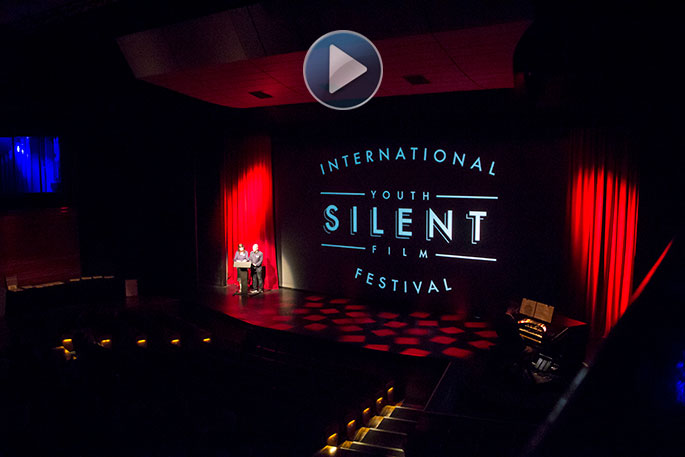 Click the image above to watch the video
Organisers of the International Youth Silent Film Festival New Zealand have made a change to the national awards final.
Organisers are also thrilled to announce the Top 15 films of the 2020 competition have been chosen!
Due to the impacts created by the COVID outbreak, the organisers have made the difficult decision to switch to a streamed version of the 2020 IYSFF NZ National Awards Final.
The 15 finalist films and the awards show will be available to view via Baycourt Community & Arts Centre's Facebook page on Friday October 16, starting at 6pm.
The IYSFF is a global filmmaking competition that challenges filmmakers, aged 20 and under from the United States, Australia, The Middle East and Aotearoa, to create a three-minute silent film set to one of 10 musical scores composed especially for the festival.
This year 35 entries met the IYSFF's strict criteria of rules and were accepted for judging. Following jury panel deliberations, the Top 15 selected films have now been submitted to 2020 celebrity judge, Toitoi - Hawke's Bay Arts & Events Centre Kaiwhakahaere/Manager Megan Peacock Coyle for final judging.
The IYSFF NZ Nationals 2020 Top 15 films are (in alphabetical order):
24 Carrot (Sci-fi) - Sean Winch (Te Kura Correspondence School, Te Puke)
Charming Charles' Magic Show (Slapstick) - Isidora Alarcon Munoz (Lynfield College, Auckland)
Chasing Shadows (Sci-fi) - Tearani Wikohika (Tauranga Girls' College, Tauranga)
Girl Scout Cookie Day (Horror) - Dominic Deocampo, Joana Victoria Panahon, Victoria Hendry (Lynfield College, Auckland)
Goodbye Friend (Reflections) - Sian Gilby (Tauranga Girls' College, Tauranga)
Insufficient Power (Sci-fi) - Dylan Bishop (Lynfield College, Auckland)
Lost In Time (Sci-fi) - Sophia Kwon, Daniel Wardadi (Carmel College & Lynfield College, Auckland)
Maruwehi (Horror) - Pare Waaka, Kahurangi Ngatai (Tauranga Girls' College, Tauranga)
Mercí (Epic) - Luke Paton-Beverley, Johnny Tsang, Samaradh Gudipoodi (Lynfield College, Auckland)
O, Snap! (Noir) - Samuel Chitty (The University of Wellington - Te Herenga Waka, Wellington)
One (Sci-fi) - Elena Broadfoot, Rebecca Eggersglusz (Tauranga Girl's College, Tauranga)
Potions and Powers (Noir) - Kaea Price, Lily Cameron, Davey Keam, Maddie Caudle, Jake Riley, Andre Rogers, Molly Lobb, Seren Pascoe, Ella Andrew, Yun Min, Benji Parker (Selwyn Ridge Primary School, Tauranga)
Reflections (Reflections) – Emma Wagner, Matthew Curtis (Ponsonby Intermediate, Auckland)
Shadow Realm (Sci-fi) Adara Burns (Tauranga Girls' College, Tauranga)
Shrine (Discovery) - Asher Wadsworth, Mya McRoberts (Tauranga Girls' College, Tauranga)
All of the Top 15 finalists' films will be screened during the online ceremony on October 16.
This year the Top 3 films will receive cash prizes, with $1500 for first, $1000 for second, and $500 for third, while the Top 2 placing film will represent Aotearoa at the 2021 IYSFF Global Awards in Portland, Oregon, US.
The six 'Best Of' awards for directing, acting, editing, cinematography, production design, best shot and poster design will also be up for grabs again, but unfortunately, the organisers are unable to offer the traditional $250 cash prizes for each award this year. The winners will, however, still receive a certificate to recognise their achievements.
Baycourt Community & Arts Centre in Tauranga has proudly delivered the IYSFF competition ever since it made its Aotearoa debut in 2016.
Baycourt manager James Wilson says despite the chaos COVID has created for everyone in 2020, the overall high standard, quality and craftmanship of all the films submitted this year was "mindbogglingly staggering".
"The level of talent, imagination and ambition which all the 2020 entrants have displayed in their films is astonishing, truly astonishing . Considering how 2020 has panned out, I was nervous our young filmmakers may have had too much on their plates, and though this may be the case, you'd never tell when watching their films.
"I want to thank each and every single filmmaker who entered the IYSFF NZ in 2020. I truly loved your stories and really appreciated the opportunity you gave me to wander around the worlds you created in your films with your wonderful imaginations and astounding creativity."
While Baycourt is unable to roll out the red carpet for a "in real life" award ceremony, Wilson hoped this year's finalist were all planning to tune into the online ceremony and host their own celebrations.
He also encouraged all film loving Kiwis to tune in to the online ceremony and get a glimpse of what the future holds for filmmaking in Aotearoa.
"The IYSFF may sound a little 'niche', but it's a glorious niche that is fast developing a reputation for seeking out the next Taika Waititi or Jackie Van Beek. The possibility of a future Oscar award winning filmmaker started their journey with us is an idea that makes us feel truly proud and humble."
"Every year we have loved watching young talented Kiwis embrace their creativity and flourish because of the IYSFF NZ Nationals. So treat yourself and join us for a night of new, emerging cinema. And who knows, maybe the next time you see some of these young auteurs their names will be up in lights in Tinseltown."
The IYSFF NZ Nationals 2020 is proudly delivered by Baycourt Community & Arts Centre in association with major media sponsor The Breeze Tauranga.
The IYSFF NZ National Awards Final will be screen online via Baycourt Community & Arts Centre's Facebook page on Friday 16 October, starting 6pm. Watch it live at www.facebook.com/baycourt.tauranga
More on SunLive...