Lime scooters to be trialled in Tauranga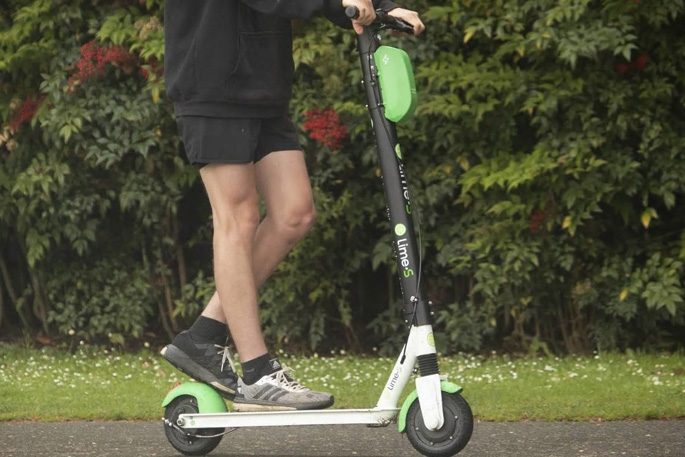 Lime scooters will be hitting the streets of Tauranga later this month as part of a 12-month trial approved by Council.
Tauranga City Council is looking at a number of ways it can provide communities with more ways to move around the city and it believes micro-mobility platforms like Lime scooters as an attractive option for some in the city.
Tauranga Mayor Tenby Powell says a trial will help measure uptake and gather feedback to see if e-scooter sharing platforms were compatible with the wider community's interests before committing long-term.
"E-scooters present another alternative mode of transport for our city, but only if people are keen to use them. A trial will allow us to measure usage and whether people feel safe using the scooters, or sharing footpaths and roads with them.
"We will be working closely with Lime to monitor compliance and over the course of the trial, the public will be also be asked to provide feedback. By the end of the 12 months we'll be in a good position to know if they're a fit for the city."
Lime scooters currently operate in more than 100 cities around the world including Auckland, Hamilton, Wellington, Christchurch and Dunedin.
They will be permitted to use a total of 400 e-scooters but will start with 200 spread over Mount Maunganui, Papamoa and the city centre.
The scooters will be able to be ridden all over Tauranga. However, geofencing technology will automatically reduce speeds in certain areas to make it safer for users and pedestrians.
Speeds will be limited to 15km/h in the city centre, Greerton Village, and downtown Mount Maunganui.
The scooters will not be able to be ridden on Mauao trails, cemeteries or on unsealed paths in council parks and reserves.
Hours of operation will be 5am to 12am (midnight) seven days a week, with an earlier curfew of 10pm on Friday and Saturday in downtown Mount Maunganui and the city centre.
According to Lime's terms and conditions, anyone aged 18 or older can use the e-scooters and users will be able to find and unlock them using an app on their phone.
An official launch date will be announced by Lime later in the week.
For more information visit the following links:
More more information on the trial
More information on Lime scooters
More information on safety and usage
More on SunLive...