Tourism BOP launches marketing campaign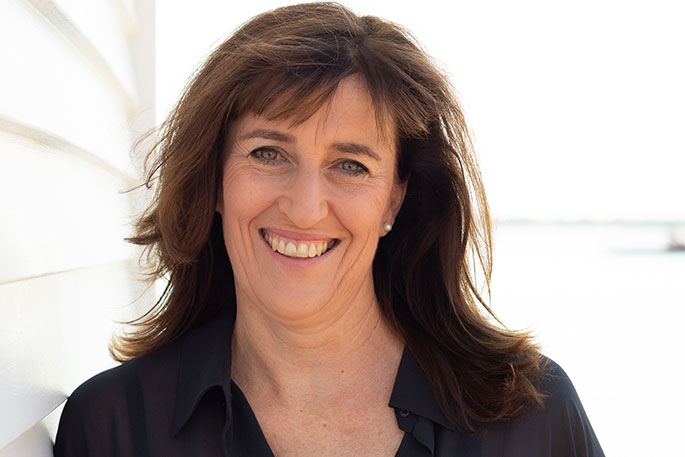 A new marketing campaign for the Coastal Bay of Plenty region launched today, aims to showcase the depth of the region's stories and the welcoming nature of its people.
Developed by Tourism Bay of Plenty, the campaign entices New Zealanders to discover the significant cultural stories and diverse landscapes of Te Moananui ā Toi, the Coastal Bay of Plenty.
The Destination Management Organisation has released a series of videos and marketing campaign that rolls out to key New Zealand markets today claiming that the region is 'Sure to Make You Smile'.
"The Coastal Bay of Plenty is way more than just beautiful beaches. We have a rich tapestry of unique stories to share, breathtaking scenery, unlogged native forests, waterfalls, art, culture, marine life, and most importantly, a friendly "good morning" and "kia ora" that will bring a smile to those who travel here," says Tourism Bay of Plenty Head of Destination Marketing Kath Low.
"Discover a region full of beautiful places and friendly faces at www.bayofplentynz.com."
Tourism Bay of Plenty says the campaign is more than just a post-COVID-19 kickstart.
"With borders closed in a country of only five million people, competition for the tourism dollar is fierce. We've taken a long-term approach and created something that will stand the test of time to roll out to international markets when the time is right."
Low says engagement with mana whenua was a crucial element to telling the region's stories in the right way, with respect for the wāhi (area) and for its kaitiaki.
"We wanted to create something grounded in our unique whakapapa and DNA. What could have more longevity than sharing the first stories told about this special place?
"We engaged a cultural advisor to ensure that we did justice to the significance of each location.
"We've extensively researched what makes the Coastal Bay of Plenty unique from the rest of Aotearoa and the world, and this campaign shines a light on what makes us, us.
"We needed a campaign that spoke to the beauty of Te Moananui ā Toi, proudly shared our stories and showcased the character of our friendly, welcoming people."
In 2018, Tourism Bay of Plenty was the first organisation in Aotearoa New Zealand to undergo 'Place DNA™' research with global placemaking consultancy Destination Think!.
Coastal Bay of Plenty communities informed the organisation that what made the region unique was not any one aspect on its own, but the combination of its Oceans & Beaches, Horticultural Provenance, Māori Culture and Natural Landmarks.
The campaign, developed by Mount Maunganui-based WOODS Agency, is the first iteration of this research, made possible through funding from central government's Strategic Tourism Assets Protection Programme.
The funding was granted in July 2020 for domestic marketing activity as recognition of Tourism Bay of Plenty's destination management plan for the region.
This plan – Te Hā Tāpoi | The Love of Tourism – was launched just before the COVID-19 Alert Level Four lockdown. Tourism Bay of Plenty's values are weaved throughout the campaign, and the region's stories are respectfully shared in the videos.
"Mauao was shot in the early morning to reference the mountain caught by the light, we chose Ōtanewainuku for the forest shoot because of its connection to Mauao, Te Kura a Maia (the Bowentown Heads) was a significant pā of Ngāi Te Rangi, and Matatoki: Mata ā Waka is an exhibition of internationally-recognised, contemporary Māori carvers shot at the Tauranga Art Gallery," says Low.
The campaign will run until December 2020 and recommence in April 2021. 'Sure to Make You Smile' will be showcased to New Zealanders through billboards, the back of buses and digital advertising.
Tourism Bay of Plenty promotes and develops the tourism industry for Tauranga City, the Western Bay of Plenty and Whakatāne District – the area known as Te Moananui ā Toi, the Coastal Bay of Plenty.
More on SunLive...