Building confidence through baseball in Tauranga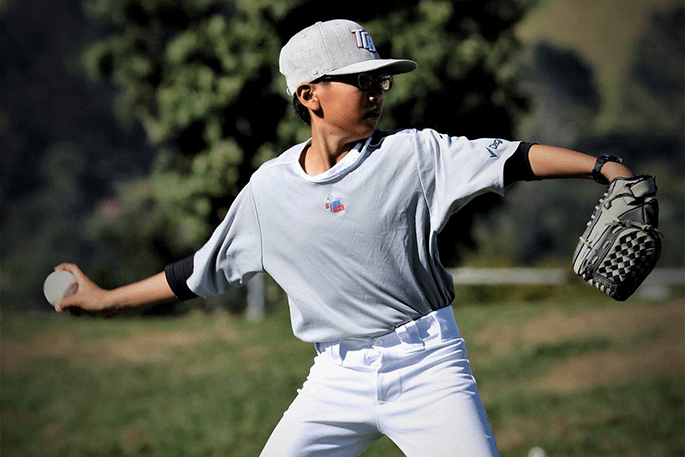 A local baseball club is hosting an open day this weekend in an effort to grow the number of keen players in the Bay of Plenty.
Tauranga City Baseball president Shane Wooley says young people will be able to have a go and see how the professionals play at the "carnival style" event this Saturday.
Baseball professionals Andrew Mark and Elliot Johnston, who play for the Auckland Tuataras, are set to attend the event and show up-and-comers how it's done.
The Auckland Tuatara is a professional baseball team in the Australian Baseball League.
"Baseball is a growing sport in New Zealand – especially now that we have an international team that kids can aspire to play for. With this open day, we want to get our name out there and try to recruit more kids to play the game," says Shane.
Tauranga City Baseball started in May 2015 after Shane Woolley his wife Lisa had visited the Fieldhouse batting cages in Auckland.
Upon realising that there were several baseball clubs in Auckland, they wondered if baseball in Tauranga could be a possibility.
With the help of three other passionate committee members, Tauranga City baseball was born and has been growing ever since.
The currently has about 80 members in total- ranging in age from primary level through to adults.
Shane is eager to see more youth in Tauranga take up baseball, saying it's all about building confidence.
"Baseball is a confidence sport, it's very interactive and it's easy to get into. Kids get huge gratification from catching and hitting the ball, and you don't have to be the biggest kid to do well.
"The best thing about it is that it gets kids active - which is a huge push at the moment on the back of COVID-19."
The open day is taking place on Saturday, October 10 at Gordon Spratt Reserve in Papamoa. It will run from 10am-1pm.
People all ages are welcome to attend and give baseball a try.
For more information, visit www.taurangacitybaseball.co.nz
More on SunLive...