Signs of improvement in hospitality industry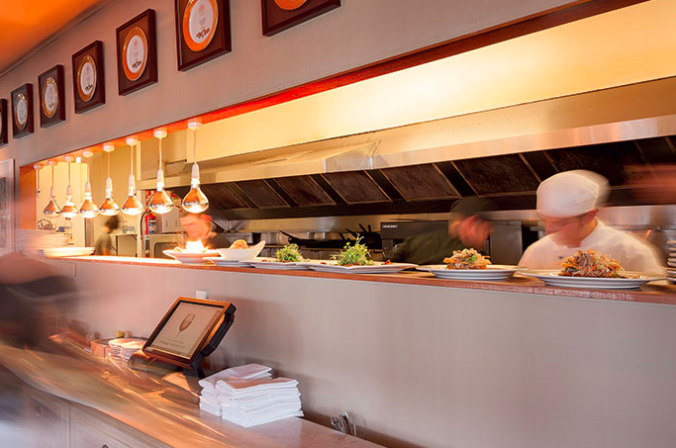 A new survey by the Restaurant Association shows that there are signs of improvement in the hospitality industry.
The survey shows that 79 per cent of hospitality businesses outside of Auckland are reporting improved revenues for September compared with August, with 21 per cent showing reduced revenues compared to the same period in 2019.
In Auckland, the losses are higher with 80 per cent reporting significantly reduced revenues against the same period in 2019 and 29 per cent compared with the same period in August 2020.
"Whilst we're relieved to see that there has been some improvement, we continue to be concerned about the situation in Auckland," says Restaurant Association CEO Marisa Bidois.
"There are still a large percentage of businesses trading at significantly reduced revenues and there is only so long they will be able to carry these losses.
She says they have already seen more than 80 businesses close among their own members.
And they fear this number will continue to rise.
"Moving between alert levels hit our industry hard, just as we were starting to get back on our feet. Any future return to a higher alert level could be the final nail in the coffin for a number of our businesses.
"One of the biggest issues is the operational guidelines imposed at each level which are no longer fit for purpose."
She says in the event of future changes to alert levels, there are a number of initiatives that the industry would welcome.
This would include doing away with rules such as single server and restriction on counter service.
She says this would help the industry minimise costs and maximise revenues.
"The moves between alert levels has been difficult. The overwhelming feedback now from members is to move to level 1 and stay there.
"Hospitality operators continue to be impacted by alert level changes, border closures and consumer uncertainty. We have put a range of measures to the government including rent relief, reduction in GST on food and our Dine Out To Help out subsidised dining scheme but we are yet to receive anything that is bespoke to our industry.
"So many other industries have received targeted support and subsidies so we're at a loss as to why we are being continually overlooked."
The Restaurant Association is calling on the government to consider a range of targeted initiatives to support the industry including the subsidized dining scheme 'Dine Out To Eat Out', GST cuts on food and government support on commercial lease agreements to name a few.
More on SunLive...