Whakaari eruption: judicial review declined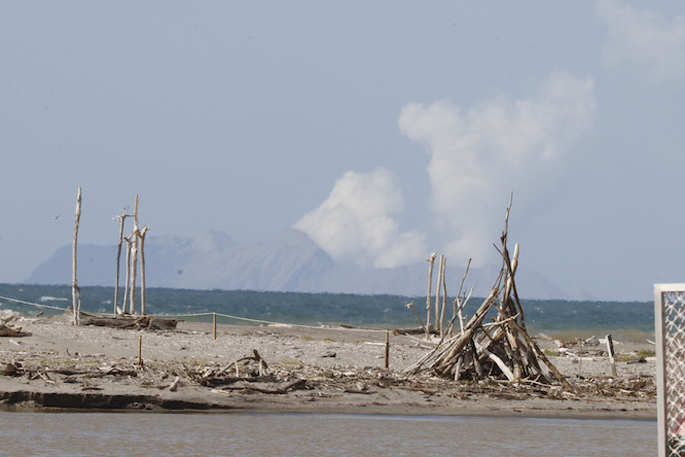 An application for a judicial review of Worksafe and its minister over the Whakaari eruption has been declined in the High Court at Wellington.
Dr Mark Wislang made the application shortly after the December 9, 2019 eruption that claimed 21 lives
Wislang argued WorkSafe was required to tailor and publish a specific safety audit standard on visits to live volcanoes given they are so dangerous.
However, Justice Christine Grice declined the application in her ruling released this week.
The judgement noted Wislang had once worked at the Whakatane Hospital burns unit but made the application as an interested member of the public.
He argued no visits to the island should have been permitted while the mountain was at alert level two and that White Island Tours Limited should have been refused private adventure operator status as there was no condition requiring it monitor the erupting volcano.
"Wislang says WorkSafe should have published a specific safety audit standard to regulate adventure activity on live volcanos," Grice's ruling said.
Finally, Wislang called for a judicial review, "In relation to WorkSafe and its minister's failures in regulating the activity."
WorkSafe said Wislang failed to identify any relevant statutory decisions and they had published an adventure safety standard as it was required by regulation.
"While it is a generic standard, it is responsive to safety issues in the specific adventure activity seeking certification," Grice said.
She concluded WorkSafe was not the auditor responsible for the operator nor could it impose conditions on the operator.
It was determined the responsible minister had no power to interfered with the registration process of WorkSafe under the Crown Entities Act 2004 and neither could the minister prohibit future visits to the island.
Grice ruled "WorkSafe was under no statutory obligation to publish a safety audit standard specific to activities involving erupting volcanoes. It was required by reg 19 to produce one or more safety audit standards. It did so."
"The minister responsible for the health and safety legislation is not permitted to direct WorkSafe to deal with any individual in a particular way."
In response to Wislang's call for changes to the regulation of adventure activity standards for volcanoes Grice said any such changes would be matters for policy and legislation and deferred to the ongoing WorkSafe and coronial inquiry into the incident.
"It may be that further policy for future adventure activity operations on volcanoes is developed as a result of those investigations," Grice said.
" However, this Court is not the appropriate forum for such investigations and policy development."
More on SunLive...