A $6 lotto ticket leads to $10k for foodbank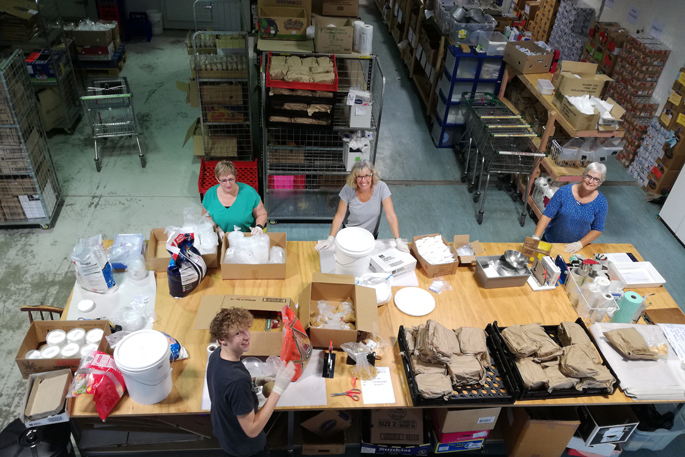 The Tauranga Community Foodbank is $10,000 better off thanks to a "very generous" donation from the founders of Farmer Autovillage.
Last Monday, Dianne and Peter Farmer woke to an email advising they had won a major prize from a $6 ticket with Lotto's Bullseye.
They then made the call to donate the money to the foodbank.
"There have been many times during our 52 years of marriage when the $10,000 would have made a difference to us, however today our family is privileged to reach a position where we can pass on our good fortune to an important community organisation such as the Tauranga Community Foodbank," says Peter.
Tauranga Community Foodbank is a local charity which provides support in the form of food parcels to families and people in need in the Tauranga region.
In 2019, Tauranga Community Foodbank helped 18,556 people with over 6,900 food parcels.
Chairman at Tauranga Community Foodbank Larry Bilodeau says he is moved by the donation.
"The Tauranga Foodbank has literally been a lifeline for many of the less fortunate people in our community. With the extra hardships this year the role of the Foodbank is even more important and necessary.
"The very generous donation provided by Peter and Dianne will help ensure we can continue to provide those in need with a high-quality food package."
Peter Farmer founded Farmer Autovillage in 1991. As a family business, Mike Farmer took over as Group Managing Director in 2004.
During the level 4 lockdown, Mike donated the use of a van so the Tauranga Community Foodbank could keep up with the delivery demand of food parcels.
"We live in a time of uncertainty and as a family have decided this windfall is best directed at those in need today," he says.
More on SunLive...