Tauranga bus robberies prompt calls to remove cash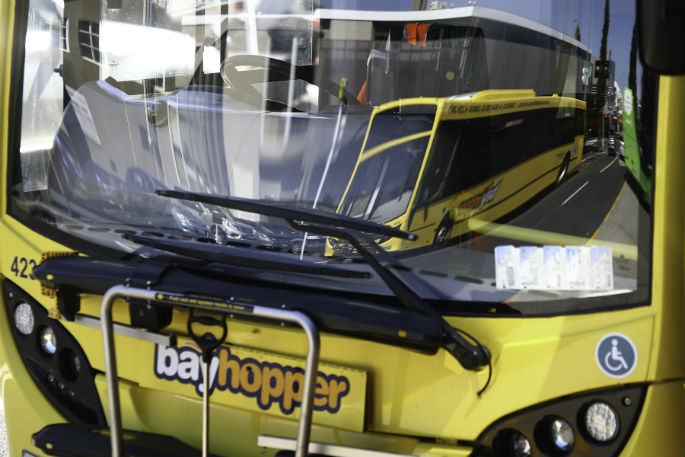 Bus drivers have been indecently assaulted, punched and robbed in Tauranga in recent weeks, prompting a call to remove cash fares to improve safety.
FIRST Union says in the last six weeks four bus drivers have been assaulted, two indecently, and multiple robberies of the till and personal items have been reported.
"It's scared the drivers," he says.
"One was punched and kicked by a school-ager.
"They are wearing bandannas and face coverings while trying to take the till float from the busses.
"We believe the (alleged) robbers may be gang prospects. We're pushing to have cash removed from busses to prevent drivers from becoming targets."
His call comes shortly after shopkeepers in Gate Pa also requested a harsher line taken by police as gangs of school girls use standover tactics to intimidate shopkeepers and conduct organised shoplifting raids.
One shopkeeper was punched and pushed by the group of girls.
A bus driver, who asked not to be named, says drivers have been told to skip bus stops if they see suspicious teenagers.
"We've identified a few of them..
"There is no reason to go looking for trouble. They never have fares anyway."
NZBUS chief operating manager Jay Zmijewski says they have given support to their drives and are workshopping safety improvements.
He says options, including removing cash fares, are being discussed to improve driver safety.
"We're working with the council and police to address the matter as we don't want our drivers to be subjected to these types of incidents.".
Western Bay of Plenty Police Area Response Manager Senior Sergeant Eddie Lyttle says police have been made aware of three incidents involving public transport in Tauranga.
Eddie says they are taking the assaults and robberies seriously and have increased patrols in the area.
More on SunLive...