Coronavirus update for NZ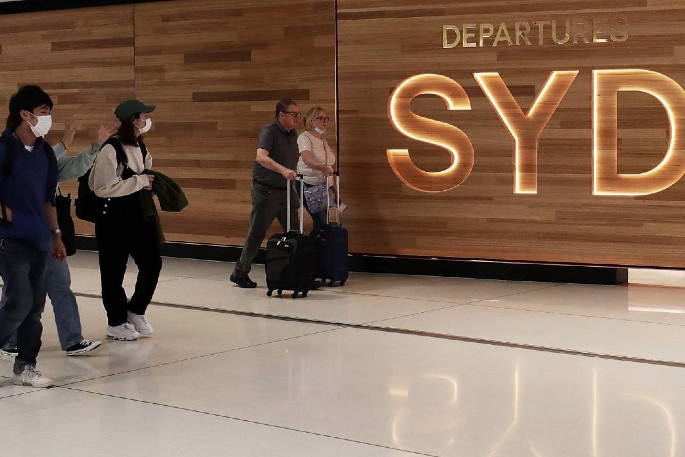 Qantas and Jetstar have already started cashing in on the announcement that Australia will allow New Zealanders to visit, quarantine free, with flights beginning to be sold to cross the Tasman.
Both airlines have said new routes are possible.
On Saturday, there was one new case of Covid-19 in managed isolation. That brings the total number of cases in New Zealand to 1493, with 41 still active. Just eight of those are community cases and no-one remains in hospital with the virus. The government will decide on Monday whether Auckland will move to alert level 1.
The global Covid-19 death toll has climbed to 1.03 million, according to Johns Hopkins University, with the majority of deaths reported in the United States, Brazil and India.
The US is also at the top of the list for the most reported cases – 7.35m of the 34.7m reported globally. US President Donald Trump and First Lady Melania Trump are among those infected.
Trump returned a positive test on Friday after one of his closest aides tested positive. Trump, who has frequently downplayed the threat of the virus, is reportedly experiencing mild symptoms in isolation.
He was taken to Walter Reed National Medical Centre, where he is being treated with remdesivir. The White House has described the hospital stay as precautionary, and Trump will continue to work from the hospital's presidential suite.
His diagnosis has thrown the US election into chaos. Trump's Democratic opponent Joe Biden, who has since tested negative, wished the president a swift recovery.
India, Brazil and Russia have all reported millions of cases – 6.4m, 4.8m and 1.19m, respectively.
The Ministry of Health has published a list of 15 locations visited from September 11-20 by a family of three who later tested positive for Covid-19.
The extensive spread of their close contacts around the country led to the establishment of new community testing centres. Anyone who wants to get tested can find their local testing centres by visiting the Ministry of Health website.
Auckland is at alert level 2, and the rest of the country is at alert level 1. The geographic boundary of the Auckland alert level is the super city.
Face masks are not required in level 1 but will still be needed on flights.
If you are sick, call your GP before you visit, or call Healthline on 0800 358 5453.
To avoid contracting and spreading the virus, wash your hands properly, cough and sneeze into the crook of your elbow and throw tissues away immediately.
Reach out, find support from people who care, connect with your community or help a neighbour in need.
More on SunLive...