Born to ride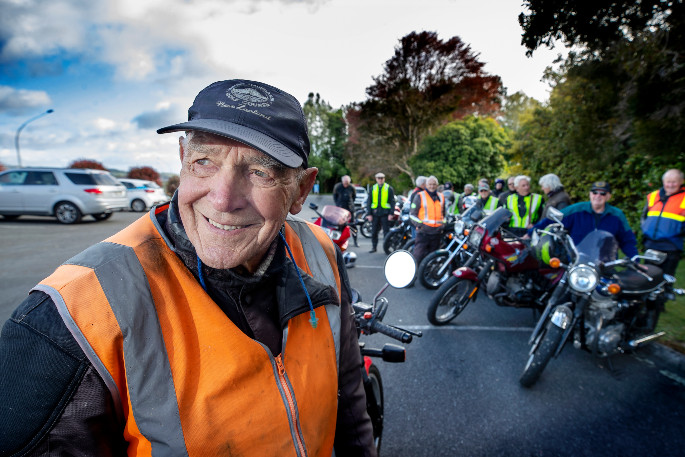 At age 15 Lloyd Baker had never left Taranaki that all changed when he got his first motorbike, a Harley Davidson.
From there the world opened up and he started to travel the country.
Some 76 years later, he's still enjoying the thrill of the ride and finding the windy roads to cruise.
While the Harley is a distance memory the most modern bike in Lloyd's collection is a 1983 CBX 55 four-cylinder Honda.
This is his preferred cruiser because he admits he's a bit long in the tooth to kick start some of his vintage British bikes, including a 1930s Ariel.
"I'm getting lazy, I can start this one just by pushing a button, but all those other ones at home I've got to kick start. And I must say the body is getting a little bit old to kick start."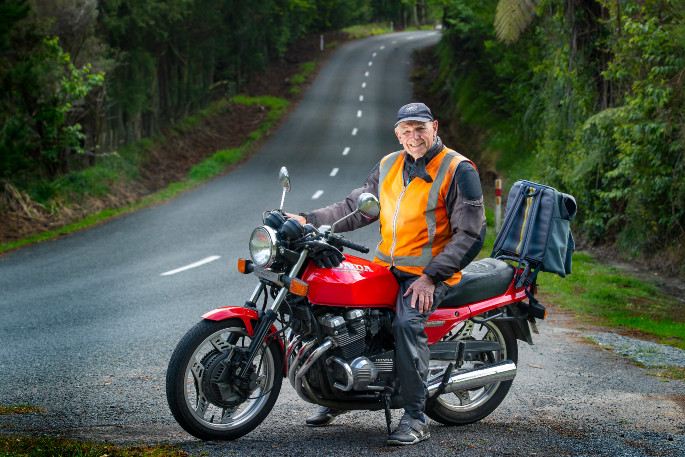 At 91 you can forgive him for being 'lazy' and the classics are ridden when the mood strikes.
"The old English bikes they don't go as well as this Japanese one. It goes a whole lot better, easier to ride, easier to start, so this is my favourite now."
The Honda comes out for the weekly ride with mates from the Tauranga Classic Motorcycle Club and although it might not have the same power as some of the newer bikes the others ride, he gives them a run for their money.
"I ride with a lot of these other guys that are on 1000CC bikes and only three, four years old and it'll still keep up.
"Well, if they're wanted to go flat out it wouldn't but nobody wants to do 140kms an hour all the time do they?
"But on the windy stuff, this bike's really a bit more nimble, than a lot more modern, bigger ones, so it keeps up there."
Having lived in Tauranga for the last 40 years Lloyd is a life member of the club and of the oldest vintage, although a lot of the 92 members are in their 70s and 80s.
The club provides Lloyd with companionship and you can see the joviality as they give each other stick before heading off on this week's ride to Tirau.
Fellow member Bruce Partridge laughs about a time when Lloyd was pulled over for speeding and police were expecting to see a young guy pull off his helmet but instead were met with a shock of grey hair.
Lloyd got off with a warning and told he should know better.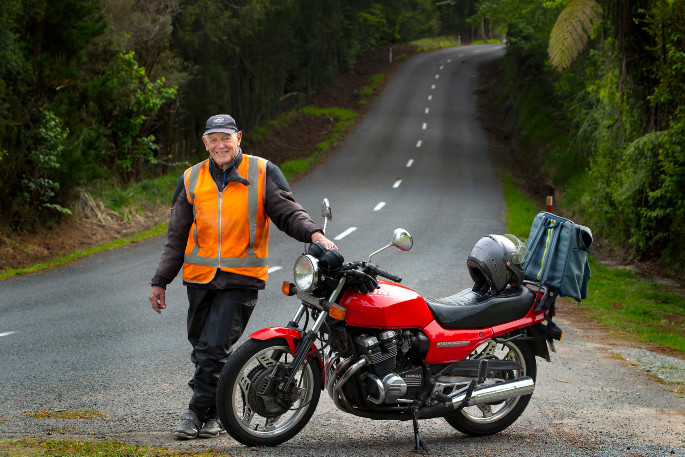 The nonagenarian has many tales from the road, with his late wife often riding pillion. They've ridden the South Island three times and enjoyed trips to the tip of the Coromandel and up to Cape Reinga.
"She rode to the end of Skippers Canyon. If you've ever been up Skippers Canyon, it's quite an adventuresome ride for a lady."
In his seven decades of riding Lloyd has only ever had one accident, it was back in 1945 riding to Auckland from New Plymouth on a wet marble road.
"They used to use marble chips and the moment they got wet they were treacherous.
"I didn't hurt myself, didn't hurt the bike, but that's the only time I've ever dropped a bike."
Lloyd has no plans to give up the freedom of the ride any time soon but he'll know when it's time.
"When I start dropping the bike, if I drop it by moving it around, if I dropped it riding, I'll know it's time to give up."
He will celebrate his 92nd birthday in a few weeks' time by heading to Taihape to ride the Gentle Annie road to Hastings with members of the club.
"That's going to be lovely, because I love the Gentle Annie."
More on SunLive...