Remembering loved ones lost to suicide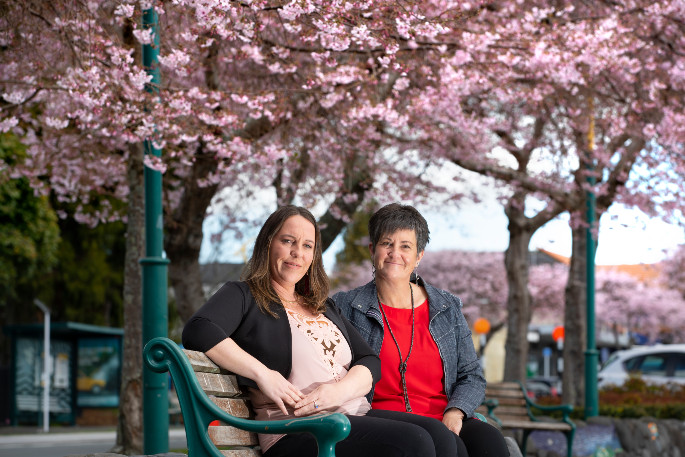 Hononga, kōrero and manaaki, or connect, communicate and care are the words that undergird a special space and time set aside for people to honour and remember their loved ones lost to suicide.
Waipu Hauora will be hosting a walk of hope from Memorial Park, arriving at Sulphur Point in time for a memorial service organised by Grief Support Services, on Saturday, October 10.
"This service is a precious time we have created for all to come together, share stories of hope and courage through loss, and honour the memories of those we carry with us," says Grief Support Services' suicide bereavement support coordinator Amy Colonna.
"We welcome those who may have been bereaved in years gone by, as well as those suffering recent loss."
The Hope Walk, which raises awareness of suicide prevention, will start at 11am at Memorial Park, with participants walking to the Tauranga Yacht and Power Boat Club at Sulphur Point where the Memorial Service will be held from 1.30pm – 3pm. Buses will be available from Sulphur Point to take people back to Memorial Park following both the Hope Walk and the Memorial Service.
The Memorial Service will include guest speakers, tributes, shared food, activities and support information, and will be going ahead at Alert Level 1 or 2.
More people die by suicide every year in New Zealand than from car accidents, with 654 losses to suicide in the year to June 30, 2020.
"It is an issue for the whole community to become a part of the solution, firstly by having these real conversations and removing the stigma that underpins our cultural values around suicide in general," says Amy.
Grief Support Services have recently expanded their support options for suicide bereavement support.
As well as counselling and the eight-week WAVES support and education programme, monthly support groups are now available and also individual support from peers with lived experience of suicide loss.
Development of a male-led support group and co-creation with tangata whenua to create kaupapa Maori support groups are all in progress. Grief Support Services offer advocacy and information, and community and organisation training and support regarding suicide bereavement.
Grief Support Services also provides counselling to individuals, children and families/whanau whose lives are affected by grief and loss in general and as well as for those impacted by suicide or suicidal behaviour.
Those who wish to refer themselves or clients or obtain further information can contact Amy Colonna at: support@griefsupport.org.nz or phone: 07 578 4480.
The Hope Walk starts at 11am from Memorial Park on Saturday, October 10, ending up at Sulphur Point.
The Memorial Service will run from 1.30-3pm at Tauranga Yacht and Power Boat Club, Sulphur Point.
More on SunLive...