What's on - pet expo, art expo, science discovery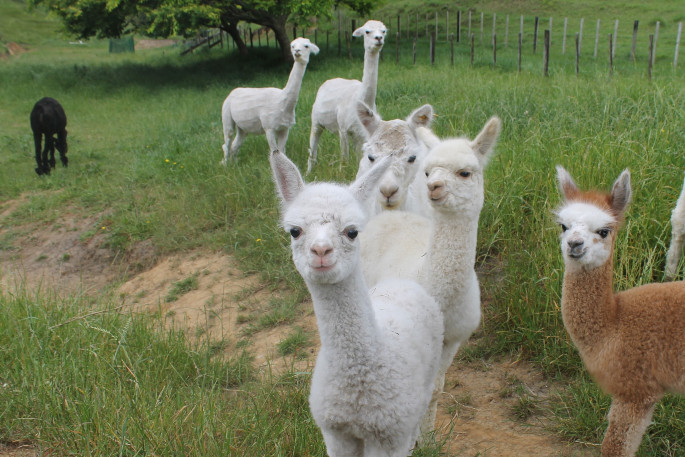 Good morning and welcome to Saturday. Kia harikoa. Kaua e manukanuka. Kia hari to whanau me o hoa.
It's a sunny day ahead with long fine spells and light winds, followed by a cold night.
A three-clothing-layer day, there is an expected high of 18 degrees around 2pm, and an overnight low of 8 degrees. High tide is at 9.07am and low tide is at 3.08pm. Sunset is at 7.22pm.
What's on today?
Come along to the Bay of Plenty Pet and Animal Expo at Baypark, Mt Maunganui which runs both Saturday and Sunday from 10am – 4pm. There will be alpacas, lambs, reptiles and much more on site along with lots of handmade crafts, toys and fibre. Come and see the incredible 'Dancing Dogs Troupe' performing live. Perfect for those wanting some advice or those just wanting a great day out. Click here for more information
The ImpacTauranga Rangatahi exhibition launches today at 12pm at The Incubator Creative Hub in Tauranga's Historic Village, 17th Ave. Click here for more information.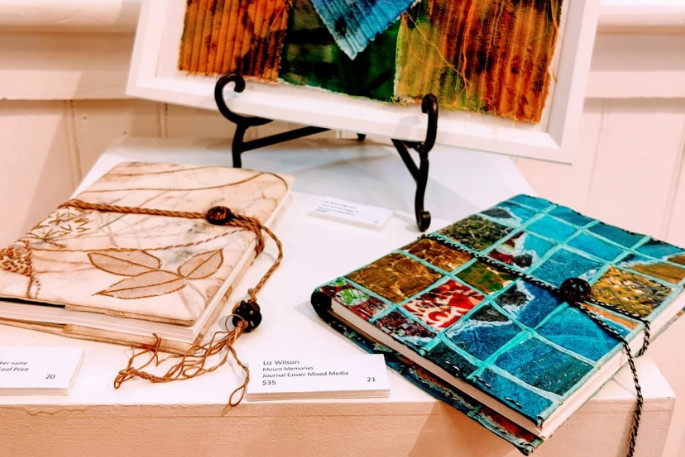 'Diverse Marks' exhibition is open today at The Incubator
Also at the Incubator Creative Hub and open today from 10am -3pm is the exhibition 'Diverse Marks' by local creative stitch artists, Liz Wilson, Pauline Shilton, Jo Ann Ingram and Linda Inglis and ceramic artist Anya Fischer.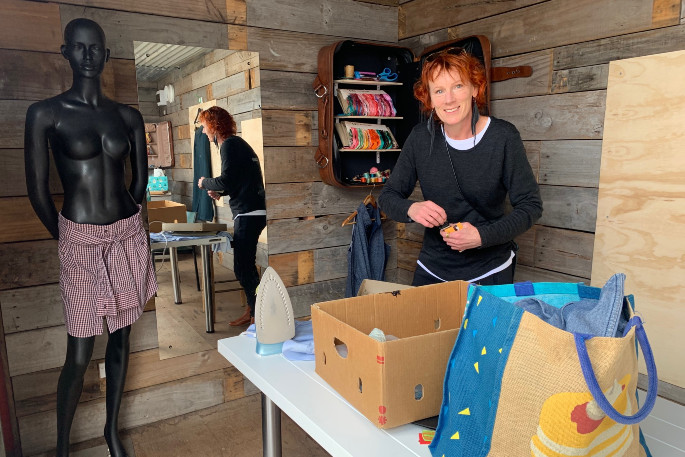 Fashion designer Kerry Funnell will be running 'Trendy Mendy' workshops at Re:Maker located at Our Place on Wednesday evenings from 5.30pm - 7.30pm.
Come and enjoy the workshops at Re:Maker, with the community of makers, located at Our Place in Willow St. Open today.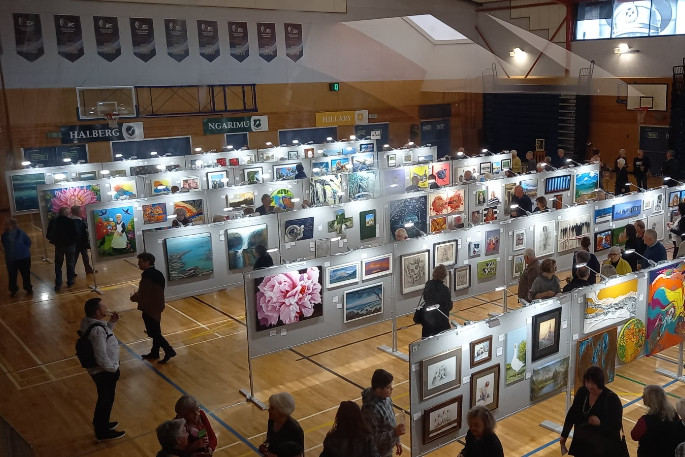 Tauranga Society of Artists Art Expo. Photo: Supplied
The Tauranga Society of Artists are holding their 2020 Art Expo at the Tauranga Boys' College this weekend. Come and check out the winners of the Trustpower Supreme Award. There is also a 'Tiny Art' section and a display by the Tauranga Floral Art Group. Gold coin entry and all art is available for sale. Exhibition runs from 9.30am – 5pm. For more information click here.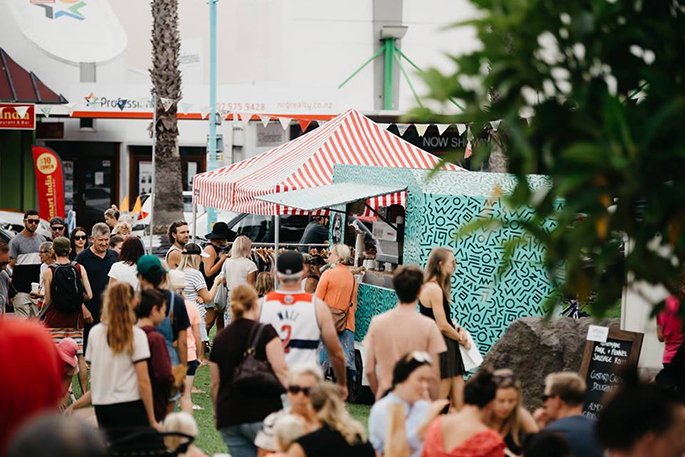 The Little Big Markets is on today at Coronation Park from 9am – 4pm with a range of gourmet street food and food truck vendors, as well as a curated selection of stallholders. There'll be live music and lots of activities to entertain the little ones. Click here for more information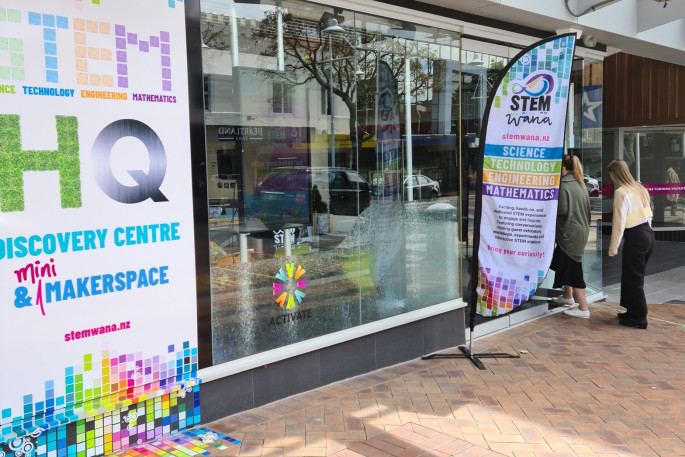 A perfect school holiday activity as well as of high interest to all - the STEM 'Discovery' HQ is open today from 10am – 3pm at the Goddards Centre, 27 Devonport Rd, Tauranga and is dedicated to science, technology, engineering and mathematics. STEM HQ brings educational entertainment with a play and learn environment that makes way for sparking curiosity and exploration. Featuring six separate exhibit zones and a 'feature zone' that changes weekly, there are activities you'll want to keep coming back for. Exhibit spaces include a Space Zone, Sponsors Exhibitor Zone, Light Zone, Engineering Nook, Earth Science Zone, and Mini Maker's Station. STEM HQ will also have an 'indoor lawn' that hosts rotating activities and featured workshops. STEM 'Discovery' HQ runs until December 31. Click here for more information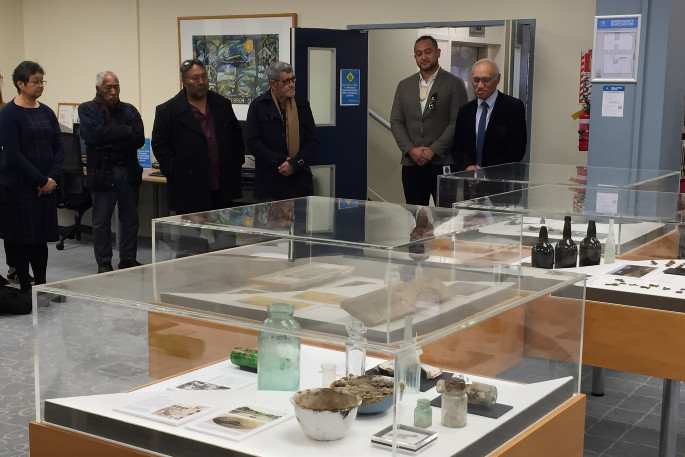 Wharf St archeology finds on display at Tauranga Library
Visit Tauranga City Library from 9.30am – 4pm to see archaeological finds from 107 Wharf St that illustrate fascinating phases of the Tauranga's history from Maori to British Imperial troops to colonial settlement. Click here for more information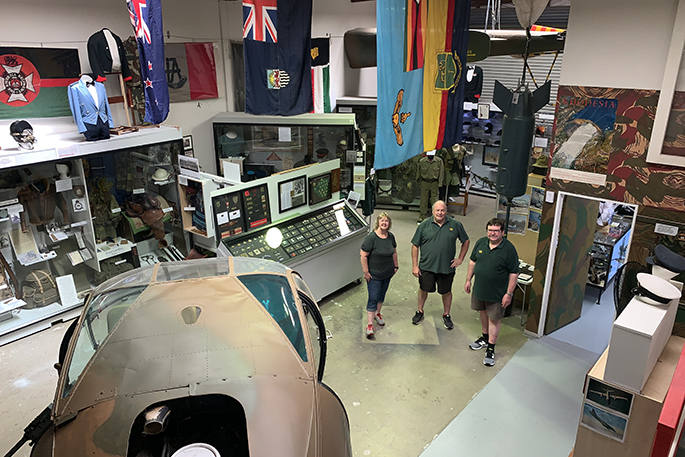 Diana Bomford, Tony Fraser and Hugh Bomford at the Lion and Tusk Museum at Mount Maunganui
Have you been to the Lion and Tusk Museum yet? It's open today from 10am - 3pm at Unit 4, 14 Portside Dr, Mount Maunganui. Come and see a massive display of Rhodesian military history records and exhibits of uniforms, medals and equipment. Opening hours are 10am – 3pm Thursday to Sunday. For more information click here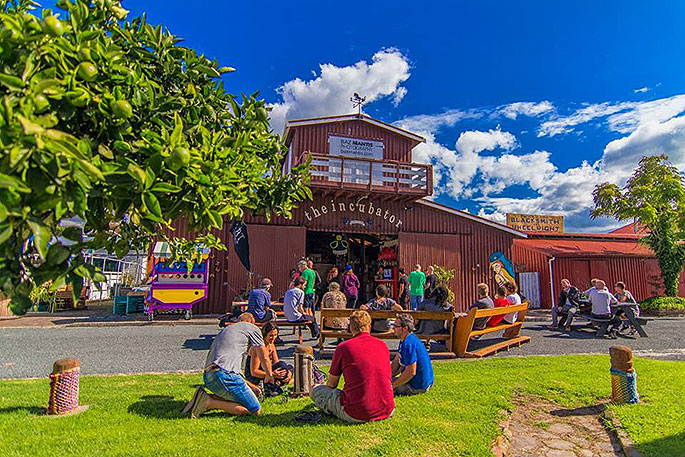 The Incubator
At The Incubator Creative Hub at Tauranga Historic Village, there are many exhibitions, workshops and events happening daily. For more information click here. Exhibition hours are 10am – 2.30pm.
What else is on today?
Archery At Graham Park
All ages & experience levels welcome. Book an introductory class at www.taurangaarchers.com
---
Association Croquet
At Mt Maunganui, 45 Kawaka St, beside Blake Park. Mon, Wed, Sat. 9:15am for 9:30am start. Visitors, new players welcome. Ph Jacqui 07 574 9232
---
Bay Singles Social Club
Join a bunch of over 50 years young singles for dinners, pot-lucks, lunches, occasional outings. Mostly weekends. Give us a go! Ph Jonathan 572 2091
---
Beth-El Messianic Family
Celebrate the Sabbath (Sat) as Yeshua (Jesus) & all believers did. All welcome. 10am, Otumoetai Primary Hall or Zoom 599-965-041. Joel van Ameringen 021 768 043 BethEl.org.nz
---
BOP Tall People Club
People taller than 5''8 (178cm) who live in BOP please join our new social club & Facebook group. Ph 0210 226 2619
---
Car Boot Sale
Community Church, 30 Evans Rd, Papamoa 7:30am-11am. $5 site. Car wash, real coffee, muffins, Bibles. Ph Arthur 021 163 1822
---
Chair Up Upholstery Workshop
Learn upholstery for beginners? Cover a footstool/chair, from $145 depending on project. 17th Oct 10am-4:30pm, The Artery, Historic Village. Book @ www.theincubator.co.nz. Ph 07 571 3232
---
Classic Motorcycle Coffee Meet
Talk classic motorbikes, rides & support. Bring your bike out for the trip. 10-11am at Four14 Espresso, 414 Pyes Pa Rd. Don 027 241 3595
---
Cold Wax Painting Workshop
Cool way to paint. Use wax with photography, mixed media. $79, 4th Oct & 1st Nov. 9am-12pm The Artery, Historic Village. Book @ www.theincubator.co.nz. Ph 07 571 3232
---
Dragon Boating For Women
Bay Dragons Give-it-a-Go at Sulphur Pt. Fun & fitness. Ages 16+ every Mon/Wed 5:30pm & Sat 7:30am. $5 per session. Txt Brooke 022 078 2308
---
Freaky Meat Concert
Beat poet Hollands narratives of life, travels, experiences & people over atmospheric soundscapes. 7pm, Jam Factory, Historic Village, 17th Ave. Book @ www.theincubator.co.nz
---
Gate Pa Junior Tennis
Club days, Thursday 4:30-6pm for intermediate/college ages. Saturday 9am for 5-8 years, 10am for 9-12 years. Ph Graeme 0274 520 600
---
Hip Hop Dance Competition
Crews battle it out for over $5,000 in prize money. Baycourt, Junior & Mega at 1pm & Varsity/Adult at 7:30pm. Tickets info at www.baycourt.co.nz
---
Jigsaw Library
10am-12. Variety of 500 puzzles. Hire Charge: 50c under 1000pcs, $1 for 1000+pcs. St Stephens Jigsaw Library, cnr Highmore & Brookfield Tce
---
Katikati Tramping Club
Tramp to new DOC Te Whareokioki hut. Hard, 6 hr. Ph Derek 0210 643 942
---
LOL Laughter Wellness
Yay, we're back! Come & laugh away the Covid blues with us. Arataki Community Centre, Bayfair. 11-11:45am. Koha. Trish 022 036 6768 Email lollaughterwellness@gmail.com. No experience required.
---
Nancy Tschetner Solo Exhibition
Connection to nature by Nancy Tschetner. Artworks created from NZ sand. 5-7pm. Runs until 10 Oct in CBD Tauranga. www.theartloungenz.com
---
Omokoroa Bowling Club
Sat & Tues 12:30-4pm, 30 Hamurana Rd, $5. Beginners & visitors welcome. Ph 021 255 6415
---
Papamoa Radio Control Yachts
DF65s sailing daily, pond behind Monterey key 1-3pm. All welcome. Ph Dusty 021 076 1252
---
Papamoa Tennis Club
We play Sat 2-4 pm, Tue 9-11am, Wed 4-6pm, Fri 9-11am. Play tennis with us. All welcome.
---
Petanque
At Club Mt Maunganui, Tues, Thurs, & Sat. Boules & help. Txt Bruce 022 309 9143
---
Tauranga Farmers Market
7:45am-12 at Tauranga Primary School. Rain, hail or shine. Direct from the producers, fresh regional produce & artisan foods.
---
Tauranga Synchronised Swimming Club
Friendly club based at Baywave. Beginners train Sat mornings. First lesson free. Ph Jo 027 543 1697, facebook.com/taurangasynchroNZ, www.taurangasynchro.co.nz
---
Welcome Bay Worship
Church of God's Love (7th Day) 10:30am using WBCC premises opposite primary school. All welcome. www.churchofgodslove.com
More on SunLive...