Rena remembrance clean-up day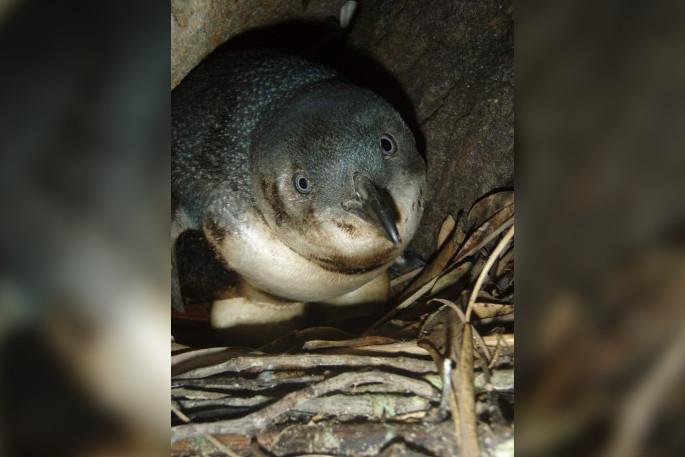 Western Bay Wildlife are inviting the public to come and help protect the penguins and petrels this Sunday afternoon.
A 'Rena Remembrance Clean Up & Trust Open Day' hosted by the trust will include a clean-up of Mauao, while remembering the work of thousands of volunteers who helped save wildlife following the Rena oil disaster.
Nine years ago, on October 5, 2011, the MV Rena grounded on Astrolabe Reef, with the resulting oil spill off the coast of Tauranga causing the death of thousands of seabirds. The grounding has been regarded as NZ's worst maritime environmental disaster.
At the time, Bob Zuur, a spokesman for the World Wildlife Fund said the oil represented "potentially a huge tragedy" for wildlife.
"There are thousands of gannets and petrels and shearwaters in the area and hundreds of little blue penguins... and we've got dotterels and oyster catchers nesting on the sandy beaches."
Members of the National Oiled Wildlife Response Team were mobilised and onsite from day one of the response, and were joined by experienced wildlife specialists and volunteers who sprang into action to rescue as many seabirds as they could from the toxic oil. A wildlife response centre set up at Te Maunga housed more than 340 little blue penguins, about 60 dotterels, shags and other birds.
The container ship and cargo vessel was carrying 1,368 containers, eight of which contained hazardous materials, as well as 1700 tonnes of heavy fuel oil and 200 tonnes of marine diesel oil. It was estimated that 350 tonnes of heavy fuel oil was spilled into the ocean, with the impact devastating for local beaches, humans and wildlife. With each turn of the tide, more toxic oil was washing up along the coast down to Maketu, and on Motiti and Matakana Islands.
On November 22 2011, the first public release of 49 little blue penguins took place at Moturiki – Leisure Island on the Mount beach. The last major release of oil-affected wildlife occurred by boat near Motiti Island on February 17 2012.
"Three hundred and forty-seven rehabilitated little blue penguins were successfully released back into the wild and we are still seeing some of them breeding thanks to pest control efforts and revegetation," says Western Bay Wildlife Trust chair Melissa McLuskie, who joined the penguin team in 2014 whilst undertaking her Bachelor of Biological Sciences and Animal Behaviour.
"But they still need a lot of help."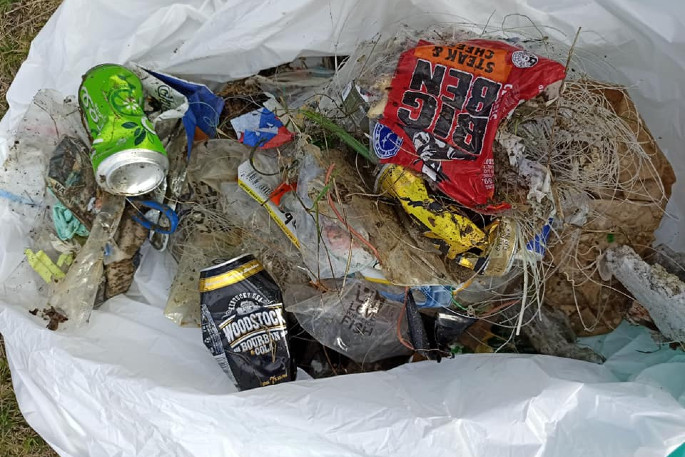 A recent Western Bay Wildlife clean-up day on Moturiki netted bait bags, fishing lines, glass and plastic bottles, cans, toilet paper, cigarette butts and underwear. Photo: Supplied
The Western Bay Wildlife Trust was formed following the Rena oil spill, made up of mostly key people who had been involved in monitoring the little blue penguin and grey-faced petrel populations. The purpose of the trust is to continue to protect and advocate for local wildlife.
"We want to see our biodiversity thrive."
October is a busy time for penguins and petrels, being mid-breeding season, and rubbish can be an issue for the birds trying to care for their young.
"Please come help us clean up Mauao so the penguins and petrels can return to feed their chicks safely," says Melissa.
"We also need your help to protect them from predators so come get a free rat trap and join the movement to make Mount Maunganui predator free."
The wildlife trust will also be providing information on Sunday about their work and how people can become involved.
To come and join the Rena Remembrance Cleanup and Trust Open Day, simply meet and register on Sunday from 1pm – 3pm on the grass area in front of the Mount Maunganui Lifeguard Service building, wearing good footwear. Gloves, buckets and hand sanitiser will be provided.
For more information click here
More on SunLive...