Turning heads for 'Turban Day'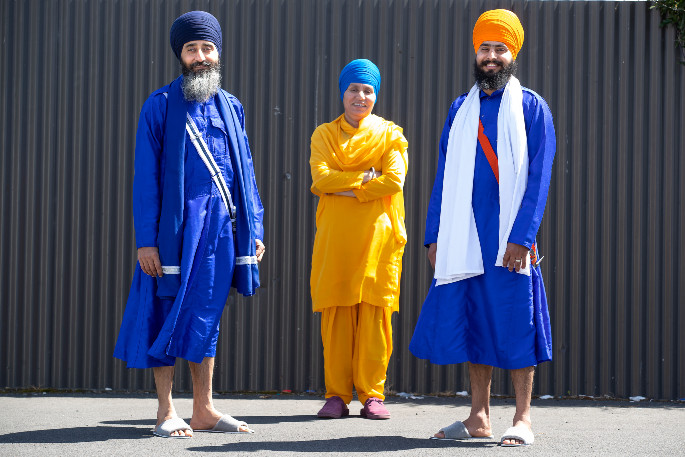 The Tauranga Sikh community is hosting its third 'Turban Day' at the Tauranga waterfront this Saturday, October 3, from 11.30-2pm.
While it's an opportunity for members of the public to try on a turban, and learn about the Sikh religion, it's also an excellent time for people to meet members of the local Sikh community.
The turban is worn by Sikhs to cover and protect their uncut hair (or kesh) which is regarded as a gift from God.
Kesh is one of the five 'K's or articles of faith that initiated Sikhs wear in observance of their faith.
The other four articles of faith are a wooden comb (kanga), an iron bracelet (kara), a cotton undergarment (kachera) and a stylised representation of a sword (kirpan).
Each item represents a fundamental aspect of the Sikh faith and the wearing of them demonstrates a commitment to the Sikh way of life.
One of the organisers of Turban Day, Rishipreet Singh, says there will be 20 volunteers on hand to help tie the turbans, give information and answer questions people may have about Sikhism.
There will also be free, freshly cooked food available for visitors which is another Sikh tradition known as 'langar'.
The event is supported by Welcoming Communities and Tauranga City Council.
Last year saw around 150 people from children through to the elderly take up the opportunity to try on a dastaar.
More on SunLive...