Charities learn skills at BOP 'speed dating' event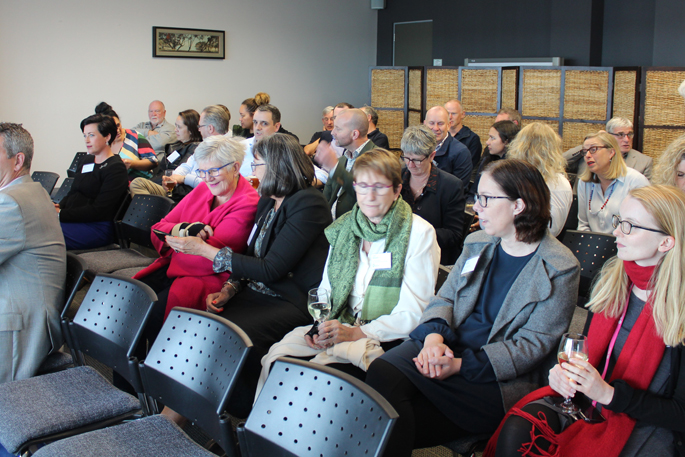 Not-for-profit agencies need to ensure a clear definition between strategic and operational activity, Bay of Plenty charities heard this week.
More than 40 agencies attended the 'speed dating' event for not-for-profit groups looking for new board members organised by SociaLink and the Institute of Directors' Bay of Plenty branch.
SocialLink is the Western Bay umbrella group for social service providers and community organisations.
Panel member Anchali Anandanayagam, who is on the boards of Women in Film and Television NZ and the Asylum Seekers Support Trust, says lines were often blurred between governance and management in small organisations.
This is because governance often needed to 'muck in' in operational matters.
Another panel member Peter Farmer, who is a founder of the Farmers Group, says there was often a lack of carefully thought-through strategic plan for some organisations.
"If the board hadn't set a clear pathway to success the whole organisation would lose its focus."
Agencies needed to focus on actions and decisions to "make the boat go faster," he says.
The work needed to be fun, as agencies usually worked with volunteers, and a good chair could make or break the culture of an organisation.
Boards needed to get expert guidance when needed, have the right skill balance and not be hijacked by staff agendas.
Health and safety was a significant compliance obligation for not-for-profits and it was essential to get the right advice to keep volunteers and others safe.
Most agencies were purpose-driven with more stakeholders and passionate volunteers to consider than commercial boards, Anchali says.
Peter says it was important to get major stakeholders involved and major funding sorted before moving to "cake stalls" and other fundraisers.
More on SunLive...