Acting school seeks sponsorship to ride film wave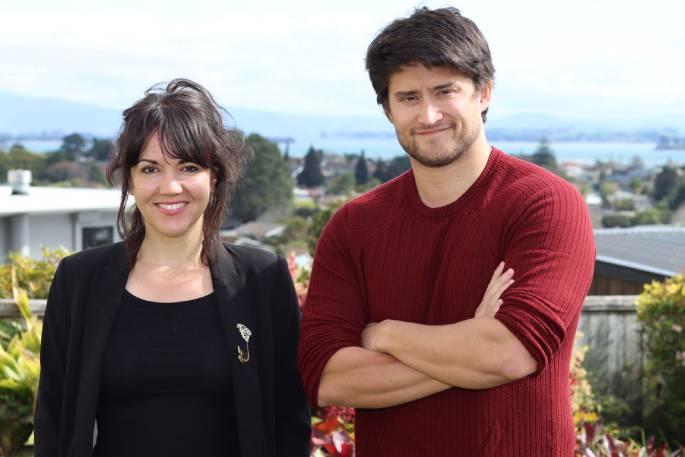 A local film and television acting school is expanding.
"We're at capacity with a lot of kids waiting, so we need to expand," says Bay of Plenty Acting Studio director Tanya Horo.
"We also want to be able to provide for kids that can't afford classes."
Tanya has recently found a new space she is hoping to rent for the next two years, which will allow her to extend classes. The next step is to seek sponsorship to support the expansion.
"One of our actors was a main creature character on Star Wars. He's a massive talent and he's coming to Tauranga to run a workshop for us while he waits for his next role."
The plans to expand the school will help with embracing many upcoming younger actors.
"There are so many kids and teenagers that want to get involved in the film industry which is going crazy with filming. Because of COID, it's creating so much more work in New Zealand right now and there are an unprecedented number of film productions coming into the country."
Tanya says Auckland is at maximum capacity, which shows that New Zealand is "a provenance marker for film and television".
"The kids suddenly see acting as being quite viable and their parents also see it as being a viable career, so suddenly there's an increase in numbers."
Harry Oram is the new acting tutor at the school. Trained at Lee Strasberg in New York, he has more than 10 years of experience working in film, television and theatre. Visiting Tauranga since he was a young child, he has now relocated here from London for good, and hopes to share his knowledge and experience with his students.
"Harry moved here because of COVID," says Tanya. "Now he's working in the New Zealand film industry as well. We believe we have world class tutors."
Born in Hong Kong, Harry has experience as an action actor, working alongside famous Hong Kong actor Jackie Chan. Harry plans on introducing an action class for his younger actors. A writer and student of Shakespeare, Harry is also adding a script writing class and a Shakespeare class to the curriculum.
"By the end of the term, the scriptwriters will have written a short film. We'll get our actors to act it for them," says Tanya.
A sponsorship event has been held to lay out what can be done in the community with the acting school.
"And to showcase what we're capable of with more support," says Tanya. "We're asking like-minded businesses to come on board and sponsor us in return for advertising.
"We're providing skills for students to grow into the film industry. Once they leave school, they won't have to leave the city but can stay here and train at a well-recognised acting school."
The long-term plan is to have a theatre and a Tauranga film festival linked to the school.
"We want to get the support of companies backing us who see the value in the big picture, and who see people who are going to make it happen. They can see what's already being created and the structure is already there. It just needs support to grow it."
More on SunLive...