Antarctic blast on the way for NZ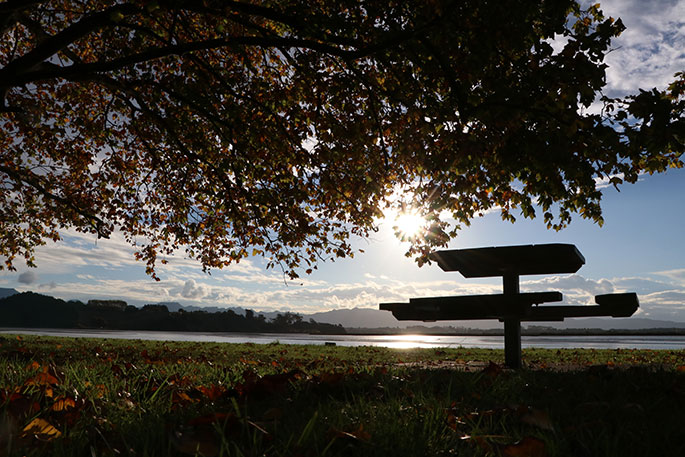 Temperatures are being forecast to drop nationwide this week.
Sub-zero wind chill is predicted for Southern New Zealand until Wednesday, as the Antarctic side of the storm is now dredged up, says WeatherWatch.co.nz
"Temperatures nationwide will drop and parts of the South Island - both by day and by night - will be more than eight degrees below average at times.
"Wind chills and temperatures this low will be deadly for newborn lambs and the coldest of the air arrives tonight and into Tuesday."
The positive news is that mild weather returns by Thursday and Friday, says the weather organisation.
To see what is happening with the temperatures, check out WeatherWatch's Below Zero temperature maps here: www.weatherwatch.co.nz/maps-radars/temperature/below-zero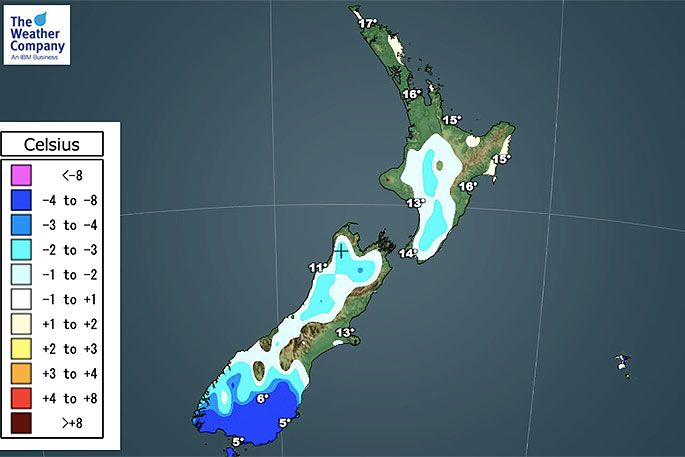 Forecast temperatures for today. Images: WeatherWatch.co.nz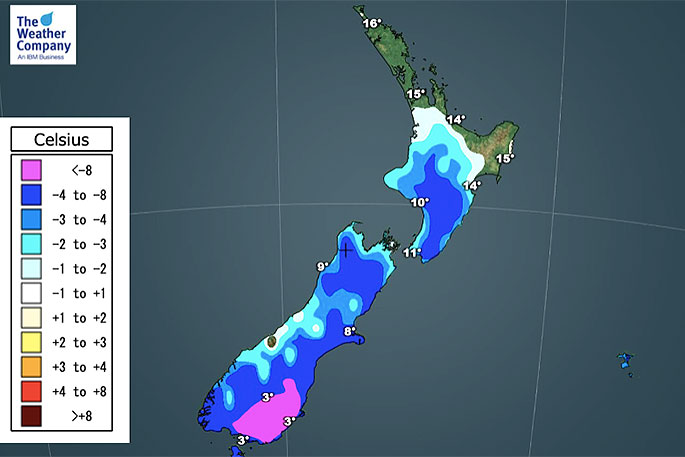 Tuesday's temperatures.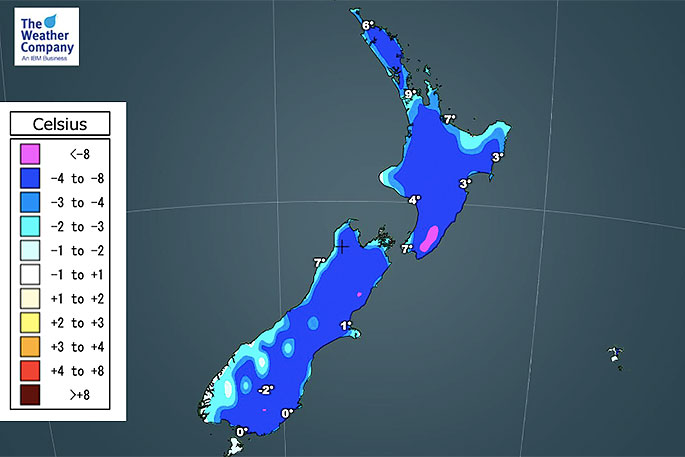 Wednesday's forecast temperatures.
More on SunLive...