Jan passionate for her city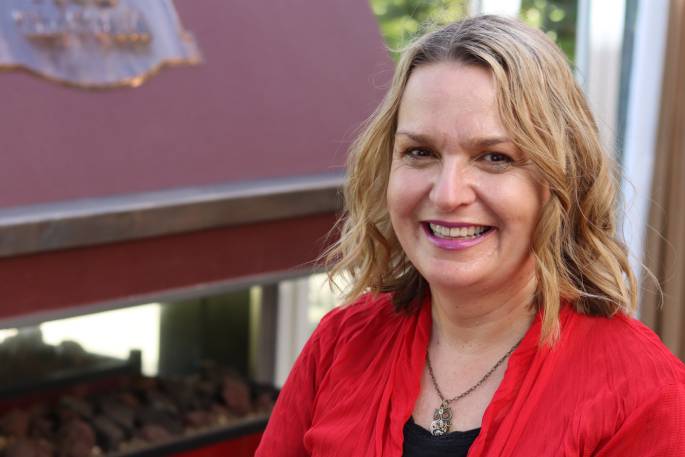 Passionate is a word Labour List MP Jan Tinetti has been using a lot lately.
She has taken her skillset – honed on the front line as principal of Merivale School in charge of a $2million budget – into a larger national picture, applying her experience and knowledge to help support front line workers across mental health, social services and education.
"For the first year I missed the interaction I had as a school principal with the whanau and community and most of all I missed the kids.
"What's kept me grounded the whole way through this term is how important the work of the front line worker is. And how passionate they are, because of the big difference they're making.
"As an MP I realised I was in a better position to be able to facilitate that front line worker's work and have a bigger voice to make a bigger difference from what I was able to make at Merivale."
It's only been 10 months since she had an operation for breast cancer and fought her way back to good health.
"I came to the point of being so passionate about what I was doing and was determined to get well and get back to it as quickly as I could as well. While it was a low it taught me not to take my health or any day for granted, to make each day a big day and be the best I could be."
She's enjoyed working with the Minister of Education and is passionate about a quality public education system starting from birth right through to adulthood.
"I have learned so much from him. He is an exceptional person."
She's also passionate for Tauranga and would like to step more into the business space as well as the education and social sector space she has previously participated in.
"Because of our horticulture and focus on innovative technology, we're well placed to lead the way out of this pandemic.
"At the same time, I'd like to see us growing an equitable economy. We've got to get on top of our housing issues. Tauranga has only got around 2.3 per cent of our housing as social housing whereas the national average is closer to 5 per cent. We need to close that gap otherwise we're going to be stuck with homelessness in this city for a long time.
"I want to see Tauranga working and partnering more with government. We're already starting to have strong partnerships and networks forming. As well as working on our economy and driving that innovation I want to also see us becoming way more equitable so more people are having a fair share of what we're achieving as a city.
"I absolutely love Tauranga and will do anything to help move this city forward. I'm 100 per cent wanting to see this place be as incredible as I know it is."
More on SunLive...