Holy toredo!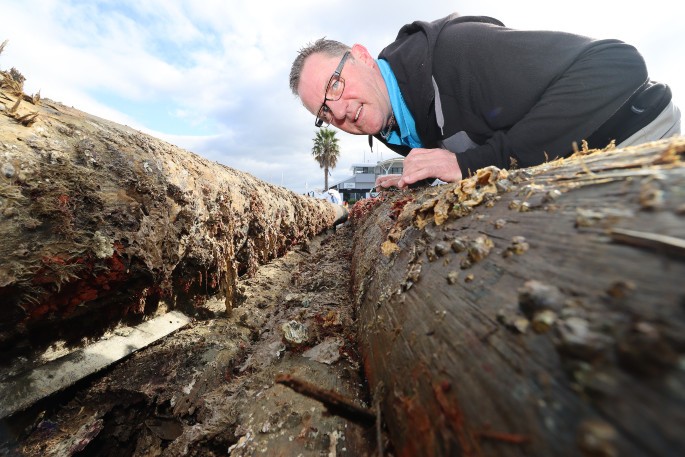 The multi-award winning Tauranga Bridge Marina has been undergoing a serious maintenance programme, replacing 25 piles.
The reason for the work is due to Toredo navalis, the naval shipworm, also known as the termite of the sea.
Ever since man first ventured out to sea, the boring clam has weakened unprotected wood submerged in water.
At the marina, Toredo worms have attempted to hollow out the inside of some of the marina piles. Left to themselves to have a hearty snack, they would have eventually caused serious damage.
"The piles will fall over if we don't replace them,' says marina manager Tony Arnold. "The marina is 24 years old, and they did put a life span on the piles of 25 years. If a knot falls out of the wood, that's where the worm can get in."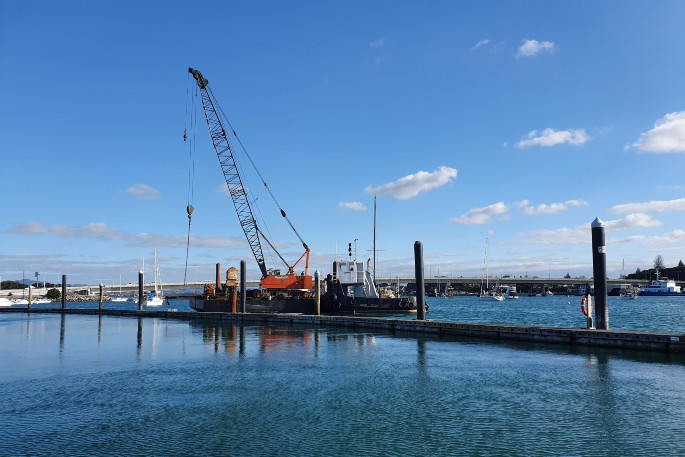 The piling barge. Photo: Supplied
The new treated pine replacement piles also have a black plastic tube or sleeve to give them additional protection from the worm.
The Southern floating attenuator has been locked off while the 100 tonne piling barge has been at work. Those who love a spot of fishing on the curved breakwater walkway have had to be patient during Level 2 as well as wait until the maintenance is completed.
"The Southern attenuator is only two metres wide and it's not safe for people to walk under or be near the piling barge, so we've had to close the gate," says Tony. "We get lots of families out there and at Level 2 people can't move past each other at a safe distance. The Southern attenuator will be re-opened when we return to level 1 and my piling and repairs are over."
Last year the marina won the NZ Marina Operators Association Best Environmental Performer award. The year before it won the Clean Marina Award in 2018. The awards don't stop there. In 2019, the Bridge Marina Travel Lift which is situated within the grounds of the Tauranga Bridge Marina site won the NZMOA Boatyard of the Year award.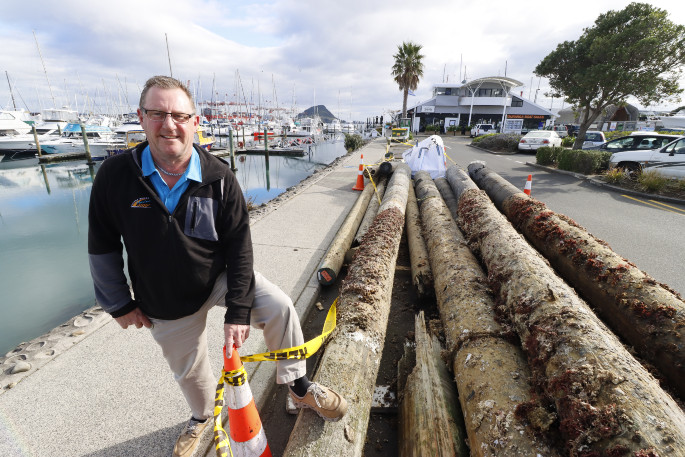 The Toredo worm can eat out the inside of the piles. Photo: Daniel Hines
More on SunLive...